Arsenal
Tottenham fans on Twitter agree with Shearer as he slams Poch's Foyth decision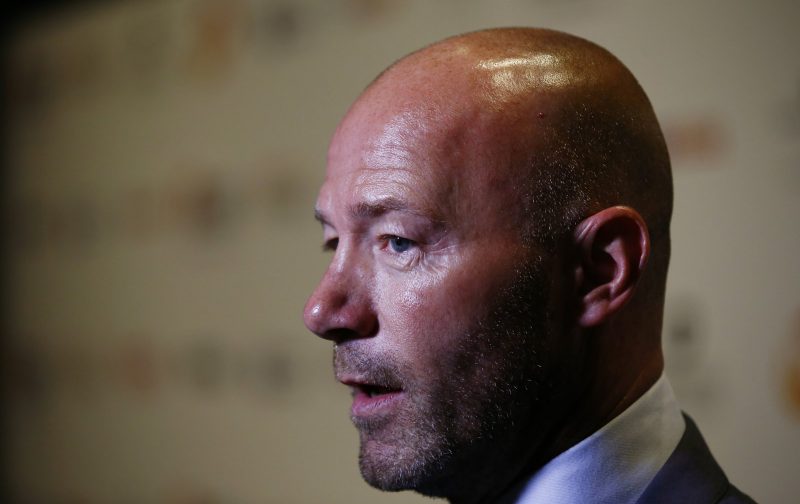 If you haven't heard by now, Mauricio Pochettino has been slammed for his decision to field Juan Foyth over Toby Alderweireld against Arsenal in the North London derby. A lot of pundits have had their say on the Argentine's decision, and Alan Shearer, in particular, has gone to town on the Spurs gaffer, with a lot of the Lilywhites completely agreeing with the ex-Newcastle hitman.
Alan Shearer slams Tottenham Hotspur manager Mauricio Pochettino's decision to play rookie defender in North London derby against Arsenal:

'If you're Aubameyang who do you want to play against – Juan Foyth or Toby Alderweireld?'#THFC #COYShttps://t.co/c44cXgXMgl

— Ricky Sacks (@RickSpur) 3 December 2018
Most Tottenham fans had no problem seeing Foyth starting for them on Sunday, and it turned out to be Jan Vertonghen who caused the problems at the back, giving away a penalty and getting sent off. Still, though, the pundits have jumped to slate Pochettino for his decision to throw Foyth in at the deep end as a starter in his first North London derby since signing back in summer 2017.
Whilst speaking on Match of the Day, Shearer asked the question of who would you rather play against out of Foyth or Alderweireld if you were Pierre-Emerick Aubamyeang, and the answer is an obvious one. Pochettino should have gone with the Belgian and fielded his strongest side, but it simply wasn't to be for the Lilywhites. You can read those comments from the BBC pundit on The Daily Mail, but most Spurs fans will probably give it a miss as they aim to avoid all North London derby content.
You can see what the Lilywhites had to say about Shearer's comments here:
He's spot on, no room for sentiments in football, Alderweireld should've played, Foyth picked because he missed out on Inter game.

— Alf Love (@alf_love47) December 3, 2018
Im glad he said that!

Foyths been great,but Poch is losing focus with team selection.Hes being too kind and caring,giving Foyth a start against Arsenal in one of the biggest NLD of recent times was wrong

Everyone knows Toby should have started,our defence was a shambles

— (@ThisIsTottenham) 3 December 2018
He's right…. Toby should have played. There's no argument.

— Super Spurs (@SuperSpurs2017) December 3, 2018
Absolutely spot on

— TomR81 (@TomR555) December 3, 2018
Shearer is spot to on, you play your best team in games like this especially at the back.

— Delon Pillay (@delon_pillay) December 3, 2018
Got to agree with Shearer. Poch makes an occasional howler . And that was one of them. I would rank being 4-2 down and bringing on a LB up there as well

— Tony Hutchinson (@TonyAhsearch) 3 December 2018
GOOD!!!! Poor move by him. In game management was even worse. Full credit to Emery there.

— Athos Kyriacou (@AthosKyriacou) December 3, 2018
Tottenham fans everywhere have full faith in Pochettino, yet they can't help but agree with Shearer on this one as their Argentine gaffer got it wrong.
Like what the TT have on offer? Sign up for more notifications!