Tottenham fans on Twitter call for Gazzaniga start after another Lloris howler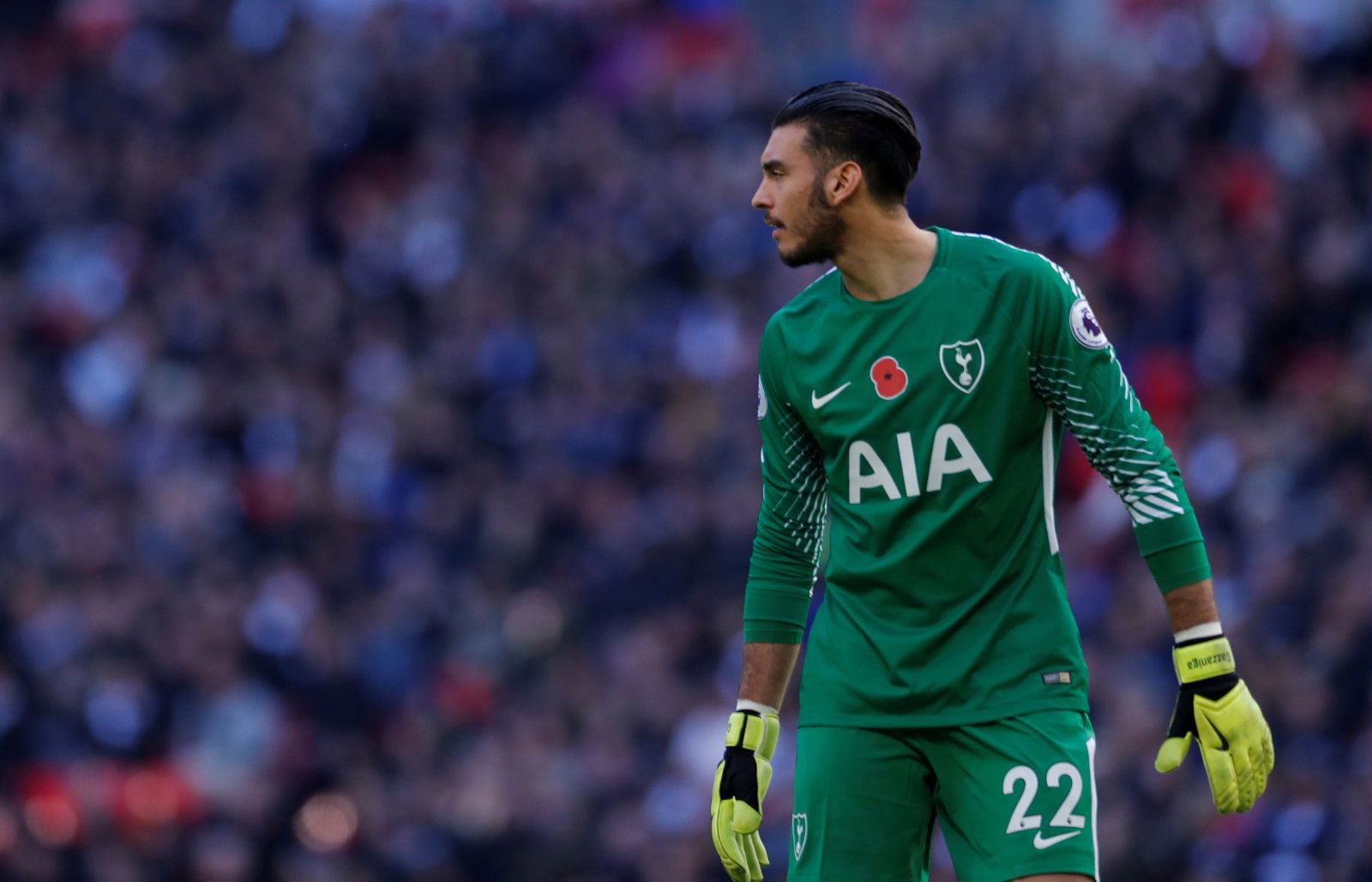 Football fans aren't so picky and reactionary that they demand key players are dropped after one poor display, well most of them aren't anyway. As far as Tottenham fans go, though, the calls for Hugo Lloris to be dropped are as a result of a number of errors, and yesterday's howler to hand Liverpool all three points is now one too many.
As a result of his fumble, dropping a routine header from Mo Salah into Toby Alderweireld, who could do nothing as he watched the ball roll over the line, it meant that the Lilywhites have now managed just one point out of their last available 15. That's relegation form at best and it looks like things could get worse too considering they have their first of a trio of clashes against Manchester City just a matter of days away.
For those games, the Tottenham faithful would love it if Paulo Gazzaniga could be their man. The Argentine has made a name for himself this season, starring in a number of wins and looking solid in the process. As a result of that form, there would be very few complaints should the 26-year-old start in two days time against Crystal Palace, and if he doesn't start there will be plenty of agitated home fans.
You can read those Lilywhites' calls for Gazzaniga here:
If Gazzaniga isn't playing on Wednesday questions need to be asked of Poch.

— Conor (@bobmarl98113622) March 31, 2019
Gazzaniga deserves his chance, too many mistakes too often by Lloris https://t.co/MK9uFOZLem

— Darren Cunningham (@darren2707) March 31, 2019
100% correct ! Costing us to many times ! Gazzaniga it's time !!

— Brian Weekley (@yidssssssssss) 31 March 2019
Totally Unacceptable
Bring in Gazzaniga https://t.co/JwmwTyAo4q

— Andy TTID (@Bytor14) March 31, 2019
How does anyone justify him still being our no.1? If i was Gazzaniga id be fuming, not put a single foot wrong all season and sits behind that shower of shit. Poch's refusal to drop him or replace is cowardly. Guy is a waste of 100k pw

— Hamid (@HamidTHFC) March 31, 2019
Here's a thought @kmoggy73 Sell Lloris, perfectly good keeper in Gazzaniga as a replacement, and use wages to keep @AlderweireldTob

— Mark Nowell (@MarkMnowell) March 31, 2019
JJ has said what all us spurs fans have been saying all season, drop him and let gazzaniga play https://t.co/3BEY5ZREz1

— (@joellaviers) 31 March 2019
Think it's time to put Gazzaniga in front of Lloris on Wednesday #spurs

— Matthew Leese (@leese_matthew) March 31, 2019
Gazzaniga deserves to start in CL He has been solid whenever he plays. If Eriksson doesn't step up we won't get £50k for him

— kevin stilwell (@kevinstilwelluk) March 31, 2019
If Gazzaniga can't get in the team now when will he ever? Chuck him in and give Kane the captaincy.

— Martin Morrison (@martmyte) March 31, 2019
The Lilywhites have all been pretty clear that they've had it with their skipper and with a ready-made replacement in Gazzaniga, who can blame them for calling for a change?