Tottenham fans on Twitter couldn't get enough of heroic Heung-Min Son last night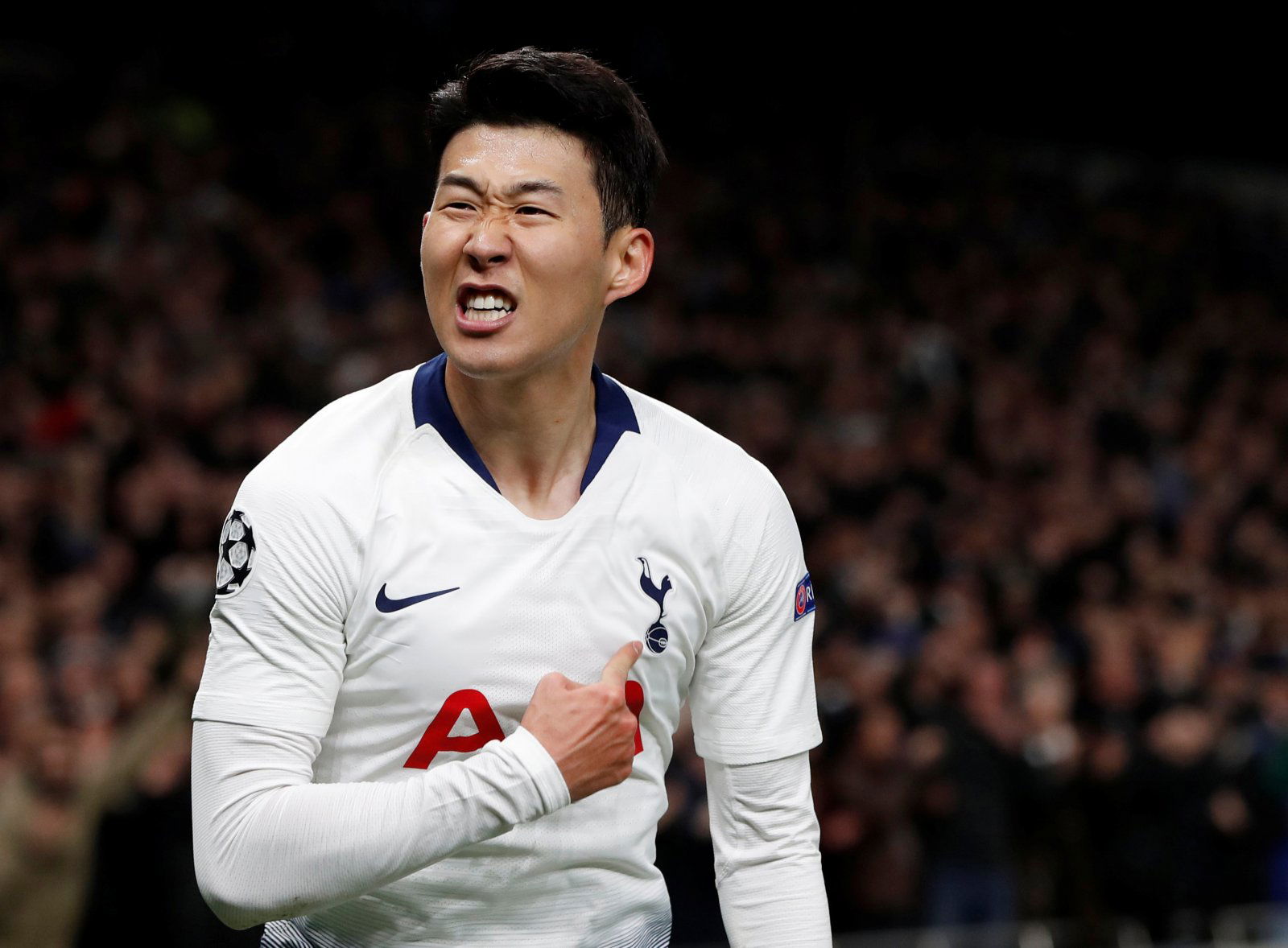 Nights like last night don't happen very often, and Tottenham fans everywhere will be drinking it in today as they look back on a historic evening. The whole thing wouldn't have been possible, though, had it not been for Heung-Min Son's heroics, as he scored three of Tottenham's four goals across the tie, and bagged two of them last night.
Who was your @eToro Man of the Match this evening? #UCL #COYS

— Tottenham Hotspur (@SpursOfficial) 17 April 2019
The Lilywhites' South Korean hero was at his very best last night and it's absolutely criminal that he's not in the argument as one of the best footballers in the Premier League. So often the winger steps up and shines for the Lilywhites when others fail to do so, and last night he did so yet again, putting Tottenham 2-1 up after just ten minutes on the night after Raheem Sterling had opened the scoring even earlier.
On the day, Son was the best player on the pitch for Tottenham and it's something of an injustice that he didn't get the recognition as the man of the match on Tottenham's Twitter afterwards. The usual vote for the fans has four players to choose from, but this time around the players were replaced with four options for 'Everyone', and whilst it was an incredible collective display, the plaudits should be going to Son.
You can read the Lilywhites' calls for Son as MOTM here:
It was Son, let's not pretend otherwise here. Absolutely ran himself to the ground and stepped up when others failed to the do the same.

— Angie (@angieindmorning) April 17, 2019
Heung-Min Son was my @eToro man of the match.#COYS#UCL

— Lulamile Nyamazana (@LushiSA92) April 17, 2019
Super Son pic.twitter.com/mFMbInTGNy

— theboywholived (@RachelS16548016) April 17, 2019
Everyone just behind Son.

— Spurs county Durham (@spursnorthern) April 17, 2019
son you made me proud

— Evance Odul (@EvanceOdul) April 17, 2019
Sonny with his teammates!!!!

— DKL (@dglee823) April 17, 2019
#HeungMinSon has answered the call when needed to and for that he deserves the man of the match, he's incredible, I just hope he stays with us for a long time to come. COYS #COYS #THFC @SpursOfficial @eToro

— Gerry Mac (@Gerrymac52Mac) April 18, 2019
The Lilywhites are all in agreement that Heung-Min Son was the man of the moment last night and will be keen for him to shine at The Etihad on Saturday too.