Tottenham fans on Twitter couldn't have been happier for history-making Heung-Min Son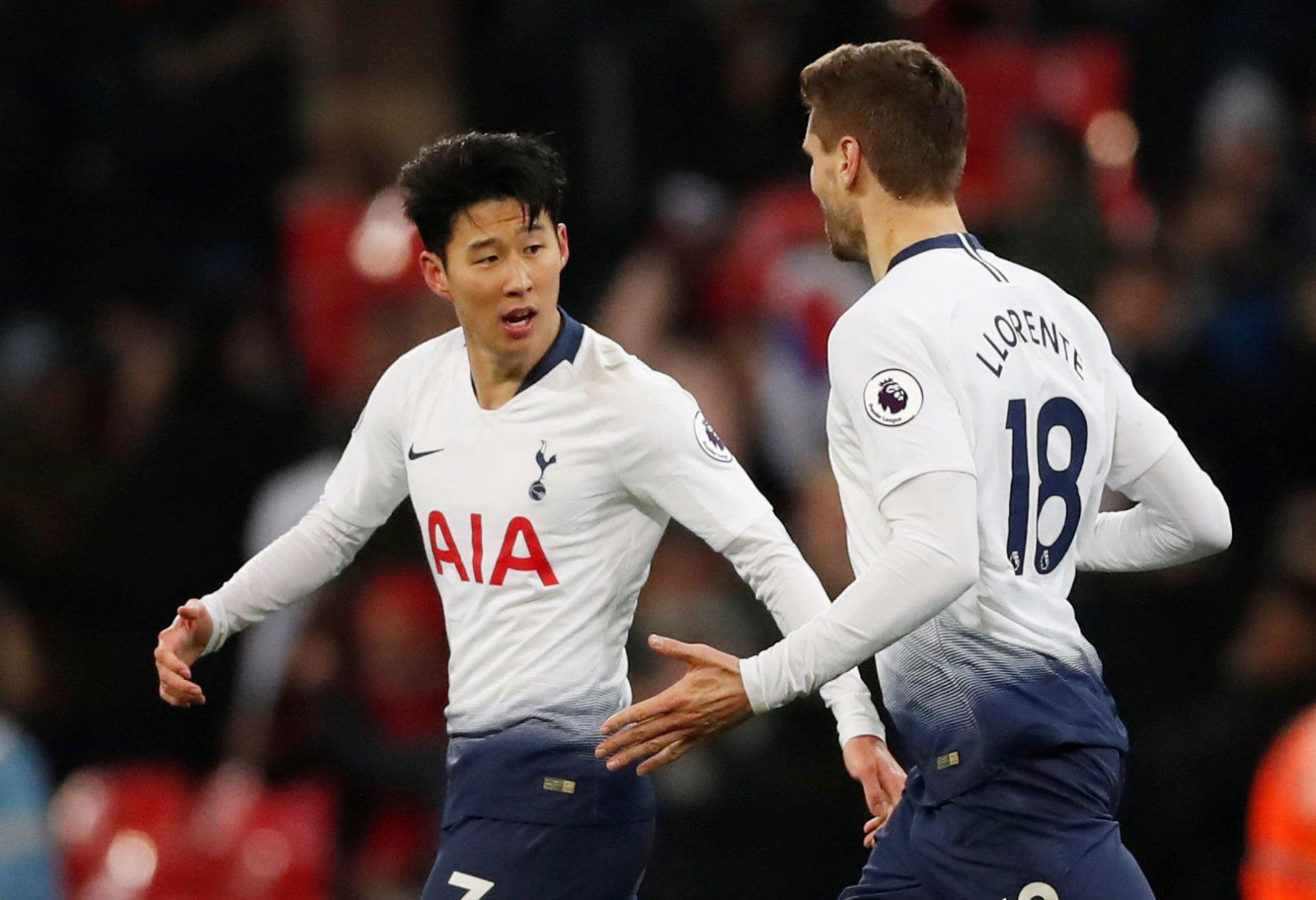 Tottenham fans have been waiting for almost three years to go back home, and last night it finally happened. The Tottenham Hotspur Stadium opened with a bang. The opening ceremony was incredible, and then on the pitch, the Lilywhites backed it up with a 2-0 win, and Heung-Min Son holds the honour of scoring the first competitive goal there.
Sliding into the history books.#SpursAreHome #COYS pic.twitter.com/LmThjSqFeS

— Tottenham Hotspur (@SpursOfficial) 3 April 2019
The Lilywhites will be delighted to have gotten the first game at the new ground out of the way having avoided any potential banana skins. The last thing they all needed was to get off to a losing start, and thanks to goals from Heung-Min Son and Christian Eriksen they avoided that fate. It may not have been a hugely entertaining game, but it was a memorable one and Son is now a history-maker for his opener.
Of all the players to open the scoring, the Lilywhites would have wanted it to be one of their more popular stars. Having someone like Harry Kane, Dele Alli, Son or Eriksen open the scoring was what they wanted, and their South Korean dynamo delivered, as his deflected effort found the back of the net early in the second half to finally reward the Lilywhites after their endless pressure in the first 45 minutes.
You can read the Lilywhites' thoughts on Son's opener here:
it's what he deserves

— katarina (@katherineLA38) 3 April 2019
He deserves it, he works hard, smiles throughout and NEVER gives up

— Jo (@JoBoronte) 3 April 2019
never ever going forget that goal

— Steve Haag Sports (@STEVEHAAGSPORT) April 3, 2019
Yes I wanted it to be Son

— Ryan Brandon (@monkeyboysr2002) April 3, 2019
Wonderful player! Thoroughly deserving of the honour ! #coys

— Andy Batt (@andybattGB) April 3, 2019
Give this man everything he ever wants

— Lars Körner (@LarsKorner) April 3, 2019
YESSSSSS DESERVES TO BE THE FIRST

— joao (@joaoditd) April 3, 2019
immortalised and he deserves it

— E (@spagyama) 3 April 2019
Good job Sonny, your name will be forever remembered as the first Premier League player to score on the new stadium!

— PK (@PK_USN) April 3, 2019
The Lilywhites are in no doubt that Son deserves the honour of being the first competitive goalscorer at the new ground, and will be delighted to etch him into their club's history.