Tottenham fans on Twitter desperate for leaked kit news to be true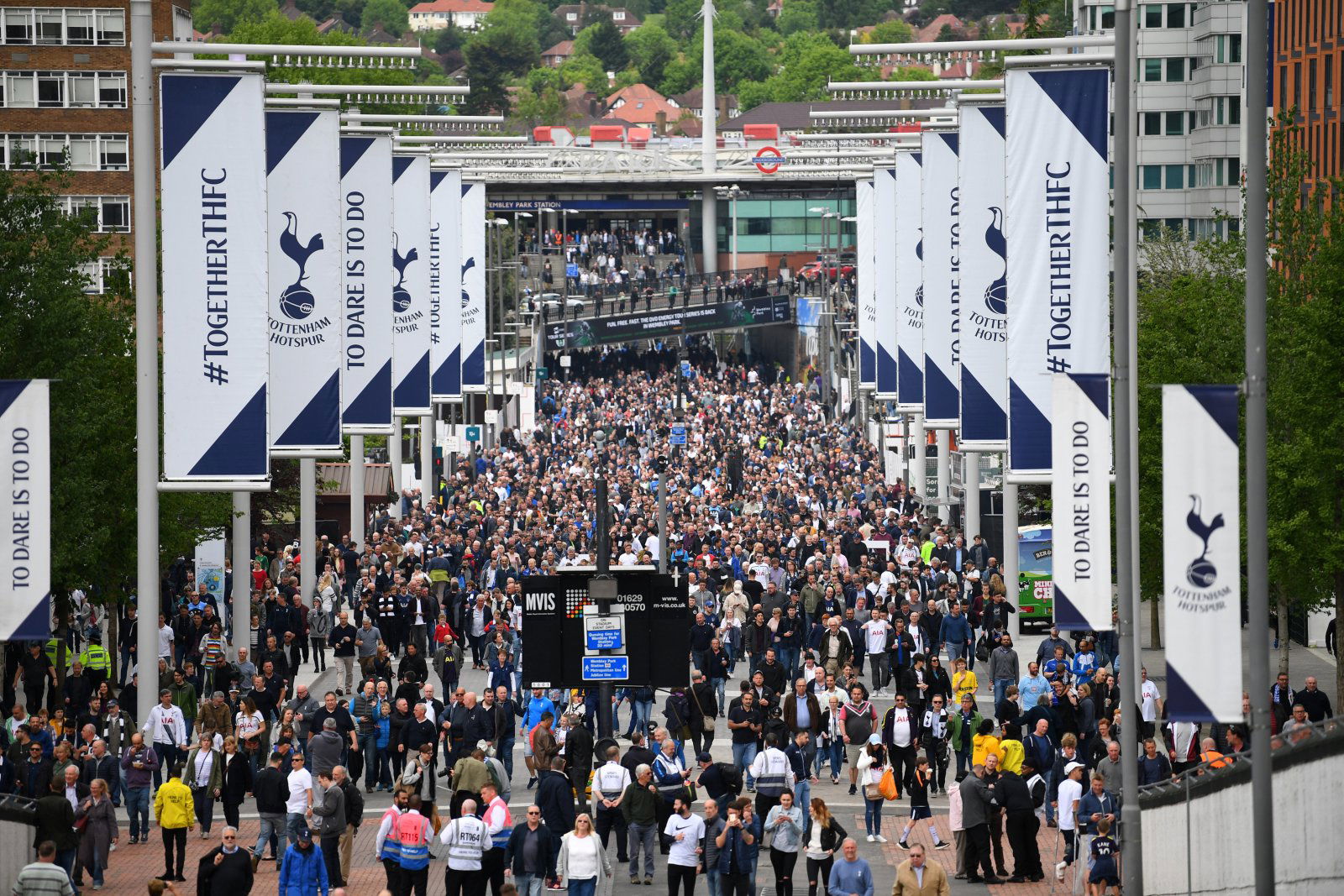 Tottenham fans are already pretty buzzing this season. The Lilywhites are in a Champions League semi-final and look set to finish 3rd, and the good news keeps flooding in as Footy Headlines have leaked the club's away kit for next season. That kit, already beautiful enough, also features an iridescent badge that has just made it even better.
#thfc away shirt for the 2019-20 season will feature iridescent logos, similar to the PSG third kit in their 2016-17 campaign. [Footy Headlines] pic.twitter.com/12UecsQhgT

— Hotspur Related (@HotspurRelated) April 24, 2019
This Nike addition to the away kit is one that the fans absolutely love, and it's one that we've seen before. Nike made PSG's kit for the 2016/17 season where the iridescent badge featured and now the Lilywhites cannot wait to see it on their strip for next year. The only thing that could make this one better as far as the supporters are concerned would be if they have a gold star above it for winning the Champions League this season.
It will certainly be tough for the club to follow this season on the field in the 2019/20 season, seeing as they've made it to the Champions League semi-finals for the first time in their history. However, with this kind of flashy away kit, they're already making strides to keep the fans happy, and if they can match the achievement with their fancy new shimmering badges then the fans will be delighted.
You can read the Lilywhites' verdict on the kit update here:
That looks COYS!

— Nick (@SinisterSmilez) 24 April 2019
Peng

— James (@yidiculous) April 24, 2019
That's decent that! The badge looks good too

— Gary McCullagh (@gazmc1) April 24, 2019
@Apollo94Music how beautiful is this

— Nasser (@2312_Nasser) April 24, 2019
— Mike (@SweetPs23) April 24, 2019
I would actually love this

— Coys (@contagiousfut) April 24, 2019
Instant purchase!

— Scott Hinton (@TheScottHinton) April 24, 2019
Oh yes please

— (Was manlikelucas) (@thfclucas) April 24, 2019
The supporters all seem to be buzzing with the look of their strip for next season and will just hope there's some truth in the Footy Headlines' rumours.