Aston Villa
Tottenham fans on Twitter don't know how to feel about Grealish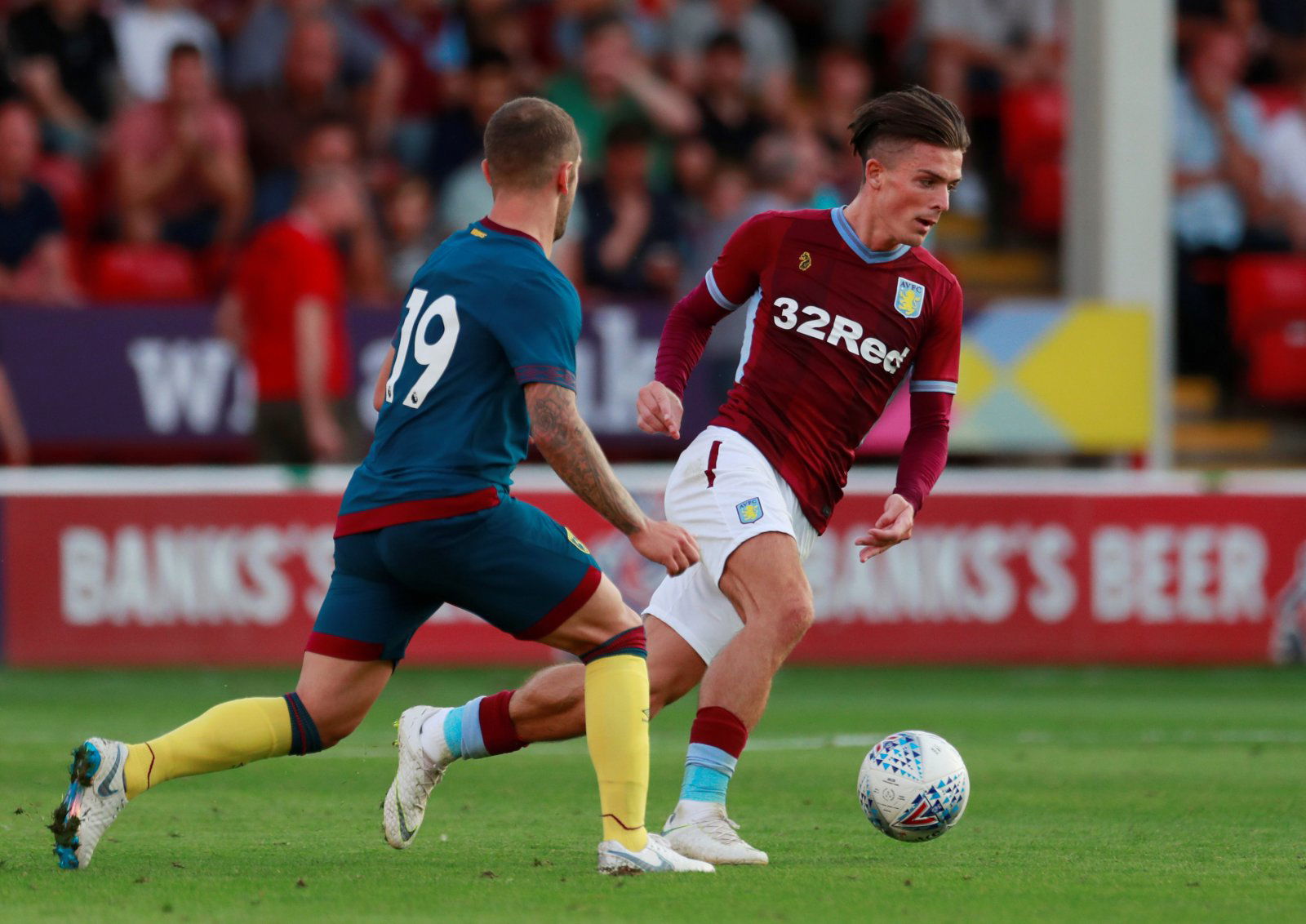 This summer has been an entertaining one for almost every Premier League club. Until a couple of weeks ago, there were three clubs who were yet to make a signing, however, Burnley and Everton have now splashed the cash leaving just Tottenham with no new faces. According to journalist, Matt Scott on Twitter, Jack Grealish will sign for Spurs today for substantially more than £20 million.
Jack Grealish will sign for #thfc tomorrow in a deal worth significantly more than £20M. [@Matt5cott]

— Hotspur Related (@HotspurRelated) August 7, 2018
Some Tottenham fans have been moaning and groaning about this one since the first links appeared months ago. However, with less than 36 hours of the transfer window left, the phrase beggars can't be choosers comes to mind as Tottenham will have to take anyone they can get. If Mauricio Pochettino can add Jack Grealish and maybe one or two other new faces to his squad then the window will have to be deemed as a success.
The only thing that a lot of the Lillywhites are questioning is why is the fee so large and if Daniel Levy knew what the fee was going to be, why has it taken so long to lodge a bid. Aston Villa will now be looking over the money that they can receive by cashing in on their 22-year-old gem, but it's very likely that he will be making the long-awaited switch to London to play Champions League football in the new Spurs Stadium.
You can read the Tottenham fans' verdict on Grealish here:
Really hope it's not more than 30 mil

— SimplyKazaiah got suspended (@OneLukeAmos) August 7, 2018
And that'll be that for the transfer window.

— Niner Gang (@NinerFaithfulUK) August 7, 2018
Finally! A signing!
#COYS pic.twitter.com/Nf37nidGw6

— Melvin (@MTKigz) 7 August 2018
Don't care just get him in now!

— That's a Moura (@ThatsAMoura) August 7, 2018
Forgive me for not getting excited

— Pete Clarke (@petejclarke81) 7 August 2018
We're definitely going to win the league now! I'm so excited! #coys

— Poch's love child (@dsizzle71) August 7, 2018
I really hope so, it's been a long window

— OdysseusSpur (@ScottPN75) 7 August 2018
Optimism isn't at a premium for Tottenham fans and those who aren't yet excited simply don't believe that the signing will happen.