Tottenham fans on Twitter fume at latest Lamela issue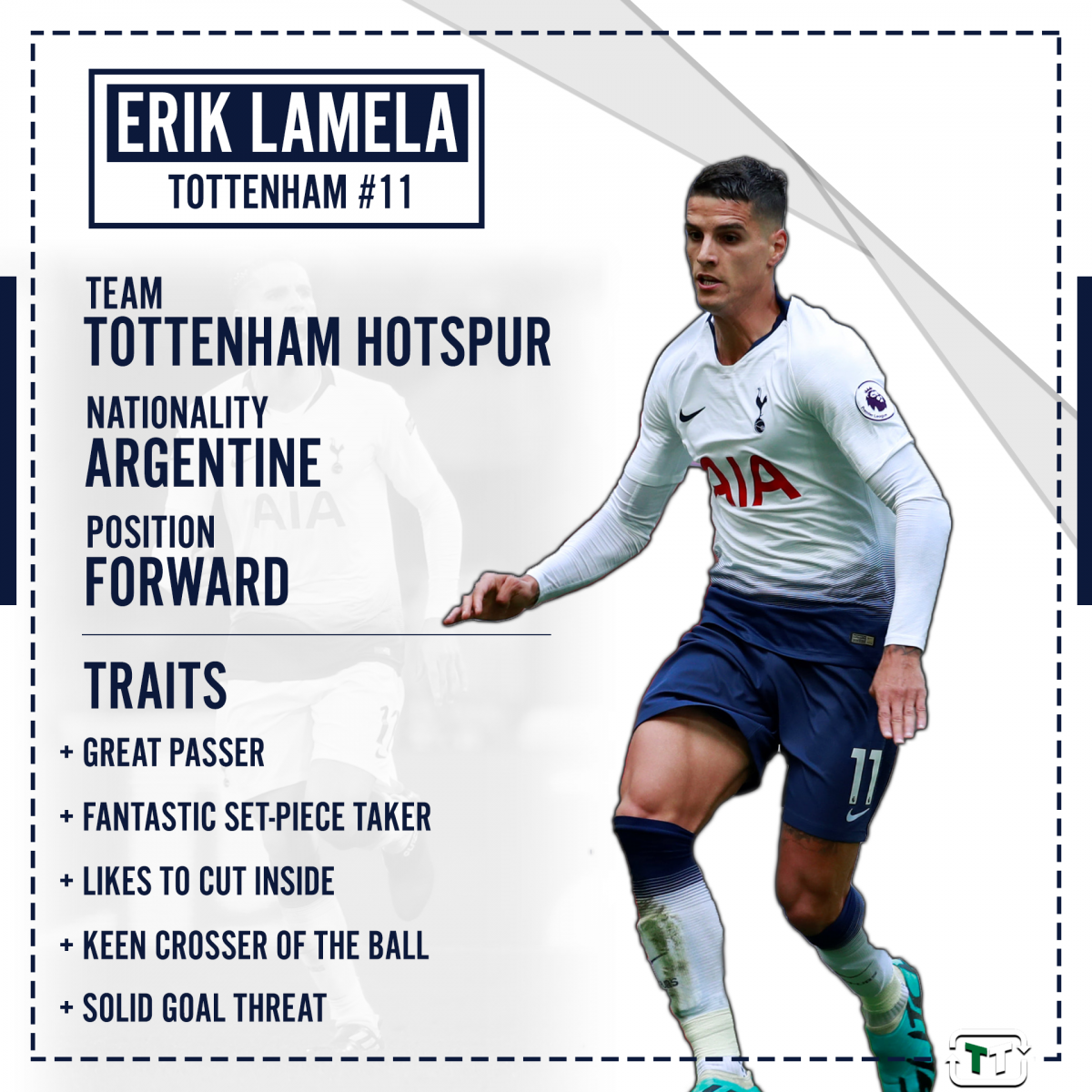 Whilst on the pitch Erik Lamela offers a direct option who can really take the game to the opposition, the Argentine is so injury prone that it's very easy to forget about all of the good he can provide. After missing Wolves and Cardiff with a calf injury, the 26-year-old will now miss Tranmere later tonight as he's fallen ill ahead of the game.
TEAM NEWS:

@ErikLamela (illness) – returned to training with the squad yesterday following a calf injury but is unavailable for tomorrow's match due to illness. pic.twitter.com/yiAdOFL7nd

— Tottenham Hotspur (@SpursOfficial) 3 January 2019
The Lilywhutes trip to Tranmere would have provided Mauricio Pochettino with a great opportunity to rest some of his bigger names, and Lamela could certainly have been used in place of the likes of Christian Eriksen, Dele Alli, Lucas Moura or Heung-Min Son. However, now with the Argentine out, it means someone else will have to fill in during the fixture congestion.
This season alone has seen Lamelas miss 11 games this season for a number of different issues, and the fans are desperate for their winger to get a prolonged run in the team without any kind of issues that can derail his progress. However, after having major issues in both of his hips and his back since joining the club, it looks like his luck will always be the same, and no matter how frustrated the Lilywhites get with him he won't be able to change his injury woes.
You can read the Lilywhites' thoughts on Lamela here:
Looks like N'koudou is starting tomorrow

— eriksen_army_ (@eriksen_spurs) January 3, 2019
I love Erik, a lot in fact. One of my favorite players for some reason. However, he is one injury prone footballer ffs… becoming silly

— Paddy (@Ben_Paddy) 3 January 2019
No no no I am seeing everyone have an injury and if we continue like that the manager will not be able to set the right plan to get the title which means we won't get it sign some one please we need players

— yacine ff (@FfYacine) January 3, 2019
https://twitter.com/david_dzingel/status/1080818231491862530
Misses twice as many games as he plays

— TheDeleLlama (@dele_the) January 3, 2019
Are we going to be able to rest many of our first XI tomorrow?

— Special K (@Spurs_SpecialK) January 3, 2019
Honestly is there a point in Lamela anymore?

— Cyrus (@Cyrus_Sans) January 3, 2019
The fans are far from happy to see Lamelas will be missing yet another game, and they'll just hope he's available sooner rather than later.