Tottenham fans on Twitter gutted to lose Lamela to injury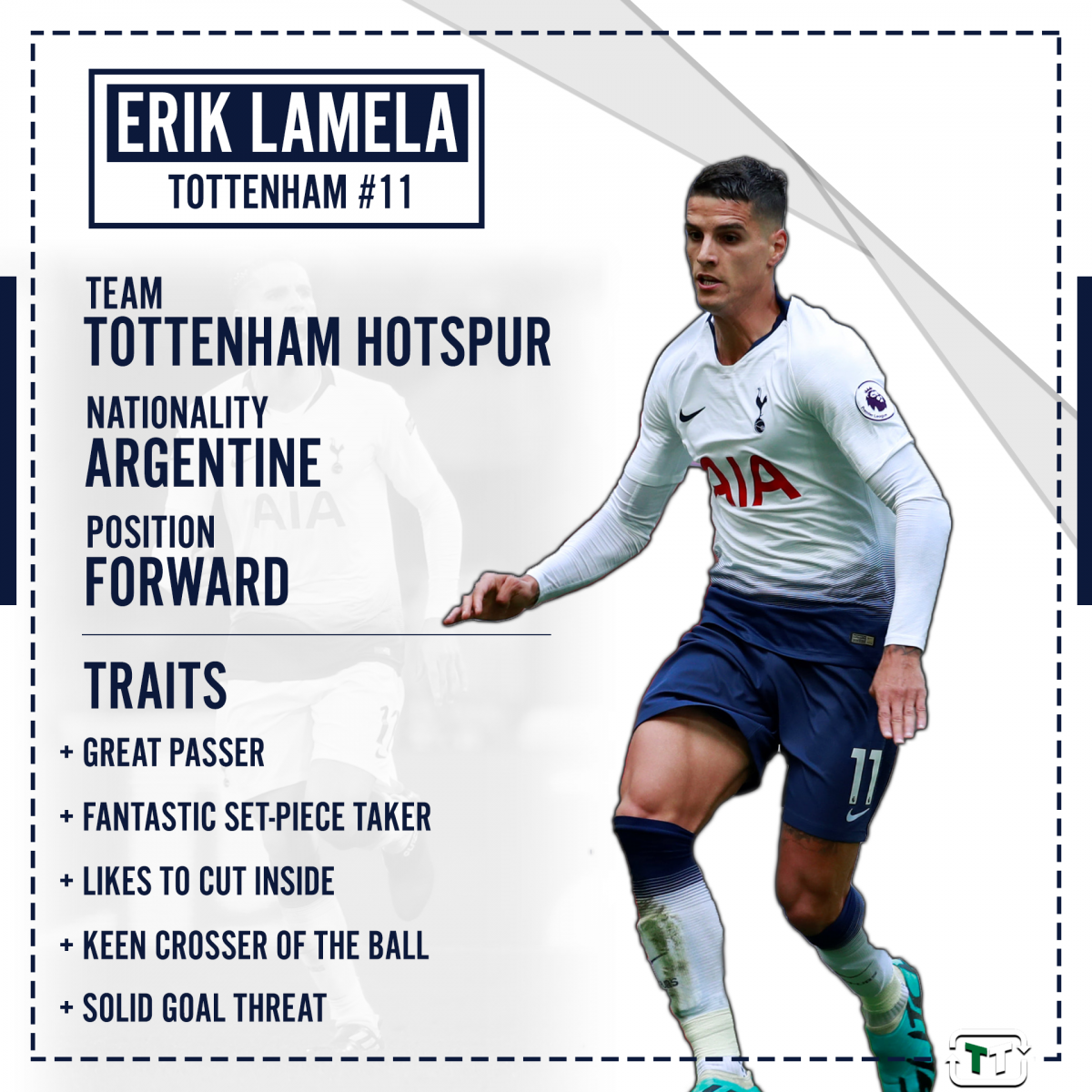 Tottenham fans won't be the happiest this week. The Lilywhites were on the wrong end of one of the biggest shocks of the weekend when they lost 3-1 at home to Wolves. However, that wasn't the first thing to go wrong yesterday, as they also were given the bad news that Erik Lamela had suffered a calf injury.
@ErikLamela misses today's game due to a calf injury.#COYS pic.twitter.com/oWpezHeLmP

— Tottenham Hotspur (@SpursOfficial) 29 December 2018
Mauricio Pochettino's side looked leggy, tired and lethargic when they faced Wolves at Wembley yesterday, and they looked like a side that could do with some directness and creativity, and that's exactly what Lamela would have provided. The Argentine was superb in the early stages of the season, looking fresh in a team full of tired players after a long summer with the World Cup.
Now, it looks like Lamela will be out at exactly the wrong time. The 26-year-old was called upon greatly when Heung-Min Son spent time away from the club to play in the Asian Games in August and September, and now with the South Korean again leaving for the Asian Cup shortly, it will be a severe blow to the Lilywhites if they're unable to call upon Lamela in his absence.
You can read the Lilywhites' thoughts on Lamela's injury woes here:
NOOOO

— #LEWISOUT (@RafaVDV) December 29, 2018
Not another 1.5 years absence

— Suryo (@jippooo) December 29, 2018
This has got to be a new record number of injuries. Every week it's someone new missing out ffs

— venom (@contagiousfut) December 29, 2018
Again?! Not good, we need you Erik!

— Hottentott (@Ken_Hunter81) December 29, 2018
Come On Erik … get well. It's your time to shine !!!while Son is on leave. We need your pace and creativity.!! Go COYS !!

— Chris (@Emac22stack) December 29, 2018
As long as he's back for when Son has to leave

— Stuart Barkley (@ihatemornings01) 29 December 2018
Not the time of the year for that to be happening

— Tom (@Tom16318291) December 29, 2018
The Lilywhites were fuming with the Lamela news and who can blame them seeing as he's been there go-to man from the bench in months gone by.