Tottenham fans on Twitter gutted to see Pulisic won't play against them in return leg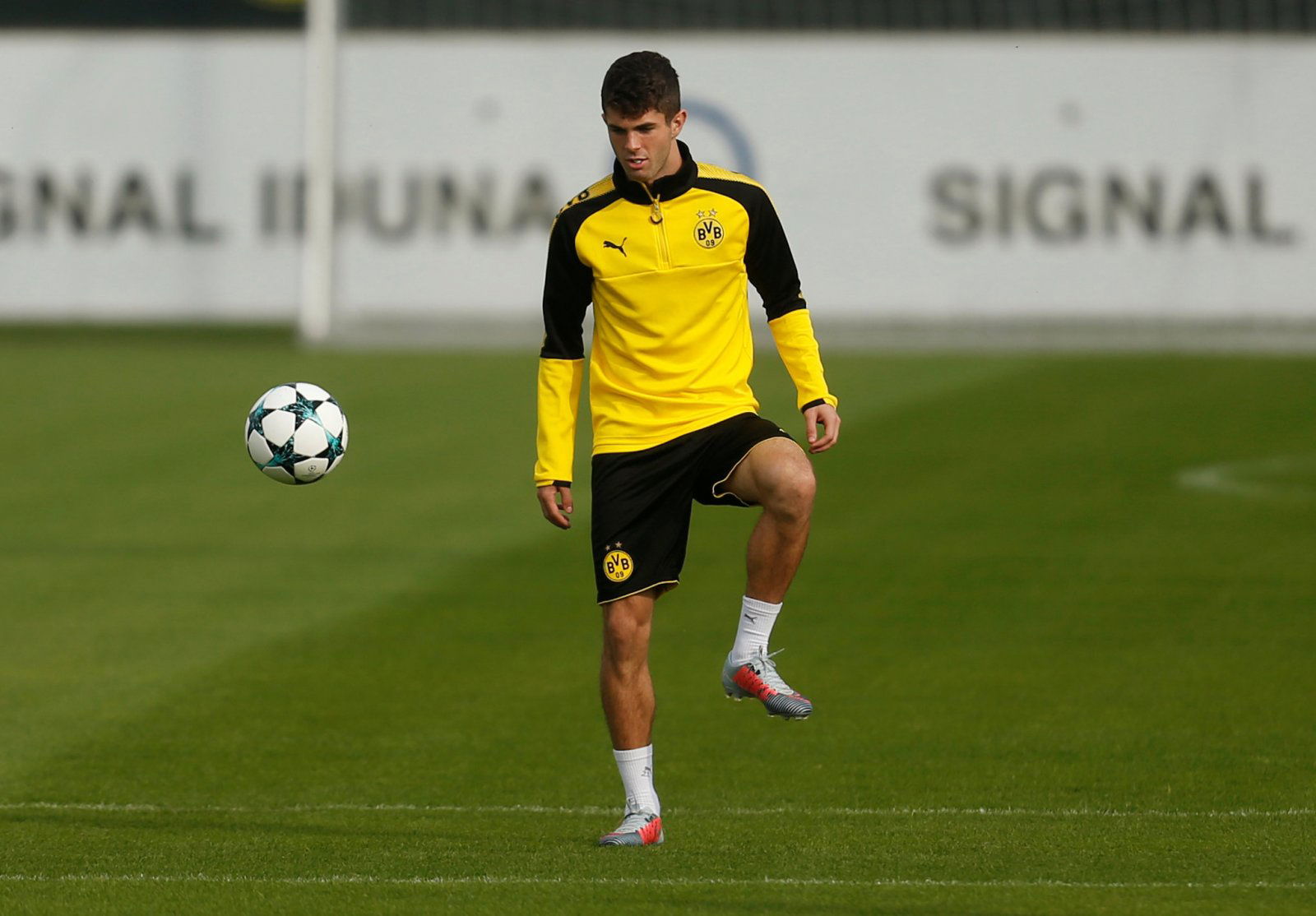 Tottenham fans will still be buzzing that they managed to overcome Borussia Dortmund 3-0 last week at Wembley in their Champions League round of 16. However, there is still work to be done as they face a tough second leg away in Germany. For that clash, though, the young American winger Christian Pulisic will be unavailable.
Borussia Dortmund are set to be without Christian Pulisic for the second leg of their Champions League round of 16 tie with Tottenham Hotspur, and Chelsea may have reason to be concerned over the nature of the setback.#THFC #COYShttps://t.co/nC0X2bAXp3

— Ricky Sacks (@RickSpur) 18 February 2019
The news of Pulisic's absence comes from football.london, and it will be news that won't go down well with the Lilywhites given how ineffective the American was when the two sides faced last week. Both Jan Vertonghen and Serge Aurier were easily able to deal with the Bundesliga star, and now it looks like the Lilyhwites will have to deal with an entirely different threat when they travel to Germany.
Pulisic was one of the key men who was being looked at as this Champions League tie got closer and closer, especially when the news broke that Marco Reus would be unavailable for the first leg. Now, though, the Lilywhites will have an entirely different threat to try and contain as Marco Reus has all of the qualities to put them to the sword, something Pulisic doesn't seem capable of.
You can read the Lilywhites' thoughts on Pulisic's absence here:
He got lost in Serge's back pocket

— Mark Murphy (@footballmurph) February 18, 2019
Did he play in the first leg?

— Lloyd (@LGW77) February 18, 2019
Didn't think he was much good in the first leg TBH, will fit in well at Chelsea …

— Peter (@_petey_pan) February 19, 2019
If I were a Chelsea fan and I'd watched him at Wembley last week I'd be concerned ….£58m

— Paul (@Makpec5) 18 February 2019
Luckily he was absent in the first leg as well

— Bombay (@GordoneBombay) February 18, 2019
Blow for us!

— THFC1976 (@THFCsince76) February 18, 2019
He was very poor in the first leg.

— Edd (@ed_e77) February 18, 2019
The Lilywhites would much rather see Pulisic turning out against them in the next leg after his performance at Wembley and will be gutted if Reus is drafted in to replace him.