Tottenham fans on Twitter have no faith in completing Timo Werner coup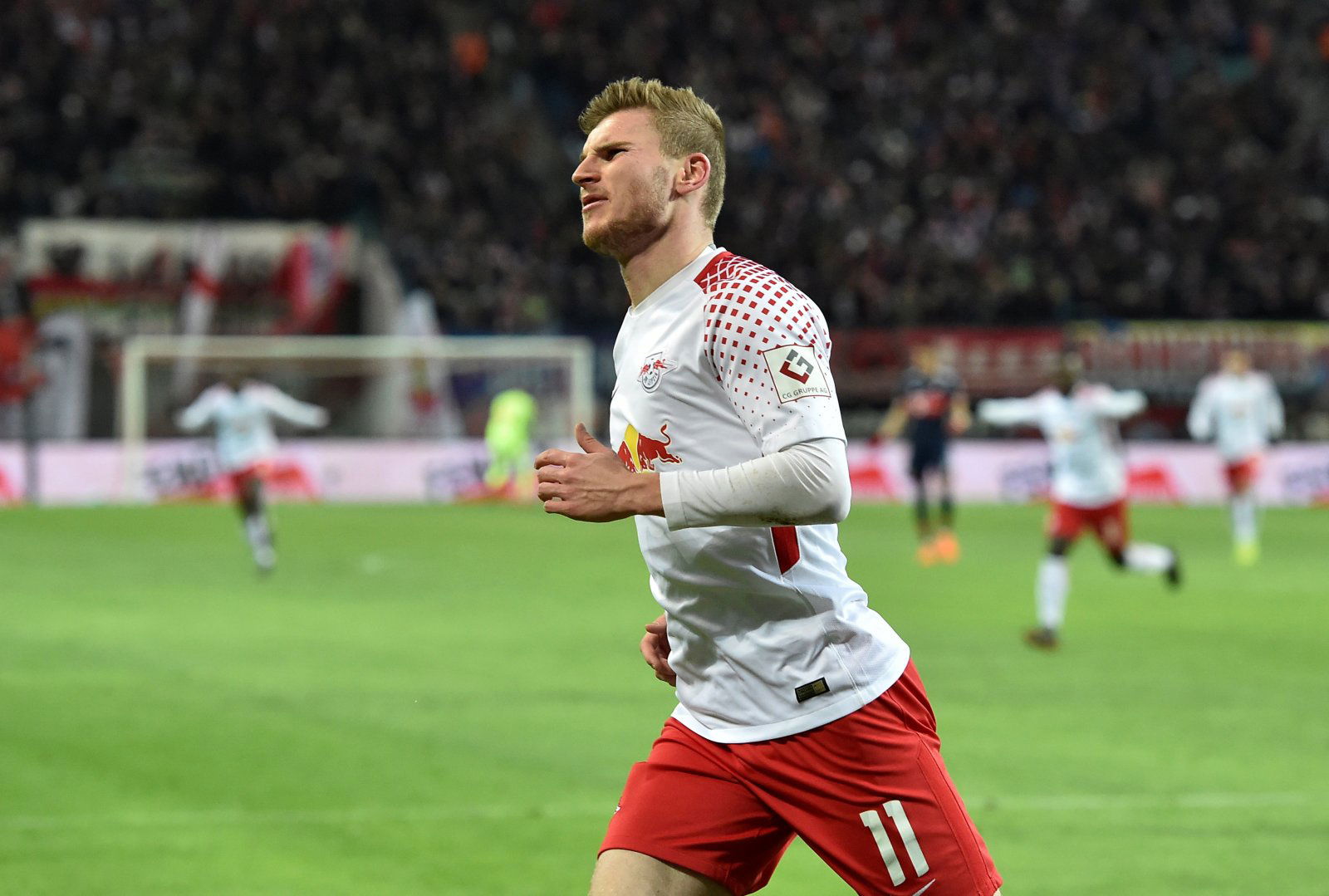 Tottenham fans have all been left baffled as German outlet Bild has linked them with a move for Timo Werner, joining the likes of Liverpool and Borussia Dortmund in the chase for the RB Leipzig man. To secure his services it will likely take a bid of around 60 million euros (£53.8 million) and that's why the Lilywhites are all baffled by it.
#thfc have joined Liverpool and Borussia Dortmund in the race to sign RB Leipzig striker Timo Werner. [Bild] pic.twitter.com/9OqpfzuwpZ

— Hotspur Related (@HotspurRelated) January 10, 2019
There is no doubting the abilities of Timo Werner. The young striker is everything that a top side needs. His pace makes him one of the toughest players in the Bundesliga to play against and when he gets in front of goal he very rarely misses, making it no surprise that he's being so hotly pursued by a number of Europe's top clubs. However, it would simply make no sense for him to make a move to North London.
Tottenham Hotspur currently have the best striker in the world in Harry Kane, and it's hard to see a way that Mauricio Pochettino could possibly bring in another top frontman and manage to keep the two of them happy. Werner would not settle for minutes from the bench, and if he was to sign he wouldn't be able to usurp Kane as the Lilywhites' number one man at the top end of the pitch.
You can read the Lilywhites' verdict on the Werner news here:
Yeah unfortunitely we won't match the wages of Liverpool.

— Joe McMenamin-Smith (@JosephMcMenamin) January 10, 2019
Absolutely no chance that's happening he will be at Bayern or Dortmund

— Tom C (@TomCopps9) January 10, 2019
Spend well over 50m on a back up to Kane when we have Son and are short of funds? Sure.

— Alan (@LaptopManager_) January 10, 2019
No up and coming striker is going to come to us and sit on the bench behind Harry week in and week out. Let's face it, we're going to need an older guy and or someone with a chip on their shoulder. Can't replace our #9 when he's the best in the world.

— Jamie Carrigan (@therealjamiec) January 10, 2019
Not a chance.

— Matt Turnbull (@mattturnbull7) January 10, 2019
With what money? We're broke. The stadium took up all spare cash due to over spend on it. That's why we've got many on long term contracts as we can't afford to replace them. And also why the youth are being used more to quicken up there development #coys

— Geordieandproud (@Geordieonhol) January 10, 2019
Do you think he will sit on the bench, ridiculous

— David Sedge (@DavySedge) January 10, 2019
This would be a great signing but doubt we'd get close to him

— james bashford (@jamesbashford3) January 10, 2019
That's us out of the picture then . The other 2 'interested' are top of their leagues with money to spend!!

— Derek Nash (@DEL60PLUS) January 10, 2019
The Lilywhites would love to welcome Werner as a Tottenham player, but they simply have no faith in signing him as it doesn't make sense financially and he isn't what they need.