Tottenham fans on Twitter in raptures as Harry Kane returns to training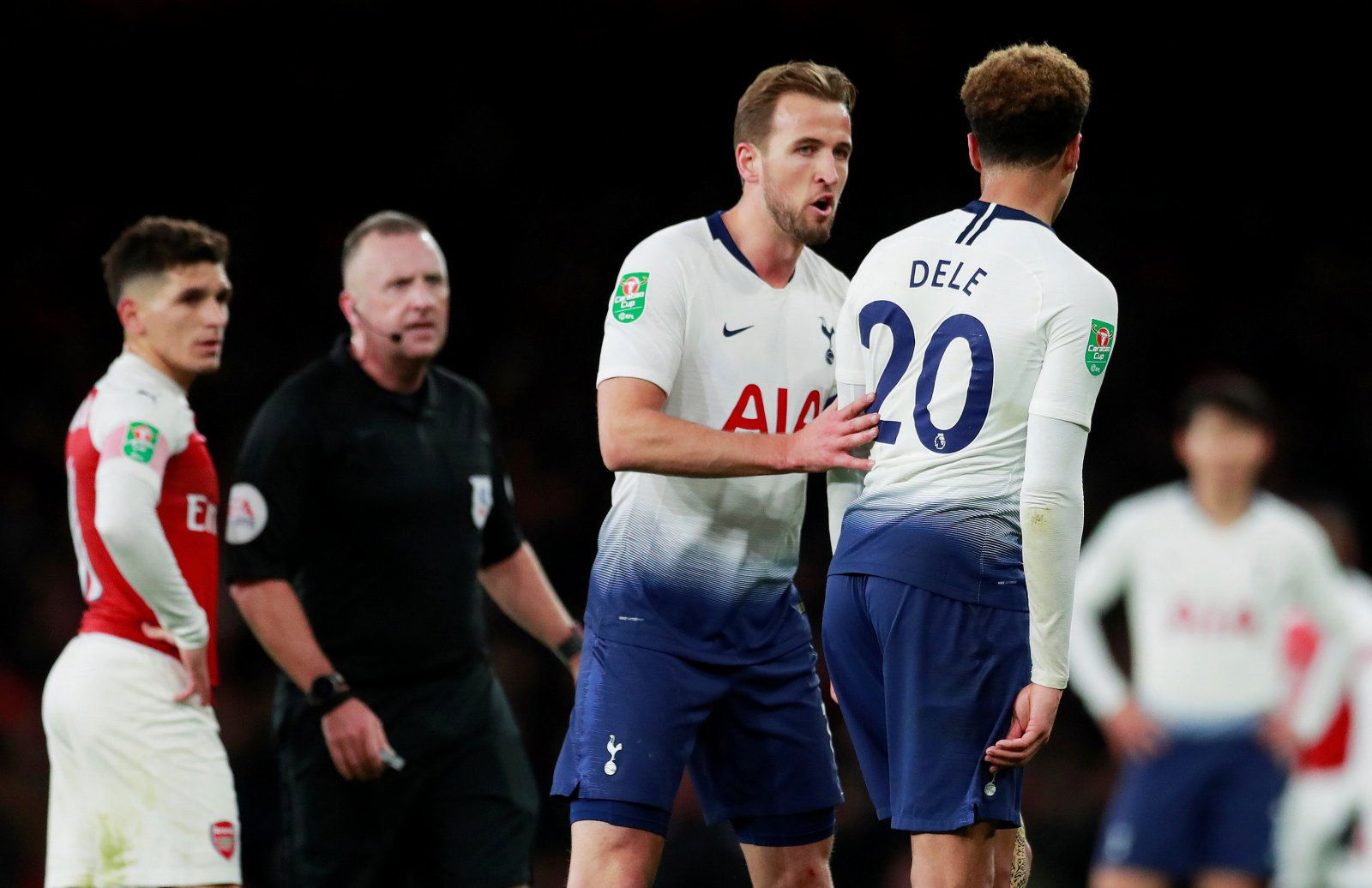 Tottenham fans have been given the boost that they have all been waiting for for a very long time. After missing just over a month with an ankle ligament injury, Harry Kane has returned to first-team training and could be fit to face Burnley at Turf Moor on Saturday, according to Sky Sports News.
Harry Kane returned to full first-team training with #thfc yesterday following his ankle ligament injury which initially scheduled him to be out until March. [Sky Sports] pic.twitter.com/QO3d0rN6Mv

— Hotspur Related (@HotspurRelated) February 19, 2019
When the first images of Kane sitting down on the Wembley turf retrieving treatment for his injury broke, the fans went into a panic. They had no idea how long he'd be out for and with a title race and the Champions League round of 16 ahead of them they didn't know what to think. Their fears were then confirmed when it became apparent he'd be out until March.
However, Harry Kane is a different breed. The striker has proven time and time again that he is as resilient as they come and got his head down and cracked on with his recovery. That hard work and resilience looks to have paid off as he now looks set to return a full two weeks early and face Burnley. Mauricio Pochettino, though, will have to be very careful with how much he uses his star, as the last thing the Lilywhites need is for Kane to relapse.
You can read see the Lilywhites' verdict on Kane's return here:
Harry Kane recovers so quickly. The guy is a machine. Expect him to come off the bench v Burnley and take over Turf Moor.

— Ryan (@ryangoIdy8) 19 February 2019
Son when he knows he's got Kane back pic.twitter.com/0UJ0UcXzrV

— (@JayCoughlan70) 19 February 2019
— Baker Mayfield Fan Acct (@mikeinparma) February 19, 2019
King

— Matty Hart (@matty_j_hart) 19 February 2019
— Dave (@DavidB45212563) February 19, 2019
— ƙυƙυƙαƙι (@papisugarr) February 19, 2019
Tottenham fans everywhere will be delighted to hear of Kane's return and will just hope he's used sparingly in the next few weeks as he rebuilds his fitness.