Tottenham fans on Twitter left calling for Gazzaniga after Lloris display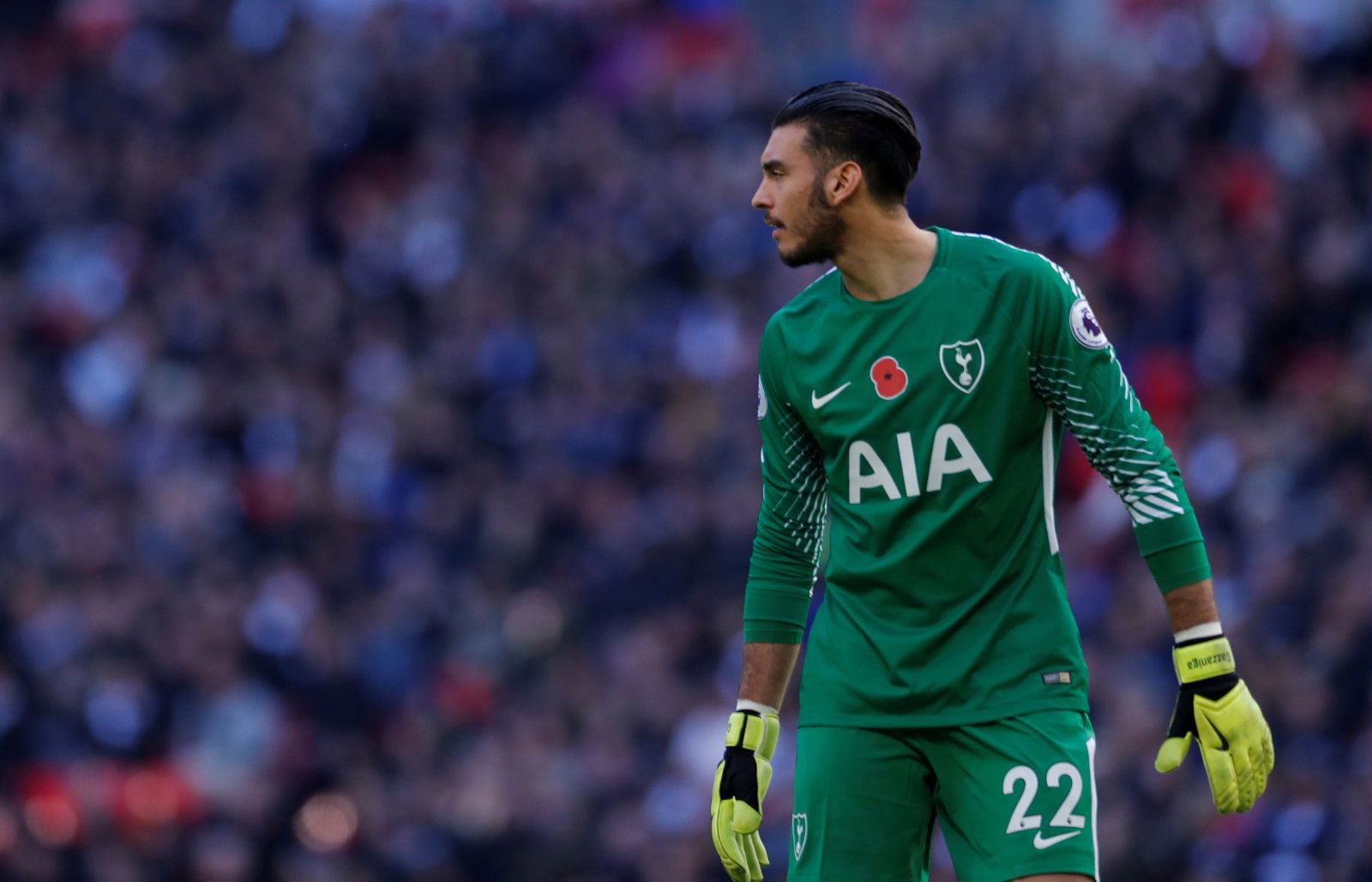 Despite the fact their side won 6-2 on the road yesterday, Tottenham fans weren't all happy with the resounding win. They may have scored six times but the fact that they let two slip through was heavily frustrating and they believe that Hugo Lloris should have done better with the goals, leading to calls for cult hero Paulo Gazzaniga.
51 – Goal for Everton. The home side respond immediately as Sigurdsson fires into the bottom corner.

— Tottenham Hotspur (@SpursOfficial) 23 December 2018
This season has been a strange one for goalkeeping at Tottenham. Lloris is still the outright number one at the club, but after dropping clanger after clanger, Michel Vorm has been dropped from number two to number three, and in his place, we've seen the rise of Paulo Gazzaniga. The Argentine shot-stopper is yet to put a foot wrong for the Lilywhites, and whenever Lloris commits an error the fans call for the ex-Southampton man.
It was seen as a really bizarre move when Pochettino opted to bring Gazzaniga in summer 2017, but now that move is paying off. After the Everton win, though, the Tottenham fans would like to see Gazzaniga given a chance in the Premier League, especially considering that both of the Toffee's goals were saveable as Lloris got something on both of them. It's unlikely that Pochettino will heed the fans calls, but it won't stop them from demanding to see more of Gazzaniga.
You can read the Lilywhites' calls for their second choice stopper here:
Start Gazzaniga

— Ryan (@R_Fostrrr) December 23, 2018
GAZZA ON

— jas loves leigh (@leighsdevil) December 23, 2018
Gazzanigga > Lloris

— Will Ribeiro (@owillribeiro) December 23, 2018
Get Lloris out of our club

— William (@spursy_chirpy) December 23, 2018
Start Gaza, both goals should have been saved

— Gavin (@SokhiGavin) December 23, 2018
Lloris shd have saved that shot & @GazzanigaPaulo shd be playing! #THFC #COYS

— Rocky Gill (@CllrRockyGill) December 23, 2018
FFS Lloris!! You should have saved that easily!! Game not over yet! #EVETOT #COYS

— Enrique Guadiz (@EnriqueGuadiz) December 23, 2018
Lloris off please #THFC #EVETOT #COYS #PremierLeague

— Wloch Family (@WlochFamily) December 23, 2018
Get Gaziniga in

— PhanuelMidviles (@midviles) December 23, 2018
Gazza now and forever

— Sonaldo (@KingSonaldo7) December 23, 2018
With Gazzaniga waiting in the wings, every Lloris error will be scrutinised, and the fans would love to see the Frenchman dropped for their Argentine back-up.