Tottenham fans on Twitter livid at stories surrounding the next Spurs gaffer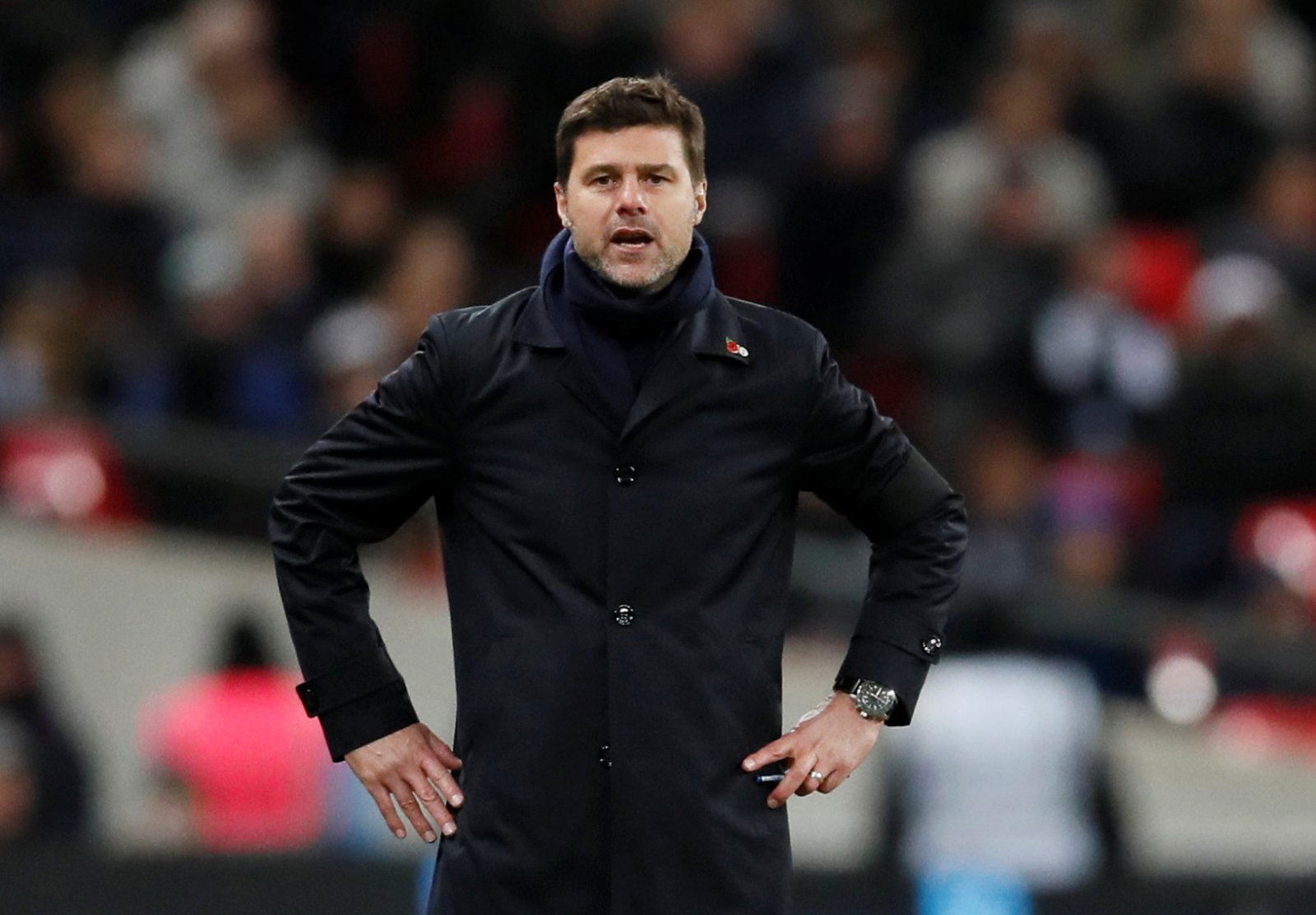 Mauricio Pochettino is still the Tottenham Hotspur manager. The Argentine has done a phenomenal job at both White Hart Lane and Wembley since he made the switch from Southampton, and whether Manchester United have a manager or not, the Lilywhites' are confident that he'll be sticking around, despite what the media say.
Bournemouth manager Eddie Howe is the number one choice for #thfc should the club lose Mauricio Pochettino. [Daily Mail]

— Hotspur Related (@HotspurRelated) December 19, 2018
After Jose Mourinho's shock sacking yesterday, every paper seemed to turn on Pochettino as the next Old Trafford boss, and The Daily Mail have even run a story claiming that Eddie Howe will be the next Tottenham manager, despite the fact that the club haven't sacked a manager since Tim Sherwood was dismissed all the way back in May 2014.
It's hard to see why Pochettino would want to leave North London too. Tottenham are arguably the best team in London at the moment, and their Premier League position proves that, whilst Manchester United have been a shambles for years now. The Argentine has nurtured some sublime talent at the club and is in his 5th year in a project that he has claimed multiple times is 'years ahead of schedule' so for the Lilywhites to see a paper like the Mail drop the bomb that Howe will replace Poch is ludicrous.
You can read the Lilywhites' thoughts on the Howe for Poch rumours here:
Eddie Howe can go to United. Problem solved.

— Ruffles (@mr_ruffio) December 19, 2018
Poch isn't going anywhere stop this

— OB (@ObsAries) 19 December 2018
And @MayaJama is my number one choice should I ever decide to divorce my wife. I'll keep you posted.

— Ryan Lamb (@RyAdLamb) December 19, 2018
Absolute trash … #COYS
Building a UCL club – his lack of experience is laughable, plus we're looking to keep our stars too lol #MPoch is here to stay for another 5 years + pic.twitter.com/gtrZSoKYql

— #MPoch (@TheMacBoy_) 19 December 2018
How are daily mail even picking our next manager !?!?!

— EssexSpurs (@Neil_I_Am37) December 19, 2018
Why would Poch leave what he has created at Spurs to deal with the mess at United?

— Nathan Hoffman (@fcbnathan) December 19, 2018
Fine but Poch is not leaving!!!!!

— Kirsty Fleeson (@KirstyFleeson) December 19, 2018
Oh give it a rest! He turned down real madrid! Whys he gonna go united! Second rate has been team!

— Glenn coleman (@forevaspurs) December 19, 2018
Hahaha comedy gold ! Which wum came up with this ? #COYS

— nahdi abbas (@nabbas68) December 19, 2018
The Lilywhites have full faith in Pochettino staying and will be desperate for United to announce their full-time manager ahead of next season as soon as possible to put an end to these ridiculous stories.