Tottenham fans on Twitter love latest Trippier exit update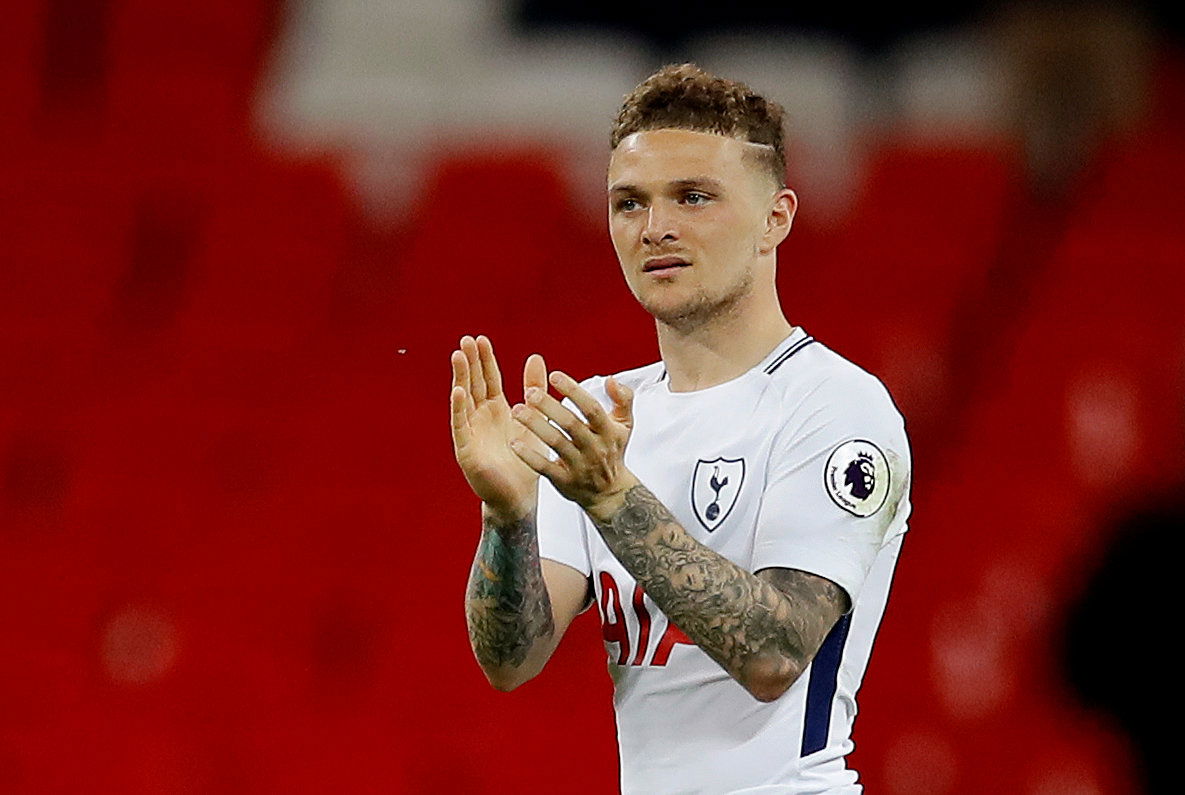 Tottenham fans have spent 90% of the season giving pelters to Kieran Trippier after defeats and it looks a lot like the Bury-born right-back will be allowed to leave this summer. According to Gazzetta dello Sport, via Sports Witness, the World Cup hero could be set to leave for 25 million euros, or roughly £22 million.
Atletico Madrid have made a €25M plus bonuses bid for #thfc right-back Kieran Trippier. [Gazzetta dello Sport] pic.twitter.com/ErJZGV0VdZ

— Hotspur Related (@HotspurRelated) May 22, 2019
The problem that faces the Lilywhites is that when Trippier isn't available and cannot play, the options they have to replace him are usually just as bad. Serge Aurier has no footballing brain and Kyle Walker-Peters is in desperate need of a late peak to reach the physical levels that the Premier League requires. However, the man we're focusing on here is calamity Trippier.
It looks more and more like Kieran Trippier reached his peak last summer when the defender scored THAT free-kick against Croatia. It looks like Atletico Madrid's scouting report for the player consists of a video of that goal on repeat, and that's the only way of justifying a £22 million splurge on the ex-Burnley man as the summer approaches, and Tottenham fans are delighted.
You can read those delighted Spurs fans' comments here:
— Ankit Kapoor (@Ankit_THFC) 22 May 2019
accept

— Kane (@SuperHKane) 22 May 2019
These rumours have to be a wind up

— Conor Melaugh (@C_Melaugh) May 22, 2019
Any chance he can go before the final?

— (@sonaldox) 22 May 2019
I'm generally curios why do all theses team want him?

— why????? (@y0000000000004) May 22, 2019
Start the car…

— Walzins (@walzins86) May 22, 2019
— SiT (@FiThSaTh) 22 May 2019
Take it and run

— Richard Goodman (@rgoodman81) May 22, 2019
— Paddy Hickey (@thatsuitbloke) May 22, 2019
The Lilywhites are absolutely desperate to get Trippier off their books this summer and will just be praying he doesn't cost them the Champions League final before he leaves.