Tottenham fans on Twitter loved Son's apology ahead of Asian Cup absence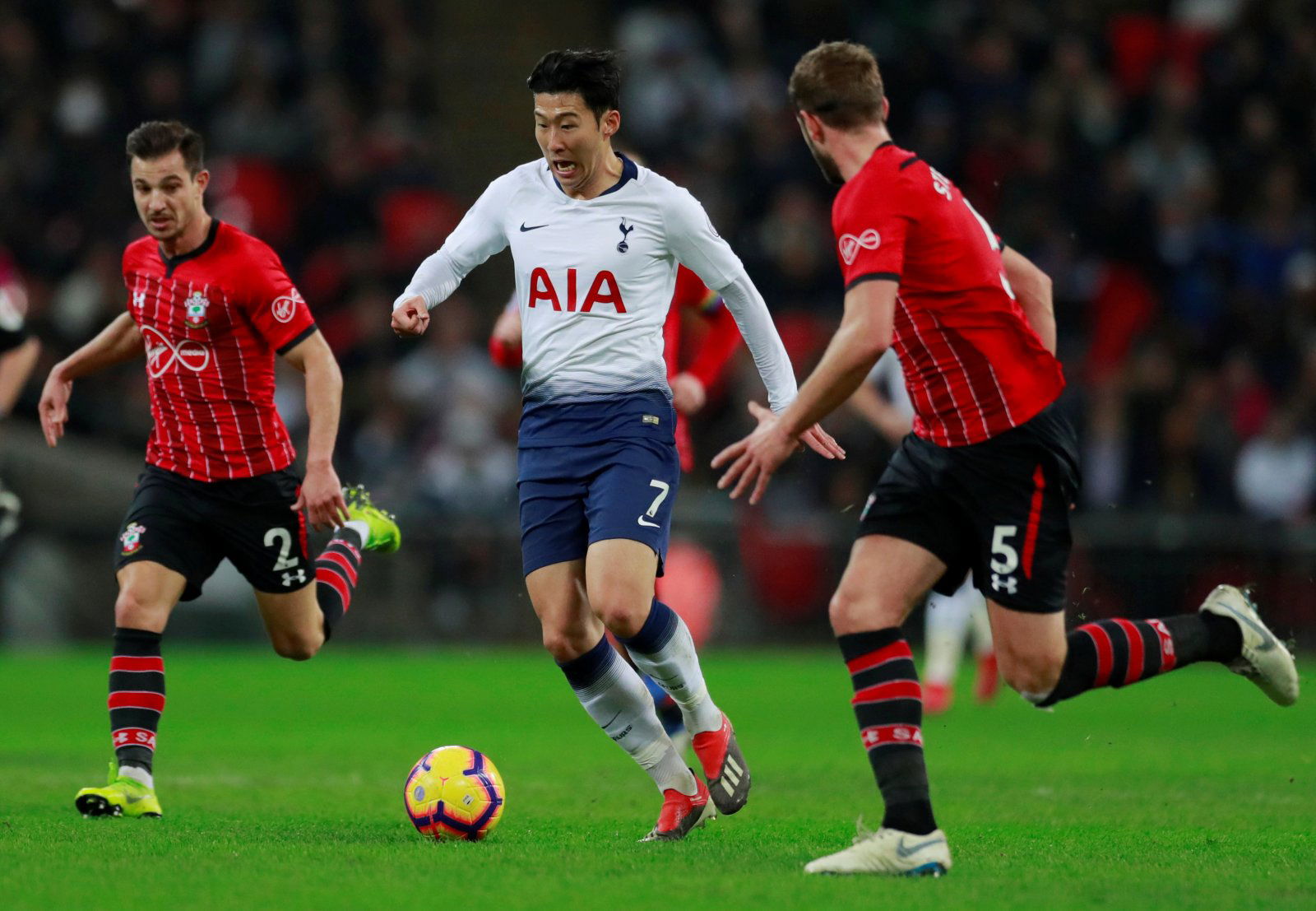 Heung-Min Son is a player who will be eternally loved at Tottenham. The South Korean winger brings goals and assists to the Lilywhites, and whenever he plays he does so with a smile on his face. So for the Lilywhites to lose him to international duty is always going to be tough to take, and he's issued them with an apology ahead of his absence.
Heung-Min Son has apologised to everyone at #thfc for missing more matches due to his international commitment with South Korea. pic.twitter.com/sM2IxlzjUR

— Hotspur Related (@HotspurRelated) January 2, 2019
Son has slowly become an integral part of this Tottenham side. The Spurs fans were all ecstatic for their wide-man when he was apart of South Korea's Asian Games winning side back in September as it meant he gained exemption from mandatory military service that all South Korean males have to complete by a certain age, however, to lose him twice in one season is always going to be irritating.
The Lilywhites have taken it quite well though, and it looks like Mauricio Pochettino will be able to cope without Son as he prepares for a busy January window with all of the fixtures his side will be playing in. Whether the Argentine dips into the transfer market is another question, but for now the Lilywhites will be looking forward to their last few games with Son before he leaves to represent his country,
You can read the Lilywhites' responses to Son's apology here:
Only son would apologise for something like this, as if he has much of a choice. What a man.

— Louie Taylor (@taylorlouie5) January 2, 2019
Cheers I'm crying. Nice one Son

— Sami (@samithfc) January 2, 2019
This guy is really just a wonderful person. He has absolutely nothing to apologize to us for, yet I somehow knew he would for missing games. What a player on and off the pitch. Steal of the century in the transfer market.

— B. (@StunningSpurs) 2 January 2019
No need to apologise. Good luck for the tournament. Come back with a medal and thank you for your excellent goals and play so far #COYS #THFC

— Sanjeev Kumar #FBPE (@AwesomeSanjeevK) January 2, 2019
Can he not just ring in sick… And then wear a disguise whilst playin for us…. Just pretend we bought someone in the transfer market…. Simples.

— Kevin Green (@Greenyboy220869) January 2, 2019
Lifetime contract…NOW! @SpursOfficial

— CrazyCoys (@Crazycoys) January 2, 2019
There wasn't any need for it. Playing for his national team. Ill timings of Asian Cup isn't his fault.

— Ankit (@Ankit_THFC) January 2, 2019
He is just too lovable

— J J L (@ToDareIsToDo04) January 2, 2019
We don't deserve him

— Ani Rao (@AniRao2) January 2, 2019
The Lilywhites love Son and would do anything to keep him at the club ahead of the Asian Cup, but it's something they'll have to just deal with, and they wish him well throughout the tournament.