Tottenham fans on Twitter react to Pochettino's Dembele comments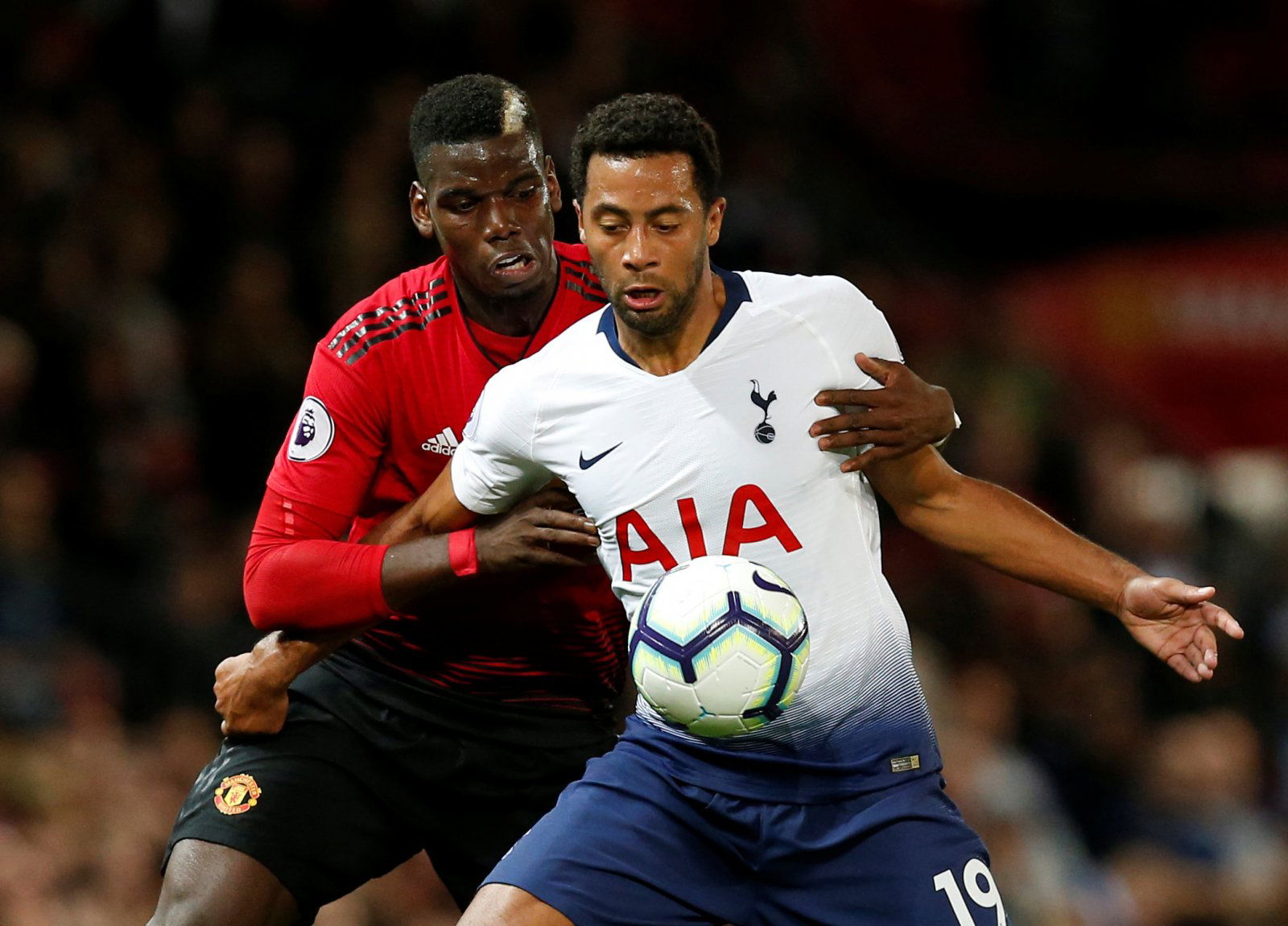 With Mousa Dembele just days away from finalising a move from Tottenham Hotspur to Guangzhou R&F in China, the Lilywhites have been reminded of some quotes on the Belgian from Mauricio Pochettino last February, where the Argentine described him as a genius and put him next to Maradona and Ronaldinho, according to ESPN's Ben Pearce.
"I have said before that he is a genius of football. I put him next to Maradona, Ronaldinho, Jay Jay Okocha. I think for me is one of the unbelievable talents in the history of football." pic.twitter.com/hnBCNjJrqc

— Hotspur Related (@HotspurRelated) January 14, 2019
Dembele has been a loyal servant to Tottenham Hotspur since he signed for the club back in summer 2012 from Fulham. The Belgian has shown time and time again what he can do and his ability on the ball is second to none. The Lilywhites will miss seeing him glide past players with grace just as much as they'll miss his aggression in the tackle, and he will one hell of a player to replace.
Daniel Levy will have a job on his hands trying to find someone who can match what the Belgian does for the club, even if Moussa Sissoko has stepped up to the plate in recent months to make the blow of losing Dembele tougher to take. The chances of Pochettino being able to replace the midfielder in this window are slim though, and the Lilywhites will be looking ahead to summer as the time to bring in a new commander in midfielder.
You can read the Lilywhites' verdict on Dembele and Pochettino's old comments on him here:
This transfer needs to be postponed. We need him back on that pitch now with all these injuries. Sod the transfer fee, our season could drastically fall away if we ain't careful

— Lee Brown (@Lee7Brown) January 14, 2019
Irreplaceable

— Dominic Biagioni (@DominicBiagioni) January 14, 2019
You've always been the best. I'll cheer for you to be full of happiness.

— hyeooon (@nUFuy4SBPVBg0f4) January 14, 2019
And he'll be so missed at Tottenham

— Joe B (@JblincoTHFC) 14 January 2019
I'm not crying you're crying

— Reilly Pasion (@essencescatter) January 15, 2019
One of my favorites to watch and it's such a shame with his injuries that he has to leave. I hope to see Winks replace him well, as I can see Winks has the same determination as Mousa to control that midfield. I still hate that he is leaving.

— James Lynch (@SpursLy) January 14, 2019
I'll miss him.

— Carol H (@Overseaview) January 14, 2019
The Lilywhites would love to cancel the transfer and keep Dembele, but they can understand him wanting one last massive payday and a career wind-down in a less physical league.