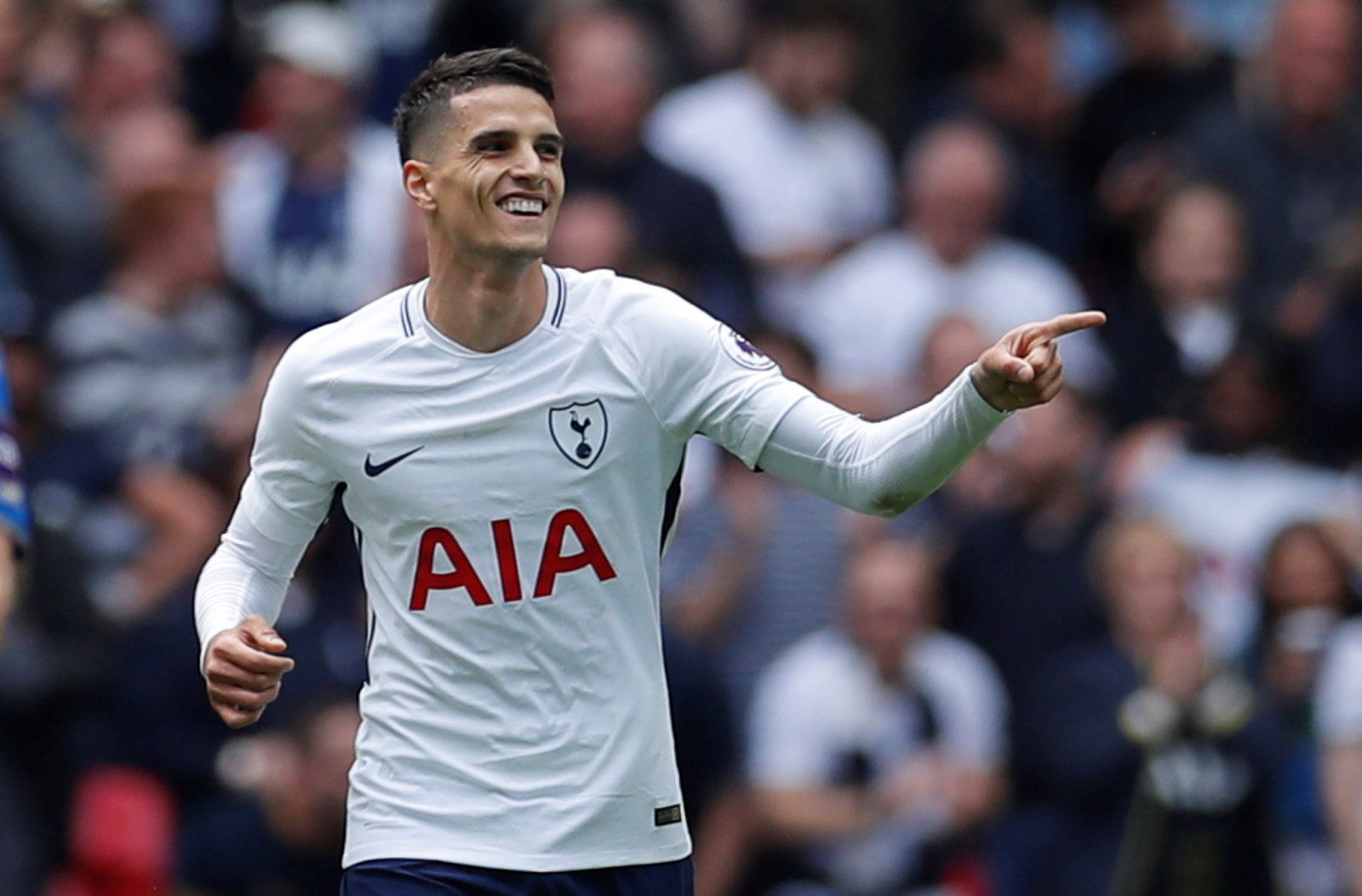 As most Spurs fans will know, last week saw both Erik Lamela and Heung-Min Son sign new contracts at the club. Whilst the media pined over the Premier League's highest-scoring Korean, the new deal for Lamela went under the radar, however, today the Spurs fans have been sharing how much they appreciate their hard-working Argentine winger.
Quite overwhelming actually in terms of the replies and the poll. I always assumed it was more than a minority who aren't fond of Lamela. I stand corrected, especially in the harsh world that is Twitter. https://t.co/hYGeVzzBk7

— Alasdair Gold (@AlasdairGold) July 22, 2018
No one is claiming that Erik Lamela is the most talented player in the Spurs squad, however, he is definitely one of the most hard-working and despite the fact he was born almost 7000 miles away from his current home, he understands the fans and the feelings around the club's big derbies. When watching Lamela against the likes of West Ham or Arsenal he's always the first one to throw a big challenge in, and the fans love him for it.
What the plucky Argentine doesn't have in talent, he makes up for in heart. The 26-year-old has shown glimpses of brilliance in his time in N17, including his brace in the 5-4 win over Leicester in the final game of last season. When on-song, Lamela slips in alongside Spurs attacking force with ease, creating chances and scoring goals. It's been a common mistake that Spurs fans aren't very fond of Lamela and that couldn't be further from the truth as the ex-Roma man continues his career with the Lillywhites.
You can read the Spurs fans' Lamela verdict here:
Lamela view among Spurs fans:

96% think he's between solid and very good
2% refuse to accept he's anything other than a waste of space
2% think he's a genius who is hated by 50% of fans, because they voted for Brexit

— Charles COYS (@charlesrich82) July 22, 2018
The greatest thing about @ErikLamela is that he understands the fans and magnifies their feelings on the pitch towards opposing teams and players.

— KaneTripping (@SpursCockerel) July 22, 2018
I'm so pleased that you did this Alasdair, I too always thought more people disliked him. This has really cheered me up. Go on Erik Lamela!

— Paula (@PaulaL1882) July 22, 2018
I love Lamela.

— Jason R Riley (@jasonrriley) July 23, 2018
He's the one you call on if you need to scrap. He'll win tackles for you up top and keep the pressure on the front press.

— Syed Aliff Abdullah (@ffiladeys) July 22, 2018
Works so hard for the team, skill to go with it. Unlucky with the hip injury which kept him out for over a year. What's not to like.

— Spurs county Durham (@spursnorthern) July 22, 2018
I think most people are fans of his because he clearly gives 100% every minute he's on the pitch. Is he going to earn a regular starting place? Very unlikely. Useful squad player.

— David Lederman (@djclederman) July 22, 2018
Just from the tweets above you can see that Lamela has a place in Spurs fans hearts for his amazing work rate and understanding of the club and the fans.