Tottenham fans on Twitter slate De Bruyne after Wembley comments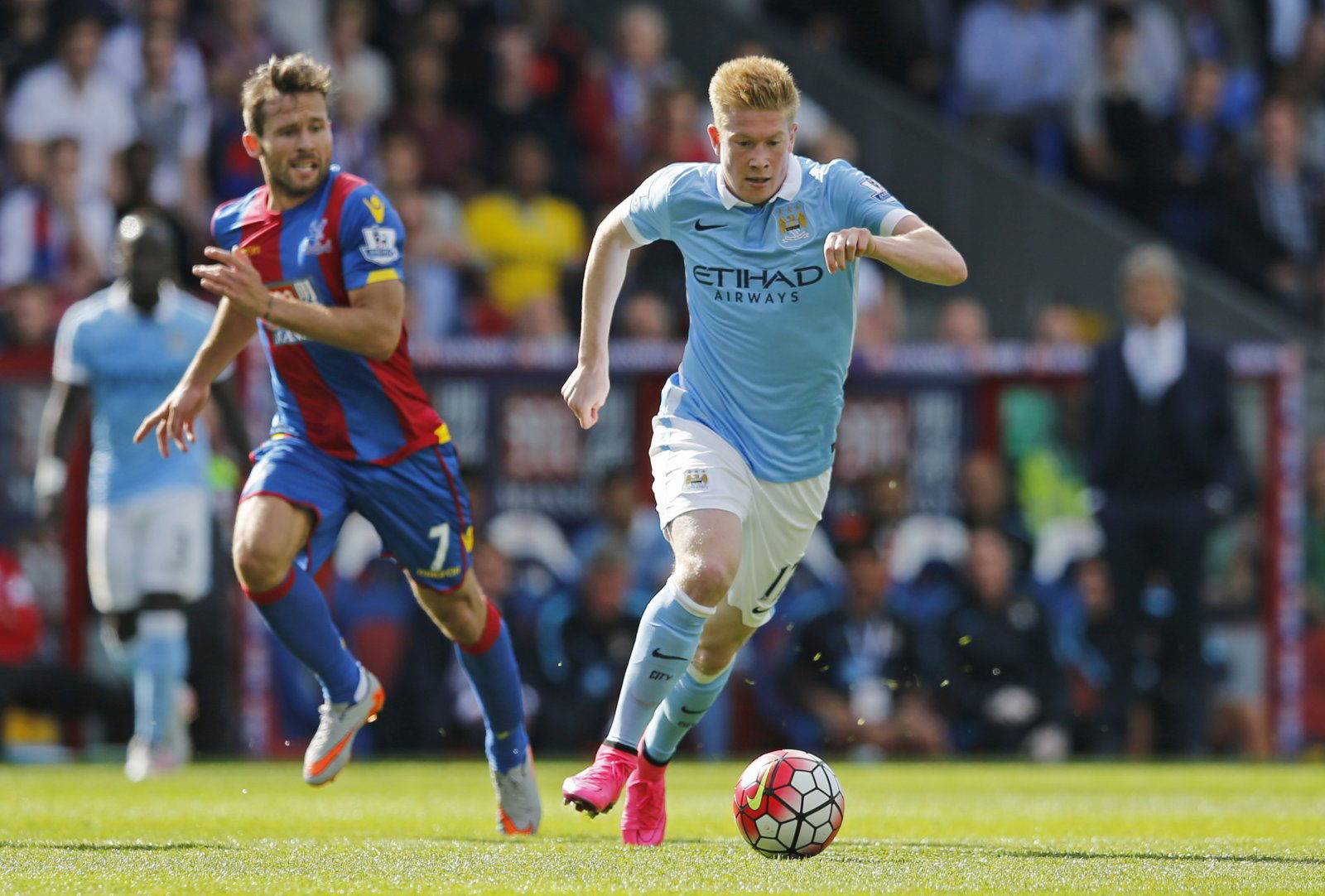 On Monday night, fans all around the world will tune is as Manchester City travel to Wembley to take on Tottenham. The Premier League fixture takes place the day after the Jacksonville Jaguars face the Philadelphia Eagles at Wembley and City man, Kevin De Bruyne has claimed he's not looking forward to it because of the damage the NFL will cause to the pitch.
Kevin De Bruyne admits he is not looking forward to playing #thfc at @WembleyStadium due to the damaged pitch caused by the NFL. pic.twitter.com/wkKzeo4iZE

— Hotspur Related (@HotspurRelated) October 25, 2018
These comments from De Bruyne have caused a lot of Tottenham fans to throw abuse in his direction. The Lilywhites are going through a tough spell at the moment with their Champions League campaign in tatters, their new stadium being delayed and the hangover from their lack of action in the summer window all hanging over them. The last thing they need now is for rival stars to be complaining about the pitch.
Kevin De Bruyne is one of the best players in the Premier League and on his day he can tear apart the best sides in the world. The Belgian started this season on the sidelines and it looked like the Citzens would have to wait until December for him to be fit. His comeback has been swift, though, and after starting coming off the bench against Burnley last weekend and starting against Shakhtar in midweek, it looks like he'll be ready for a full 90 against the Lilywhites.
You can read the Spurs fans' verdict on De Bruyne here:
Would be a real shame if he sat out to protect himself from another injury. A realllll shame

— shariff (@sharifftweets) October 25, 2018
Poor little bleeder. Wear leggings and gloves just in case you take a tumble. Be safe.

— Gordon Clapham (@ClaphamGordon) 25 October 2018
Sometimes you have to play on unperfect pitches. If he can't handle that then don't play.

— Chris. (@RadicaIRose) October 25, 2018
Get a grip Snowflake! pic.twitter.com/T7pbfgC5qh

— Funky squaredance80 (@FSquaredance80) October 25, 2018
£300.000 a week de bruyne get on with it

— Keith Blower (@blower_keith) October 25, 2018
Well they had the chance to reverse the fixture

— Gav Porter (@porter_gav) October 25, 2018
Think it's going to have as much of an effect on our game as theirs, unless we start pumping it long to Kane with runners off him (which will never happen)

— Fraser Bernstein (@FraserBernstein) October 25, 2018
Don't play then you ginger sausage!

— 10 pints and a kebab (@Thebarforadrink) October 25, 2018
The Tottenham fans on Twitter have no time for De Bruyne's comments and will hope the pitch is enough to prevent him from playing on Monday.