Tottenham Hotspur: Fans react to talkSPORT caller wanting Harry Kane dropped from England line-up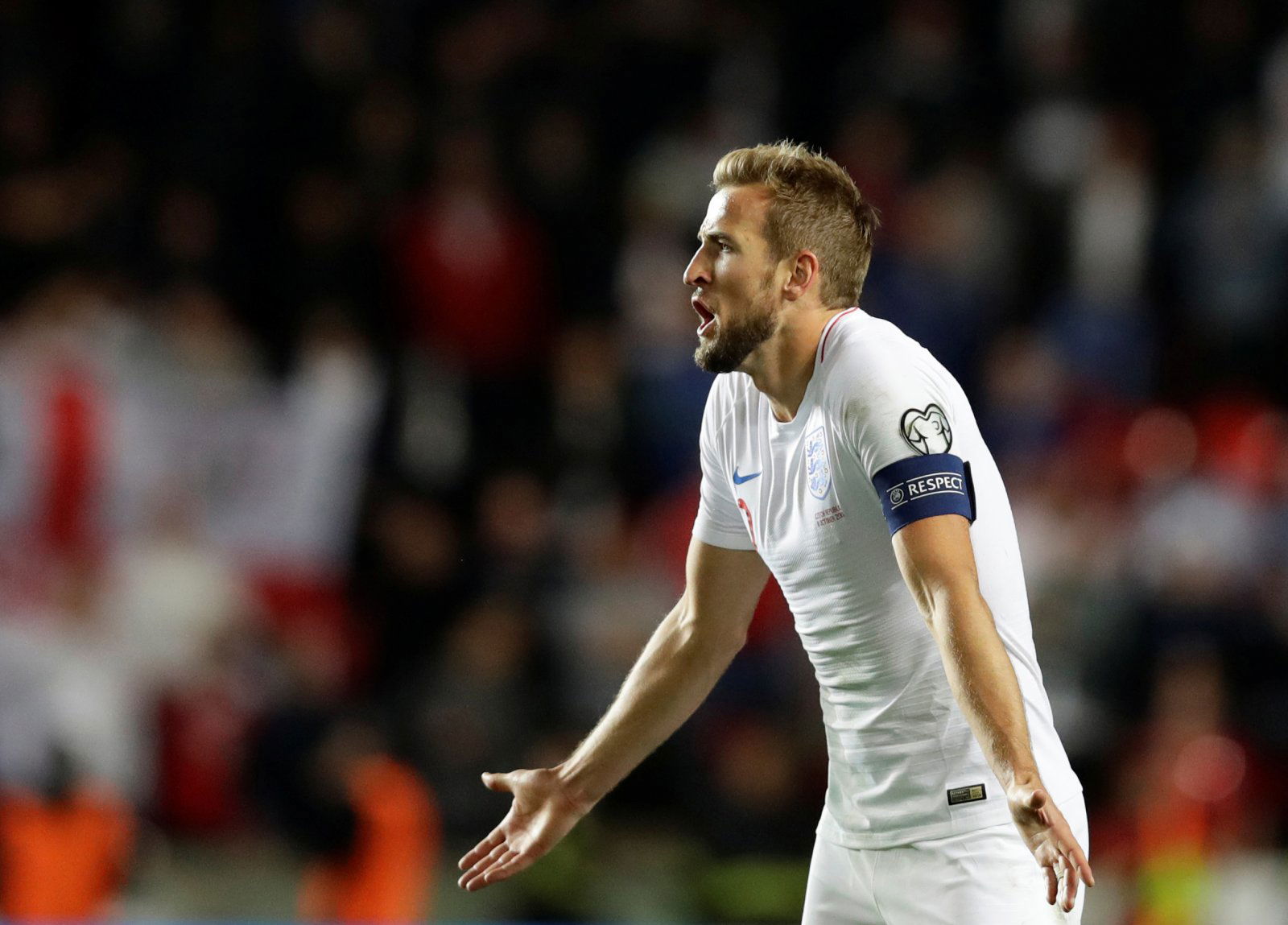 England's 2-1 defeat to Czech Republic has exposed Gareth Southgate to criticism over both his squad and team selection methods. He claimed he's selecting players based on form before the game, yet afterwards he admitted "there are players who are not playing well for their clubs, that is the situation" (quotes via BBC). It's caused debate over who should have started the game on Friday night.
One frustrated fan called talkSPORT's The Sports Bar show and claimed Harry Kane should be dropped from the squad because he's underperforming for Spurs and he should be replaced by Wayne Rooney. Harry Kane has scored seven goals in 10 appearances for his club this season, while Wayne Rooney is still in the MLS, having scored 11 goals in 28 appearances.
TalkSPORT's Twitter account posted a clip of the call, in which Jason Cundy describes the caller as a "buffoon", and the replies were predictably sarcastic. One fan even thought Jamie Vardy and Rooney's wives would do a better job for England nowadays.
☎️ Caller: "Vardy & Wayne Rooney should still be in the England squad."

🤔 @JasonCundy05: "Who would Rooney play ahead of?"

☎️ Caller: "Kane's not been doing it."

😡 @JasonCundy05: "You're a buffoon."

This England fan wants Rooney back in the team… Ahead of Kane 🏴󠁧󠁢󠁥󠁮󠁧󠁿 pic.twitter.com/m0bGmiZG6a

— talkSPORT (@talkSPORT) 12 October 2019
You can see some of their reactions to the tweet below:
Bobby Charlton's due a recall.

— Slang King (@JohnCains1) 12 October 2019
Just keep their other halves away from each other 😝🤷‍♂️

— Neil Wolstenholme ®️ (@NWolstenholme) 12 October 2019
Rebecca and Colleen could cause more trouble than Rooney and Kane.!😁

— David Scott (@DavidPoppops) 12 October 2019
I agree with the caller, but then I am Welsh

— Andrew Spiller (@andspiller) 13 October 2019
Where do they find these people

— BurnerAccount4 (@ABurnerAccoun) 12 October 2019
One step forward a marathon back.

— norman grey (@normangrey1) 12 October 2019
Who would you have selected for the England squad that Gareth Southgate left out?