Tottenham fans slate Trippier after Wolves horror show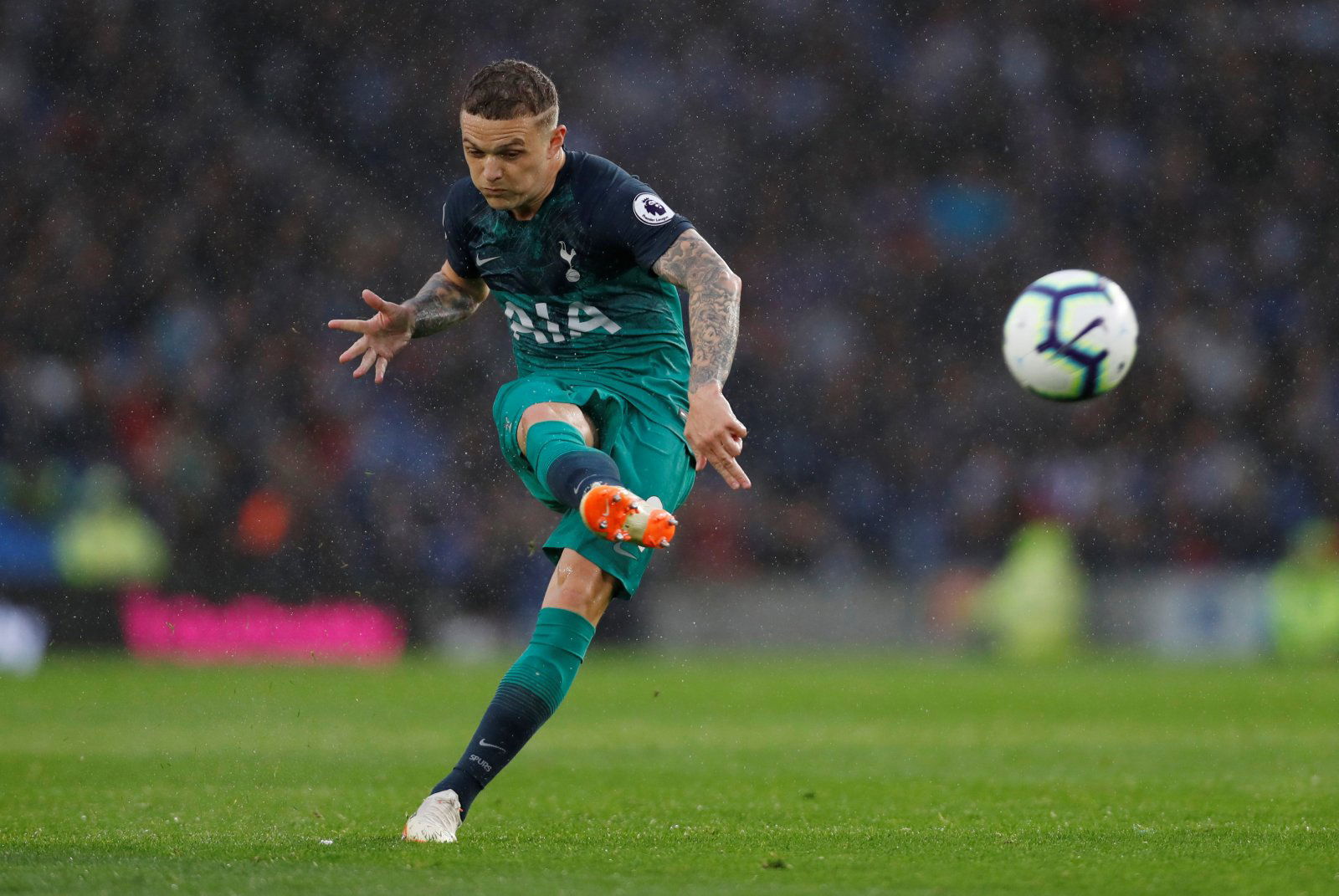 Tottenham were lucky enough to scrape a 3-2 win over Wolves earlier, even though they were cruising at 3-0 up after Harry Kane scored the club's 3rd on 61 minutes. After the game, football.london journalist, Alasdair Gold took to Twitter with his player ratings and the fans were quick to question Kieran Trippier's 6/10 rating.
Here are my Spurs player ratings. Tough one to mark that as so many players' performances dipped in the second half. https://t.co/pnrm9lYVAV

— Alasdair Gold (@AlasdairGold) November 3, 2018
Tottenham fans everywhere would have been having babies after Juan Foyth gave away the second penalty of the game, which Raul Jimenez converted to see Wolves make it 3-2 with just over ten minutes to play. The Lilywhites did hold on for all three points, but it would have been so much easier had Kieran Trippier been on his best form and hadn't been so quick to shoot himself and his teammates in the foot at Molineux.
For the first penalty that Foyth gave away, Trippier could have made it so much easier for the young Argentine as instead of taking the safe option and clearing his lines, England;s World Cup hero decided to try and slip the ball through Leo Bonatini's legs, leading to the Brazilian striker pinching the ball and feeding Jimenez, who won the penalty. Other than that, the ex-Burnley man looked shaky at the back and was just poor all-round as Wolves got so close to claiming a famous point.
You can read the Tottenham fans' responses to Gold's ratings here:
In my opinion Sissoko was positionally absolutely horrific, Trippier was 3/10 max, Foyth deserves more than 5.

— Chris Miller (@WindyCOYS) November 3, 2018
https://twitter.com/westsussexspurs/status/10588417846363176977
Tripps should be like 4 …. after WC really overhyped …. he is really good crosser but cant defend …. Foyth was really good whole game … first pen cause of Tripps trying to be Messi second cause of Wink´s lost possesion

— Michal Němeček (@8Nemis8) November 3, 2018
5 is incredibly harsh on Foyth. He was let down by Trippier who offered him very little support at any point in the game

— GT (@SpursGT92) November 3, 2018
Trippier 6? About 5 too generous. Awful.

— Ben Franks (@benfranksthfc) November 3, 2018
Alasdair. are you serious? This whole season you have been giving Trippier decent ratings even though he has been absolutely terrible. Trippier is an abomination of a defender

— Dottore Phil (@AwsPhil) November 3, 2018
Yes hard to mark. Trippier deserved a 3 over all but his cross for goal gives him a 4. Davies I'd give a 5 and Winks a 6, game mainly because passed him by in the last 20mins

— HotspurSam (@HotspurSam) November 3, 2018
Foyth had a decent game, hung out to dry by trippier. I wouldn't give trippier a 1/10. Cocky, sloppy and slow. I think that WC free kick has gone to his head

— MatthewB (@birdyperth) November 3, 2018
The Lilywhites have been quick to slate Trippier and won't let his shocking display go unnoticed.