Tottenham fans take to Twitter to call against Bale – Eriksen swap deal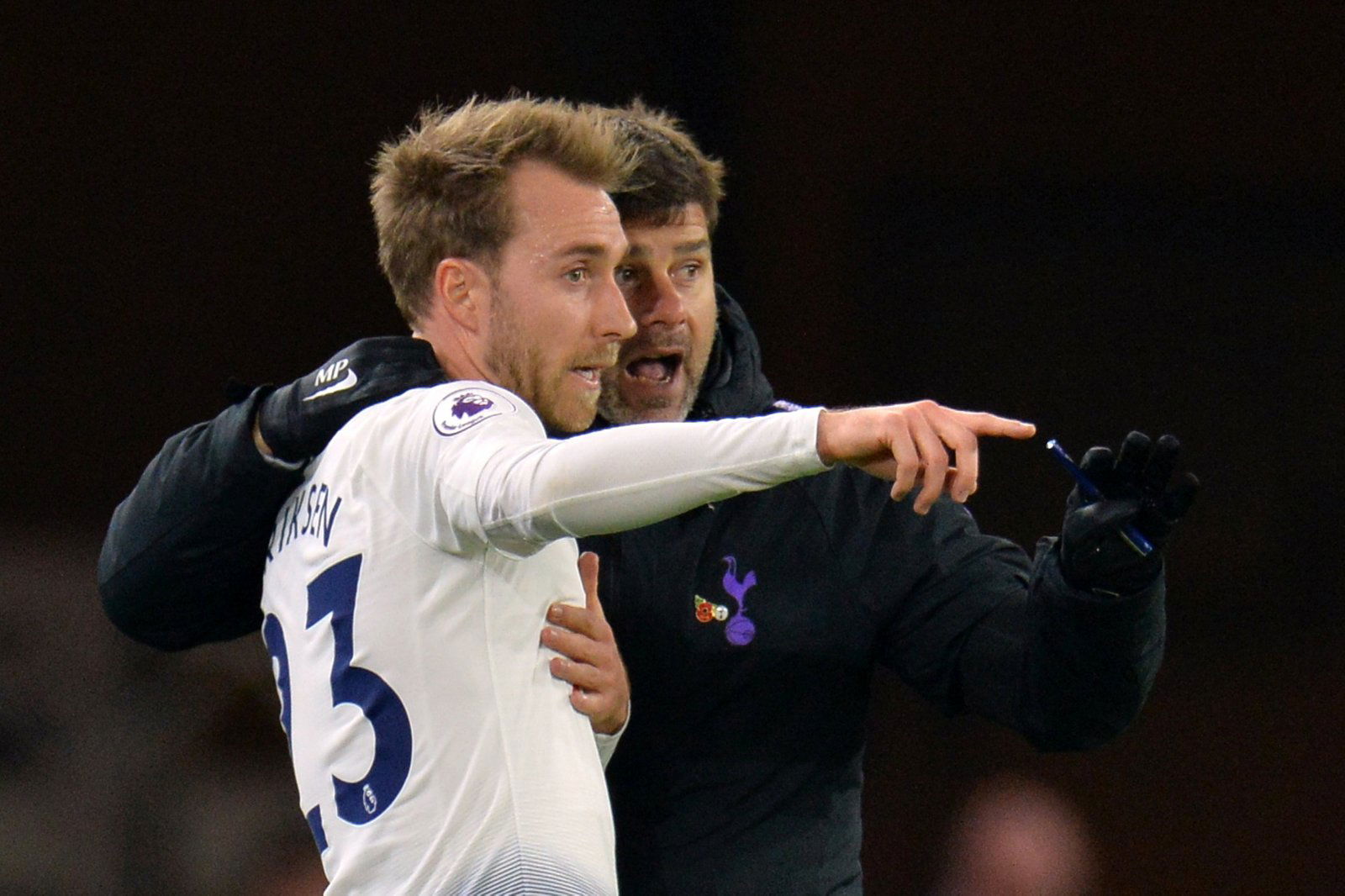 There is no hiding the fact that Christian Eriksen is a Real Madrid target. The Danish midfielder has been one of the best players in both the Premier League and the world for the last few seasons and interest from the best is inevitable. However, as Los Blancos consider how to lure him to Madrid, Marca claim a Gareth Bale loan deal is on the cards.
Real Madrid could include Gareth Bale in a part-exchange bid for #thfc maestro Christian Eriksen this summer. [Marca] pic.twitter.com/TFVw4F7MVL

— Hotspur Related (@HotspurRelated) February 21, 2019
The article claims that whilst Manchester United, Chelsea and Spurs are the clubs who hold an interest in Bale, Real Madrid are more interested in letting the Welshman leave for either of the two London clubs. At Chelsea, there's Eden Hazard whilst Tottenham have Eriksen, who are both players the Spanish giants want. Although Chelsea's recent transfer embargo may have given Tottenham the lead.
Whilst this all sounds peachy, the fans don't want to lose their Danish magician, even if it means bringing back one of White Hart Lane's greatest players of recent years. The Welshman's exit this summer is looking more and more likely seeing as he's lost his place in the Madrid squad to the 18-year-old Vinicius Junior, and Tottenham fans would love to welcome him back, but would never do so if it meant seeing the back of Eriksen.
You can read the Lilywhites' verdict on the touted part exchange deal here:
Love Bale but Eriksen is in form and plays whereas Bale is not in form and always injured and we would then still have to replace Eriksen because Bale is a winger and not a playmaker. Makes 0 sense for Spurs. Bale & Isco for Eriksen maybe.

— Aaron Pitters (@aaronpitters) February 21, 2019
sorry but the can keep him he is injury prone and now where near as good as he was

— Jake Beach (@jakebeach420) February 22, 2019
no way. Wouldn't take two of him for Eriksen

— Ian Reed (@lanceamazabody) February 21, 2019
How is this even a topic of conversation? It's not happening!

— Nick'Yid'George (@nickgeorge36) February 21, 2019
Want Bale, keep Eriksen!

— Jetwash Aviation Photos (@jetwash_photos) February 21, 2019
Love Bale, but please God Eriksen CANNOT go. Unless they're sending back Modric too, I want no part of this.

— Amy Prince (@m_ameliaprince) February 21, 2019
Love Bale but no thank you – Eriksen is ours

— Paul DeAngelis (@Paul_DeAngelis) February 21, 2019
No thanks. Too expensive and injury prone. We need our Danish Dynamite more than Bale

— Tore Holvik (@Truespurs78) February 21, 2019
Nope, Eriksen is way more important and in my eyes better than Bale, leave him in the past where he belongs.

— Tony Musolino (@amusolino71) February 21, 2019
Nah. I'd rather Eriksen

— Lauren Richier (@ldrichier) February 21, 2019
Tottenham fans are all pretty clear on where they stand on this deal and whilst they'd love to welcome Bale they won't do so if it means losing Eriksen.