Tottenham fans take to Twitter to call against Steven Bergwijn move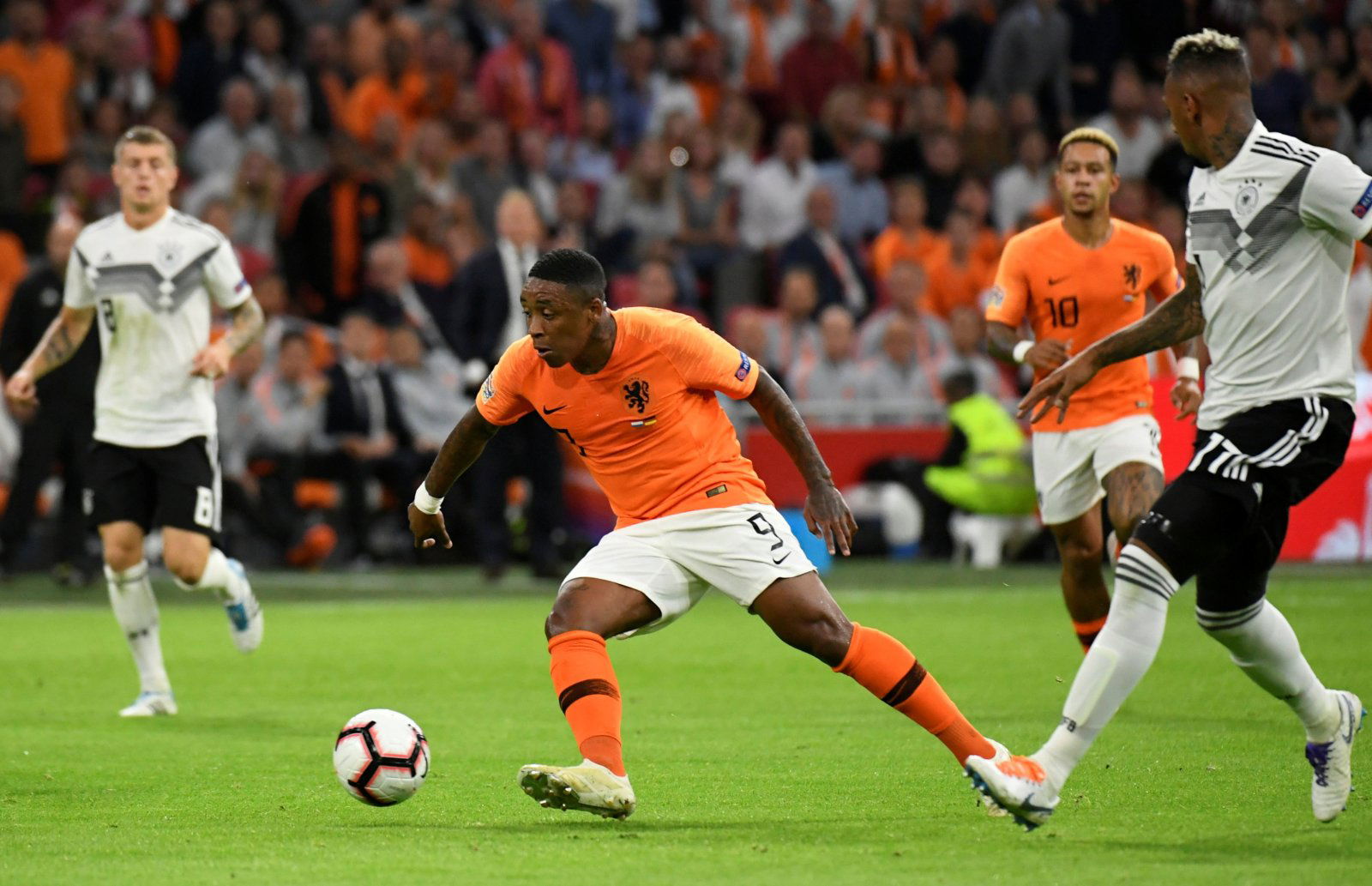 Mauricio Pochettino has been doing a stellar job in his role as the Tottenham boss, especially considering the fact he hasn't signed a player in over a year. That is surely set to change in the summer, yet the fans are desperate for their recruitment to be done right, and as a consequence of that are desperate to avoid moving for Steven Bergwijn.
#thfc are 'charmed' by Steven Bergwijn and have made the PSV winger a key transfer target for this summer. [De Telegraaf] pic.twitter.com/kS1vRuDGvu

— Hotspur Related (@HotspurRelated) March 11, 2019
The Dutch winger may look like a real prospect at the moment as he tears up the Eredivisie. However, when PSV faced Tottenham in the Champions League group stages he failed to make any kind of impact. It also doesn't help that the Lilywhites have already been stung when signing promising players from the Netherlands, as Vincent Janssen is still kicking around on their books after a sorry three years.
The report that has linked Bergwijn to Tottenham has also given the Lilywhites little hopes of actually being able to pull off the coup, even if they wanted to. The article from Dutch paper De Telegraaf claims that Liverpool, Manchester United, Borussia Dortmund, Inter Milan and Bayern Munich are all keen on the player as well as Spurs, so it's just as well that the supporters are prepared to give this one a miss.
With that in mind, you can read what the Lilywhites have had to say on the Bergwijn rumours here:
FFS we don't need more wingers, 2x DM 2x Full backs much more urgent

— AaronMP (@aaronmpitts) March 11, 2019
Along with the other 15 wingers being touted?

— Dan Mood (@danm72) 11 March 2019
Hell no!!!

— The Foyth (@thabomariri) March 11, 2019
NO!

— M (@spursy_chirpy) March 11, 2019
Average talent. Better talents in the Championship

— Dottore Phil (@AwsPhil) March 11, 2019
Another Nicolas Nkoudou

— B R I A N (@Brianhotspur23) March 11, 2019
Why are we trying to sign a winger ? Are we gonna sell Lucas and Lamela ? We should focus on fullbacks

— Patrick Souza (@PatrickRSouza) March 11, 2019
why can't we just look for a midfielder ffs

— sell trippier (@red_fly10) March 11, 2019
The Lilywhites are adamant that they don't want, or need, Bergwijn and are desperate to make sure that they spend their money sensibly when the summer comes around.