Tottenham fans take to Twitter to call for a Lucas Moura masterclass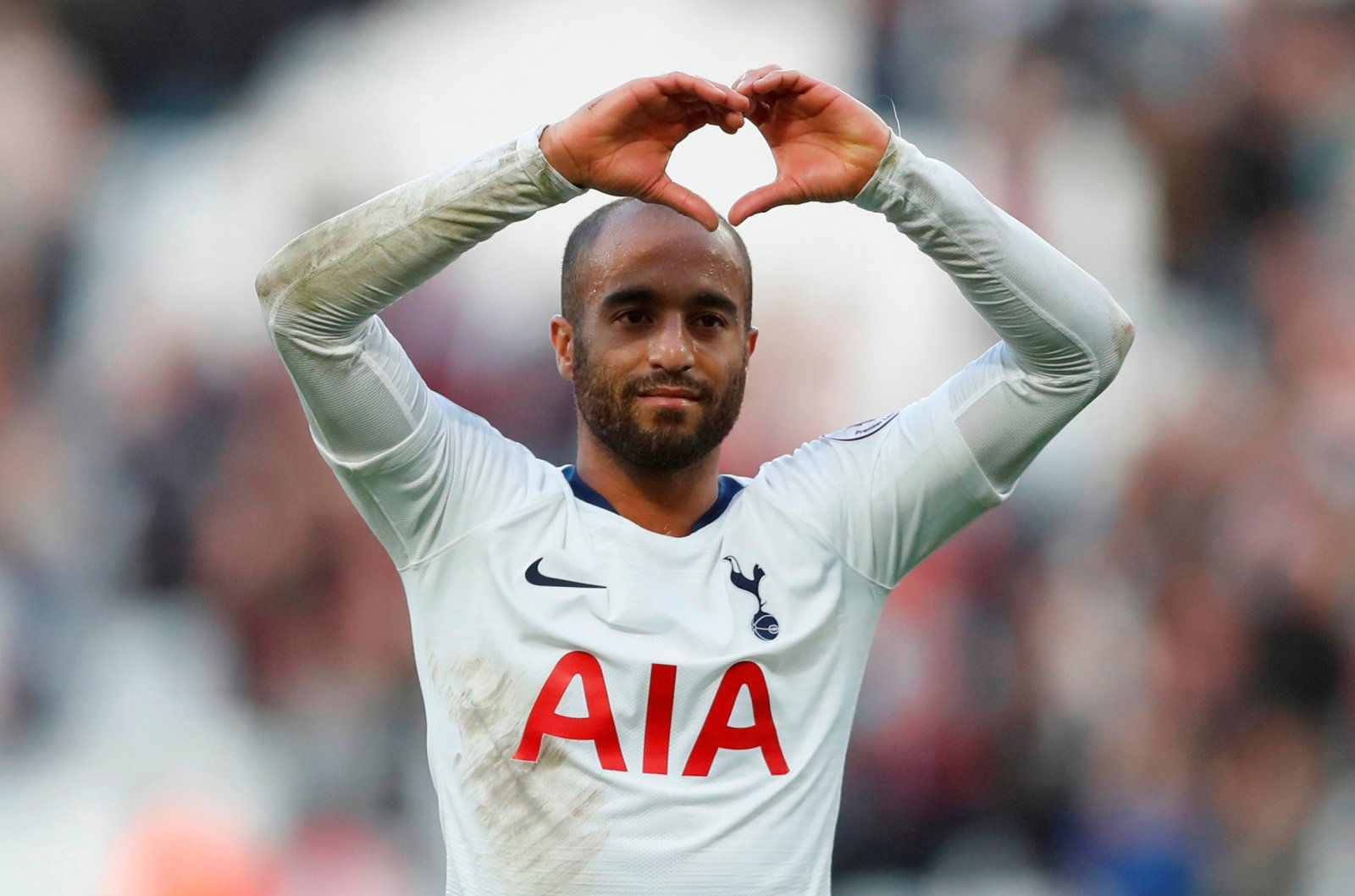 Tottenham fans all over will be gearing up for their huge Carabao Cup second-leg clash against Chelsea tonight, where they'll be travelling to Stamford Bridge with a slender 1-0 lead from the first-leg at Wembley. The Lilywhites are thin on the ground in terms of attacking options, but with Lucas Moura back they're calling for the Brazilian to shine.
Very happy to be back! #COYS https://t.co/x5tqrcjCr9

— Lucas Moura (@LucasMoura7) January 23, 2019
Lucas Moura knows a thing or two about ripping apart a top six side away from home, and Manchester United fans will still have flashbacks when they see the Brazilian of when he tore them to shreds at Old Trafford last August. On his day, Lucas can turn even the best defensive sides inside out, and that's exactly what the Tottenham fans want to see from the Brazilian attacker tonight.
Mauricio Pochettino would have been left in the lurch if Lucas had not been back. Harry Kane, Heung-Min Son and Dele Alli are all out of this one, so it will be down to the speedster Lucas Moura and creator Christian Eriksen to get the Lilywhites through to, ironically, Wembley for their first cup final since 2015, where they lost to Chelsea in the same competitions.
You can read the Lilywhites' messages for Lucas Moura here:
Make that Final Lucas! Make history! #COYS

— Spiggy (@SpiggyTope) January 23, 2019
Good man. Score tomorrow night at the Bridge and get us into another Cup Final. #COYS

— Mark O'Neill (@MarkCF83THFC) January 23, 2019
Another Manchester united performance needed tonight lucas

— Lee Grimbo (@LGrimbo) January 24, 2019
So are we Lucas! Go rip them apart tonight

— Mark Murphy (@footballmurph) January 24, 2019
Score today please

— Eyvind (@Kingsservant82) 24 January 2019
Hat trick against the blues tomorrow pls ?

— Lewis (@zCazzys) 23 January 2019
Big performance needed tomorrow, Lucas. Best of luck. #COYS

— Callum (@Cal_1882THFC) January 23, 2019
Run Chelsea ragged tomoz #COYS

— Pikey87 (@Dier_Eric15) January 23, 2019
The Lilywhites have high hopes of overcoming Chelsea tonight, and Lucas will be key to that happening now that he's back in contention.