Tottenham fans take to Twitter to call for coy Martial swoop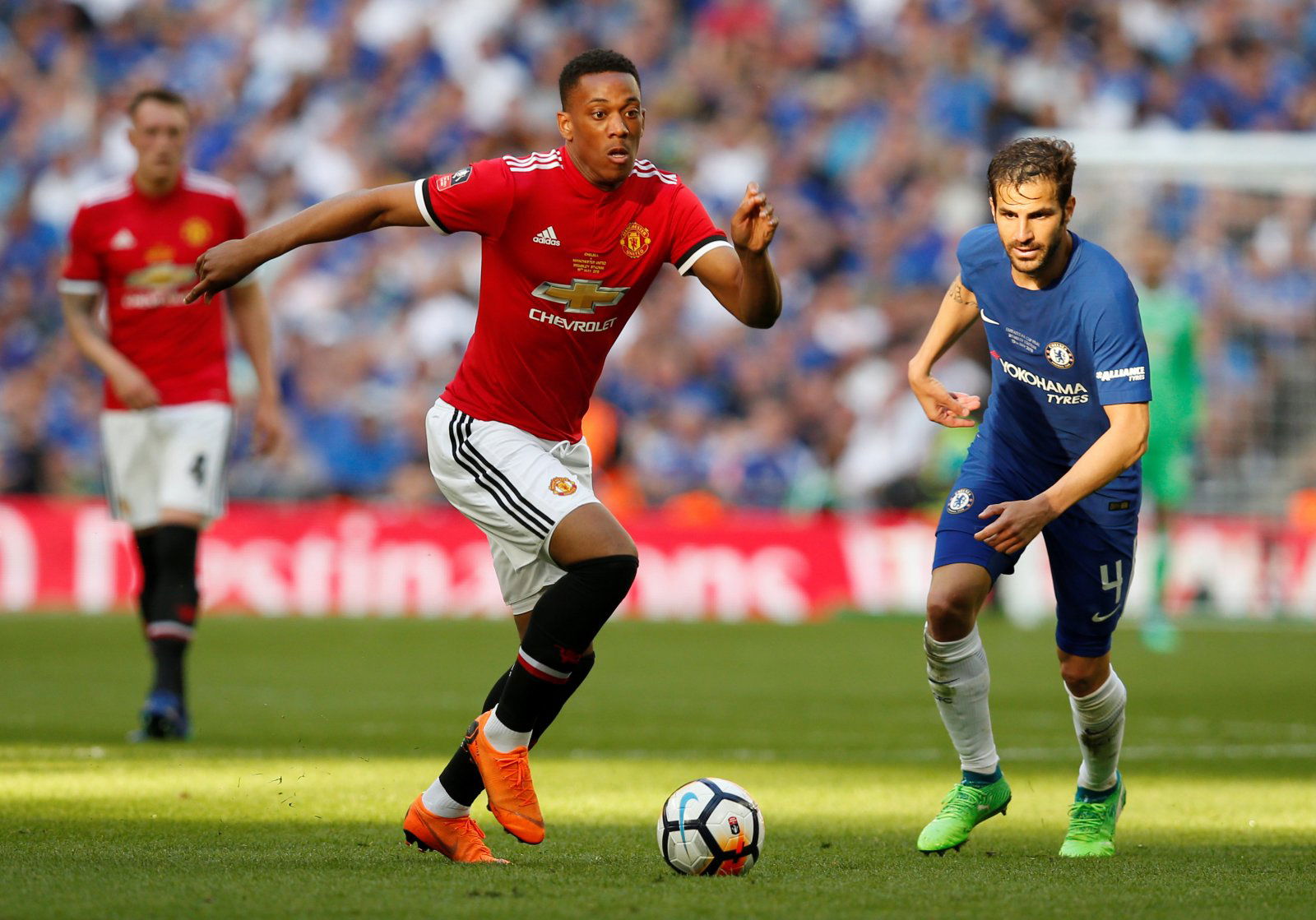 Anthony Martial is an infuriating player. The Frenchman has so much promise and is full of talent, but his awful attitude has held him back. Now, it's being reported by The Sun, that after failing to make an appearance for Manchester United since their 4-0 Everton drumming Ole Gunnar Solskjaer is ready to let the player leave Old Trafford this summer.
[@SunSport] understand Man Utd are now ready to listen to offers for Tottenham Hotspur target Anthony Martial.

Solskjaer is ready to boot Anthony Martial out of Old Trafford due to his bad attitude in training with the player not expected to play for the club again.#THFC #COYS pic.twitter.com/QvxAyi0Bt1

— Ricky Sacks (@RickSpur) 7 May 2019
This is where Tottenham Hotspur come in. The Frenchman is a long-term target of the Lilywhites and Mauricio Pochettino made an effort to sign him last summer, trying to force the ex-Monaco man as a makeweight into a deal that would have taken Toby Alderweireld to Old Trafford. However, nothing came of that and both Martial and Alderweireld stayed put.
This summer things could be very different, though. The versatile forward may have only just signed a new contract at Old Trafford back in January, a contract tying him to Old Trafford until 2024, but Solskjaer is apparently angry at the player for his poor attitude in training. At the age of just 23-years-old Martial can still have a big future, and with 48 goals in 173 games for the Manchester club, the talent is there, Spurs fans just need Pochettino to try and unlock it.
You can read the Lilywhites' verdict on the Martial rumours here:
Now this is a player id take in a heart beat. Poch would turn him into a great player

— Adam Neville (@N3V1985) May 7, 2019
This has a Levy transfer written all over it. Could be huge value here for Tottenham. He's exactly the type of player we need. Like Son, can play on the wing or alone at 9. No need for a Kane backup. Can play on the counter with pace. Cheeky 30 mil bid

— Tommy Corona Jr. (@OFFICIAL_TSCJR) May 7, 2019
Being a spurs fan is torture. We are constantly linked with loads of young, amazing players and you get your hopes up thinking how immense they would be in your team. Then you remember that you don't actually sign anyone

— Kingardium Levyosa (@Doyleyyy) 7 May 2019
I have always wanted this boy at spurs. Think Mauricio can return him back to his Monaco days.

— Tawang Dalton (@talenttawang) May 7, 2019
— Net Spend Champions (@Slums42) 7 May 2019
yes please!

— TdotHutch (@Hutchdiggi) 7 May 2019
Oh good – Poch loves players with that kinda attitude. He'll thrive at Spurs

— Tony (@MoPoHotspur) 7 May 2019
Will be good one

— ميهاف (@mehaf__11) May 7, 2019
An ideal signing, won't happen tho

— Mark Toleman (@marktoleman) May 7, 2019
The Lilywhites all seem pretty keen on swooping for Martial and Pochettino will be eager to take the troublesome Frenchman off of Solskjaer's hands in the summer.