Tottenham fans take to Twitter to give their verdict on Kepa debacle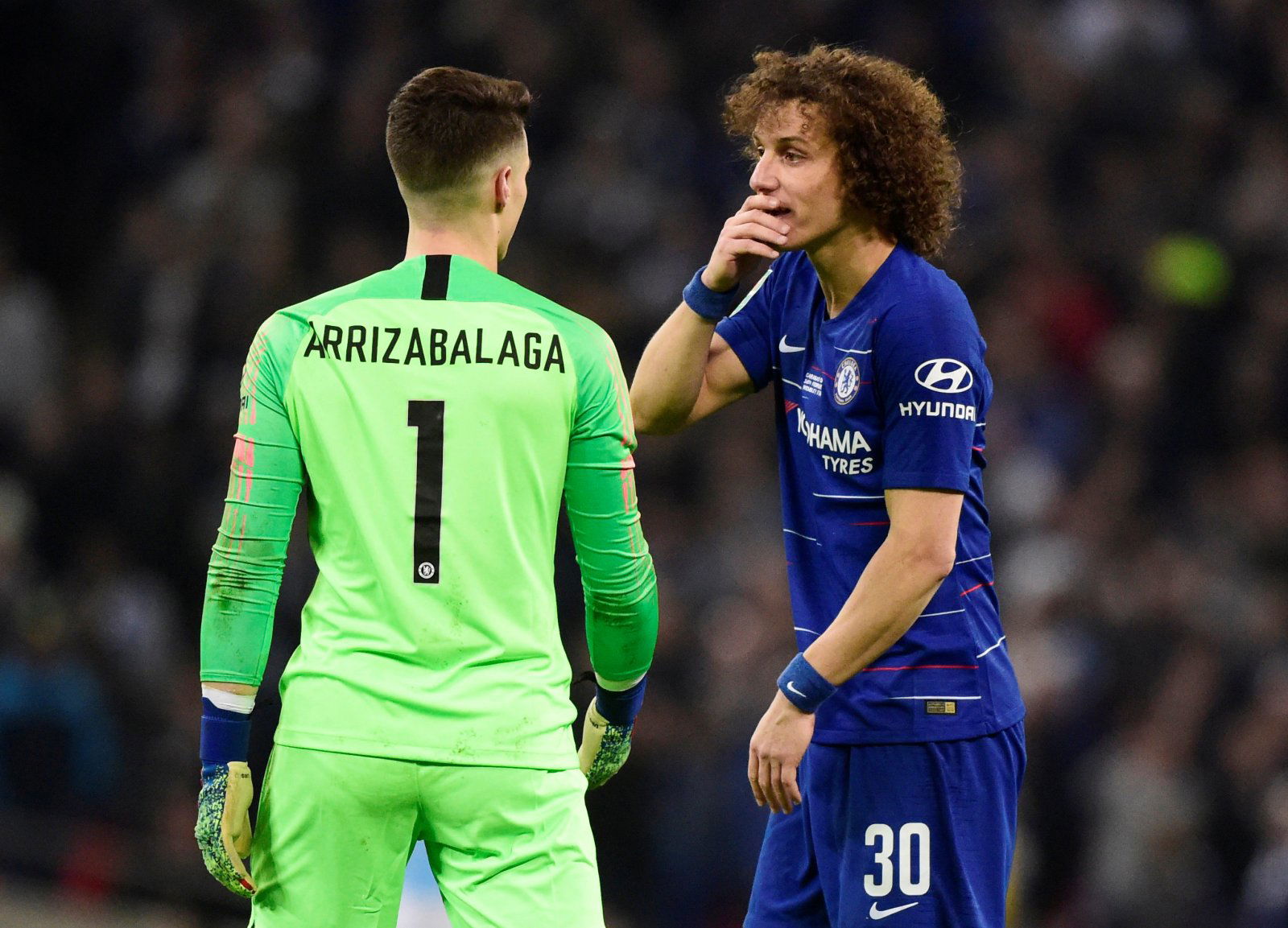 Tottenham Hotspur fans, along with almost every other set of fans in the country, were left bewildered on Sunday when they saw the Maurizio Sarri – Kepa Arrizabalaga situation unfold. With the Lilywhites facing the Blues tonight, the outcome was always going to interest them and they've now been reacting to a Times article claiming he's set to start.
[@TimesSport] now understands Maurizio Sarri has resolves his differences with Chelsea shot-stopper Kepa Arrizabalaga.

The Spaniard therefore is now set to start between the sticks against Tottenham Hotspur on Wednesday evening in the crucial Premier League clash.#THFC #COYS pic.twitter.com/q7fc7KUHqo

— Ricky Sacks (@RickSpur) 26 February 2019
It seems like this kind of incident can only happen at Chelsea given the lack of power that manager's hold when they go into Stamford Bridge. However, it is still a ridiculous situation that the Blues find themselves dealing with. During one of Sarri's most important games as the Chelsea boss in what was a brilliant opportunity to win his first ever trophy, one act of defiance humiliated him more than defeat.
Now, though, the game is behind them and nothing can be done to change that, so the reaction from the Italian is crucial. The Times, though, report that Kepa has been fined one week's wages and will keep his place in the side as they welcome Tottenham later today, a pathetic punishment as far as the Tottenham fans are concerned. Sarri and the club have been labelled as spineless and pathetic as far as the Lilywhites are concerned and they have fears that the Spaniard is set to react with the game of his life.
You can read the Lilywhites' thoughts on the outcome of the Kepa debacle here:
Zero credibility for manager or club.

— Jill Lewis (@jilllewis33) February 26, 2019
Keppa is definitely bigger than the club.Appalling from Chelsea.Those scenes were horrible.

— Juliet Lubega (@ucragirl) February 26, 2019
He's going to have the best performance of his life isn't he

— Chris Haines (@ChrisHainestuns) 26 February 2019
As expected, an utterly pathetic response from Chelsea

— David Carter (@Dorset_Yid) February 26, 2019
MOTM performance incoming?

— Ivan Boltyshev (@boltyshevi) February 26, 2019
Yeah, they were always going to let a dead man walking sack a £70m player………………

— Steve Rutter (@steverutter8) February 26, 2019
Tottenham fans are fuming to hear that Kepa will start against them tomorrow and are fearing the worst that he'll be the star of the show for the clash.