Tottenham fans take to Twitter to question Eric Dier after latest health scare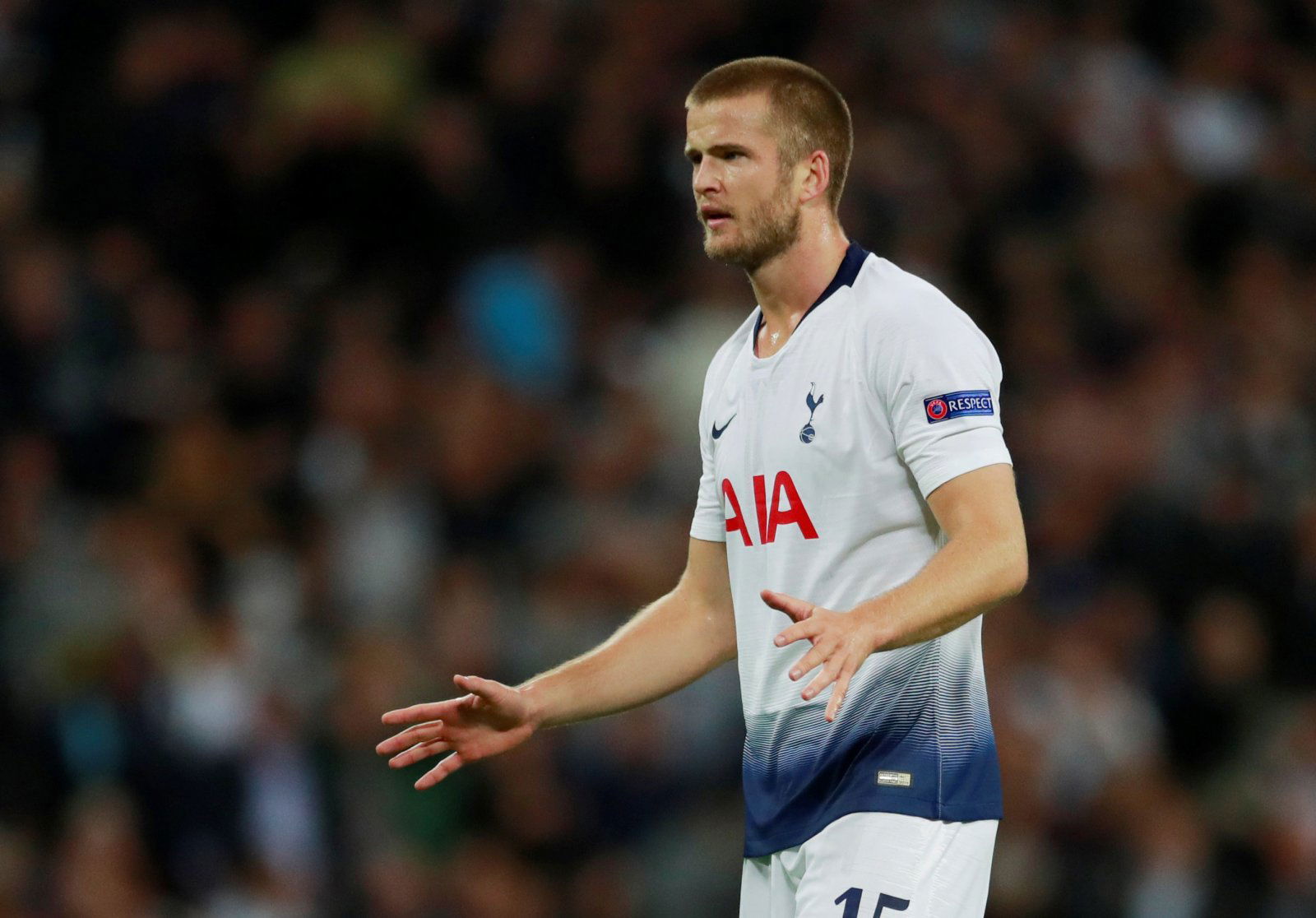 Tottenham fans have been becoming more and more aware of the lack of availability from Eric Dier recently. The English midfielder has been a staple of their side under Mauricio Pochettino with his versatility and defensive nouse making him a key player, yet over the last few months constant illnesses and viruses have kept him out of the squad.
TEAM NEWS:

@dele_official (hamstring) – continuing with onfield rehab and progressing well.

@ericdier (tonsillitis) – remains unavailable. pic.twitter.com/9Btw2O0ejA

— Tottenham Hotspur (@SpursOfficial) 26 February 2019
After missing the Christmas period with appendicitis and having an earlier absence with a virus, the midfielder has now been hit with yet another health problem as he looks set to miss the Chelsea clash tonight and possibly the Arsenal game on Saturday with tonsilitis. It's far from ideal to be without such a key player, and the Lilywhites are starting to question the midfielder for his constant issues.
Being without Dier so often this season and having sold Mousa Dembele to China has left Mauricio Pochettino relying greatly on Harry Winks and Moussa Sissoko, although for games like Chelsea and Arsenal the added defensive emphasis that Dier brings would be welcomed with open arms. As it stands, though, the 25-year-old looks set to miss another chunk of games, and the fans will hope this is his last health scare of the season.
You can read the Lilywhites' verdict on Dier's health issues here:
Poor Eric with his Appendicitis and Tonsillitis

— Special K (@Spurs_SpecialK) February 26, 2019
Someone give Dier some Tropicana

— Ryan (@ryangoIdy8) 26 February 2019
Pretty sure diers missed more games due to illness than too injuries itself

— Toby Firth (@tottenhammad123) February 26, 2019
Can you make sure poor @ericdier has had all his vaccinations please. Measles, mumps & rubella included. Also chicken pox if he's not had it & shingles if he has. Lad needs his immunity building up!

— Spurs Witch (@FKettle_Witch) 26 February 2019
Tottenham Hotspurs 2018-2019 season, the season of random diseases hurting our players

— ZGold26 (@Gold26Z) February 26, 2019
Did Eric get vaxxed whe he was young???

— tastypickles (@TheTastyPickles) February 26, 2019
Is Eric actually alright, he's been out of the squad with some sort of illness virtually every week.

— Ricky Thomas (@Napbac22) February 26, 2019
One thing after another for Dier

— Alex Benson-Wilson (@alexbw11) February 26, 2019
Dier isn't having much luck these days.

— Zeus (@superspurs34) February 26, 2019
The Lilywhites haven't let Dier's constant health issues go unnoticed and will hope he can recover in time for their Champions League second leg tie with Borussia Dortmund next Tuesday.