Tottenham fans took to Twitter to marvel at incredible Moussa Sissoko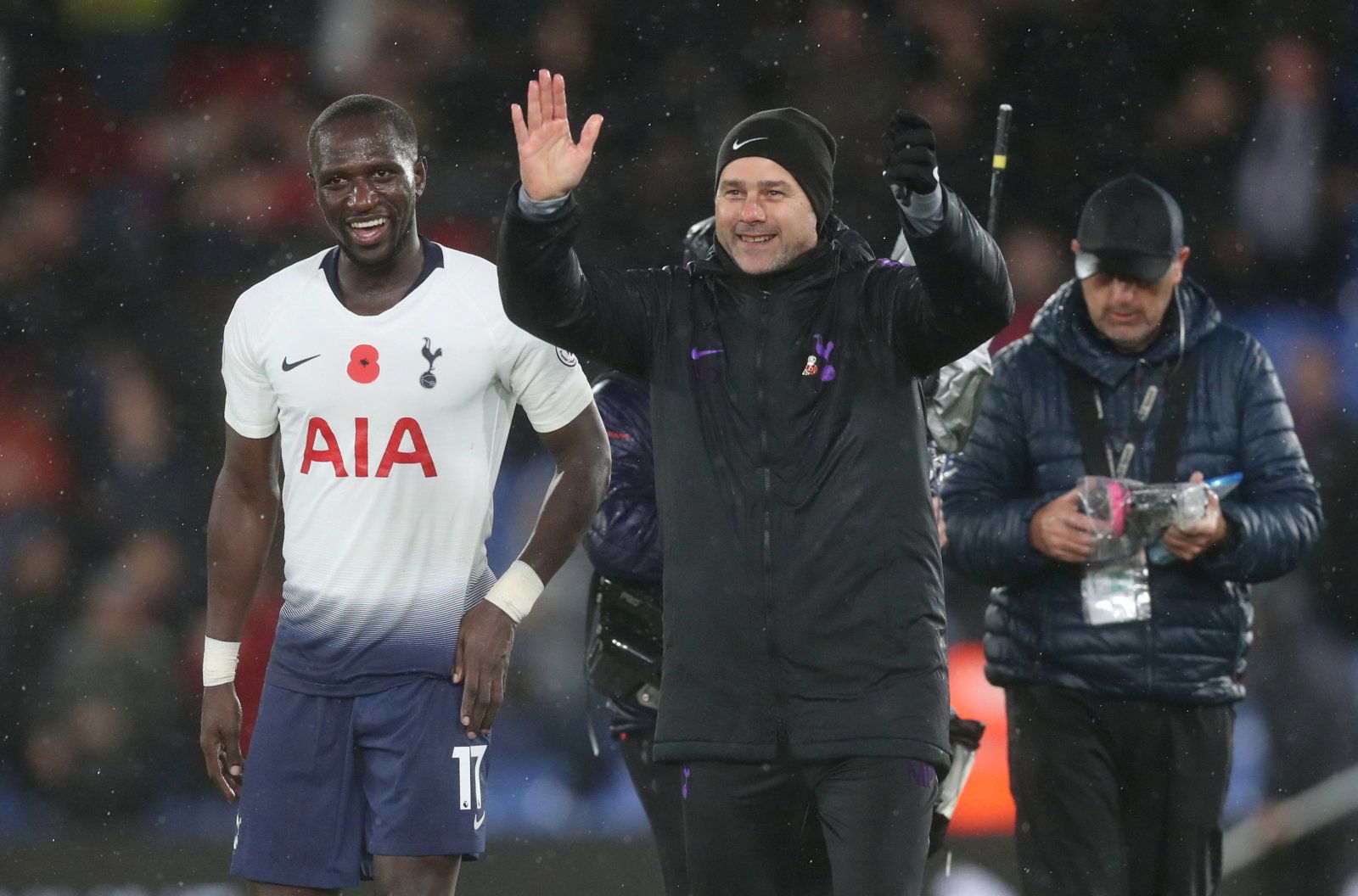 Everyone loves an underdog and Tottenham Hotspur are so often looked at as just that. One man who's doing his utmost to shake that tag and prove that his side is one of the best is the reformed Moussa Sissoko. After two years of dross with his confidence in tatters, the Frenchman is now living up his £30 million fee and was superb again yesterday.
Qualification : DONE #UCL #COYS #MS17 pic.twitter.com/LLiKemqIaE

— Moussa Sissoko (@MoussaSissoko) 5 March 2019
Creativity isn't one of the traits that the Lilywhites would have attributed to their French flop back in August, but then again no one is calling the ex-Newcastle man a flop anymore either. Sissoko is like a man reborn under Mauricio Pochettino this season, and whilst no one likes a cliche, he really has been like a new signing during a campaign where Spurs have failed to make a single purchase.
The 29-year-old was once again one of the best midfielders on the pitch yesterday and his relentless running and ability to carry the ball through the lines in midfield gave the Lilywhites much-needed respite inbetween relentless bombardment from Lucien Favre's side. He also proved to be worth his salt in defence too, winning all three of his attempted tackles, but the champagne moment for the Frenchman was hands down his assist for Harry Kane's goal, killing off any hopes of a comeback.
You can see what the Lilywhites had to say about Sissoko's masterclass here:
Well played Moussa, you was an absolute beast in the centre of the midfield.

Despite the outstanding individual performances we have seen this season from Jan and Sonny, honestly think you deserve to win our 'Player Of The Season' for the way you have turned your career around.

— Ricky Sacks (@RickSpur) 5 March 2019
Moussa that assist was class. So glad you're at Spurs.

— Toby Benjamin (@Toby_J_Benjamin) March 5, 2019
man of the match again @MoussaSissoko keep the hard work up

— Mr Spurs (@MrSpurs90) March 5, 2019
Immense performance Moussa – again – you have so come to the fore as a major team player – massive respect for your resilience in getting your head down when times were hard. You are now a key component to this team. COYS!!! @SpursOfficial @1MickyHazard

— Herr Mott (@SteveMottau1) 5 March 2019
You were immense. Huge credit to your character. #COYS

— Keith H. (@THFCSparky) 5 March 2019
Superb Moussa! £30 million bargain! #COYS

— Harry Hotspur (@HarryHotspurWHL) 5 March 2019
Moussa you were once again brilliant. Your performances this year have been stunning. When your namesake left, I was worried. You have stepped into his very big shoes. Thank you.

— Jonathan Meth (@jonathanmeth) March 5, 2019
Player of the season for me. You've been consistent all season. You, Hugo and Jan were top quality tonight. Well done Moussa. #COYS

— DeltaWhiskeyCharlie (@DWC182041) March 5, 2019
Great performance today, you're getting better and better each game

— James (@jh1987a) 5 March 2019
Sissoko's rise from the ashes is something that has given the Lilywhites endless hope this season and with five games between the Lilywhites and the Champions League trophy the performances from the Frenchman will have to keep getting better and better.