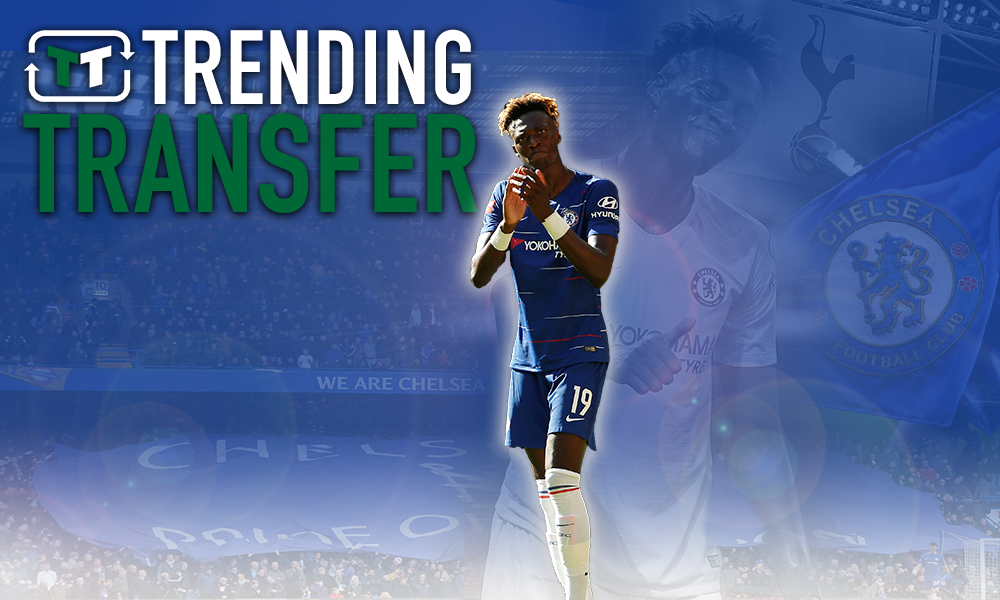 Mauricio Pochettino likely was not happy that his Tottenham side failed to recruit throughout the Tottenham transfer window. After a mixed campaign last time out, it was pretty clear that Spurs needed improvement, yet Daniel Levy did not supply it. However, it appears as though that wasn't through a lack of trying.
According to Goal, Tottenham failed in a deadline day move for Chelsea forward Tammy Abraham, with the Lilywhites apparently offering £25 million for the young forward's services.
Abraham enjoyed an incredible first season in the professional English pyramid, scoring over 20 goals for Bristol City, but a loan to Swansea City lasts season was markedly less successful.
Nonetheless, Pochettino clearly views him as a player with tremendous talent, and there is no telling just how influential it would be to spend time learning from and working with Harry Kane.
Tottenham fans have been reacting to the news online, and it's fair to say that many are being the idea of a deal. Indeed, these fans would love to see him at the club, with a January move perhaps on their minds. Granted, it won't ever be easy to get him away from Chelsea, but they are hopeful regardless.
Take a look at what a collection of Spurs fans have said below…
Would have been a good signing had we pulled it off. #coys https://t.co/mBYlRnyBTJ

— The Spurs Compendium (@SpursCompendium) August 24, 2018
I'd be absolutely all over this. Such a fan of Tammy Abraham. Hopefully Spurs can take a run at this again next summer. Perfect backup for Kane.

Thought – Imagine swapping Sissoko for Loftus-Cheek and Llorente for Abraham. Erm yes please! #THFC #COYS https://t.co/43kJYDMHQa

— Jonny Evans (@JontyEvans) August 24, 2018
Would have loved this signing! Snatching a talented young player from the rentboys who imo would be the perfect player to play alongside Kane or deputise for him. Shame.

— Nathan Stannard (@NathanStannard) August 23, 2018
Sounds godd

— Bobbis (@Bobbe1982) August 23, 2018
Instead he'll kick his heels not getting game time. Problem with English football right there

— Matt Walters (@mattwalters28) August 23, 2018
RLC and Tammy Abraham would be in the first team squad at Spurs.. especially RLC #thfc #cfc

— Tanui (@TanuiTHFC) August 23, 2018
Tottenham with a sneaky 25m bid for Abraham

— Zero Facts Podcast (@ZeroFactsPod) August 24, 2018
Chelsea fans – thoughts?
Let us know below!