Tottenham Hotspur: Eccleshare discusses whether Mourinho was responsible for Palace draw
In comments made on a recent discussion on The Athletic, Tottenham Hotspur correspondent Charlie Eccleshare discussed whether Jose Mourinho's style of play could have been the reason behind the club's recent draw with Crystal Palace.
Having been on a rather remarkable run of form in the Premier League prior to the Palace fixture, which had seen Spurs win seven and draw three of their last 10 league fixtures, it appeared as if Mourinho's side would have no problem sweeping aside a Palace side who had lost three of their last five league games.
However, thanks in large part to the goalkeeping heroics of Vicente Guaita, Tottenham only managed to leave south London with a single point, as the Harry Kane's first-half finish was ruled out by Jeff Schlupp's 81st-minute equaliser, with the game ending 1-1.
And, in reaction to the draw, one Tottenham fan took to a discussion on The Athletic to ask Eccleshare whether he felt that Mourinho's negative tactical setup could have been the reason for the club's failure to defeat Roy Hodgson's team, to which the journalist replied:
"I feel a bit conflicted. I don't want to be too reactionary as ultimately it's not a terrible result and Guaita had a really good game. But [it] does feel a bit self-inflicted and like an opportunity missed. I know it's a cop-out but we might need a bigger sample size before making definitive judgments. It's hard to believe but we're only 12 games into this season."
Do you think Mourinho was to blame for Spurs' draw with Palace?
Yes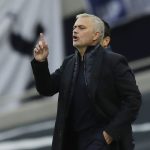 No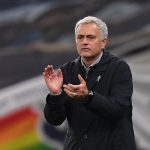 Transfer Tavern Take
From Eccleshare's comments, it would appear that the journalist does think that the result was somewhat brought on by the way Spurs set up to play in the game, although he does credit Guaita's remarkable performance as a reason for the draw.
And, as mentioned earlier, on another day, with the Palace goalkeeper in not sich a rich vein of form, Tottenham could have comfortably won the fixture. So, in our opinion, Spurs fans should not be overly worried about the way Mourinho has their side playing as, after all, they are still top of the league.