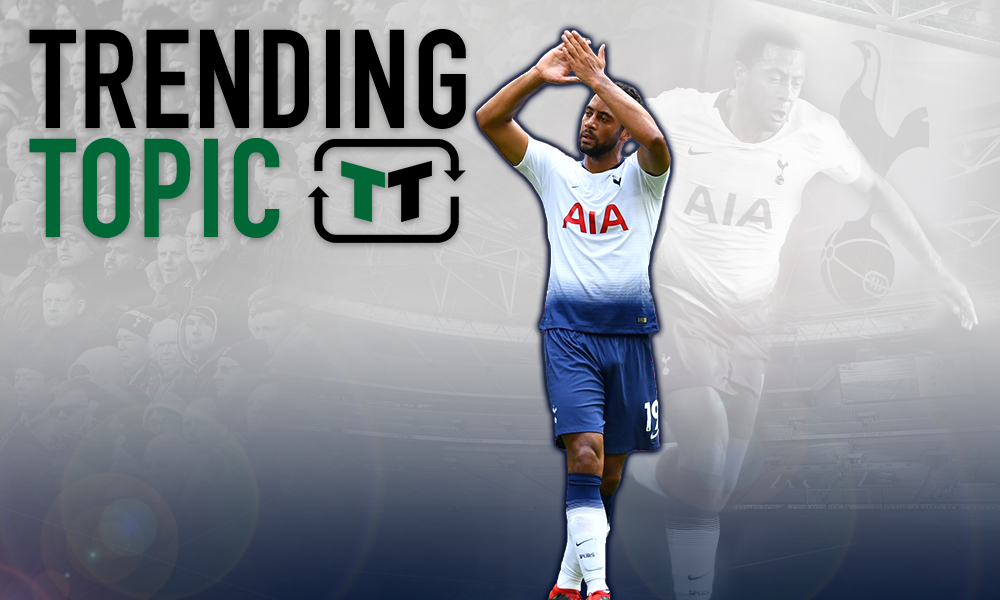 The future of Tottenham ace Mousa Dembele is the talk of the town at the moment, and with good reason. The Belgian, according to the Sun, could move to China with Beijing Guoan in January, who ideally want to bring him in during the winter window so he's at the club ahead of the start of their new season. Tottenham could be open to selling him, given his reluctance to signing fresh terms.
The Chinese Super League is now home to many former European stars, with the likes of Hulk and Ramires all plying their trade in the quickly emerging division.
If their interest is genuine, it's pretty clear that Tottenham have a huge decision to make. Deciding to sell or keep a player of any level is always going to be a big topic of debate, but that's particularly true for a player of Dembele's quality. The Belgian – who is rated at £16.2 million by Transfer Markt – has been a regular at Spurs over the last few years, and despite his mixed recent form, he retains an important role in the squad.
We recently made the case that it might be time for the club to sell him, citing his poor recent form, age and impending contract expiry, but there is also scope to argue the opposite angle.
Indeed, you could argue that selling Dembele would be a huge mistake from Tottenham – regardless of the possible negative consequences.
Dembele, who according to a report from the Telegraph earlier this year earns in the region of £80,000-per-week at Tottenham, though perhaps not the most high-profile name at the club, remains as crucial as ever for Mauricio Pochettino. He's featured in every game so far this season, and he has been a regular every year since he arrived.
Granted, he's 31-years-old, and at present Tottenham are running the risk of losing him on a free – but surely that is a risk worth taking? Picture this: it's March, Tottenham are second in the Premier League and are facing Liverpool in a crunch clash to decide who could take the lead. Mauricio Pochettino needs someone he can rely on, someone that can provide strength and quality through the midfield. Who does he turn to? Surely there is nobody better than Mousa Dembele? He's been the main man in the midfield at Tottenham for years now, and whilst his form has been mixed at best over the last few weeks, he's always able to turn it on when it really matters. He's the sort of player that could genuinely be the difference for Tottenham
Furthermore, whilst you can point towards the start of the season as motivation for slamming his current level of form, you can just as easily look back to last season as a means of arguing the opposite.  With nearly 1500 passes last season, 92.2% of which were accurate, there is no doubting that the Belgian was the heartbeat of the team when he played.  This is only further reinforced by the 68 successful dribbles that he achieved – nearly 2 and a half per appearance – whilst his 18 key passes indicate that he made a significant impact going forward despite a lack of goals or assists.
An offer of up to £10 million could be made for Dembele's services in January, and whilst Tottenham won't want to lose out on that, at the same time, that's not enough money for the club to be overly concerned about the prospect of losing. Dembele is never going to fetch a huge fee, and so worst case Tottenham lose out on a few million. On the flip side, if they hang on to him and prove that they rely on him, perhaps even a new deal could be signed.
Selling Dembele seems obvious. He's old, he's out of form, and there is interest in him. However, the Belgian still has plenty in the tank, and for Tottenham, the reality is that letting him go would offer very few advantages.
Tottenham fans – thoughts?
Let us know below!