Tottenham should keep Kieran Trippier for another season at least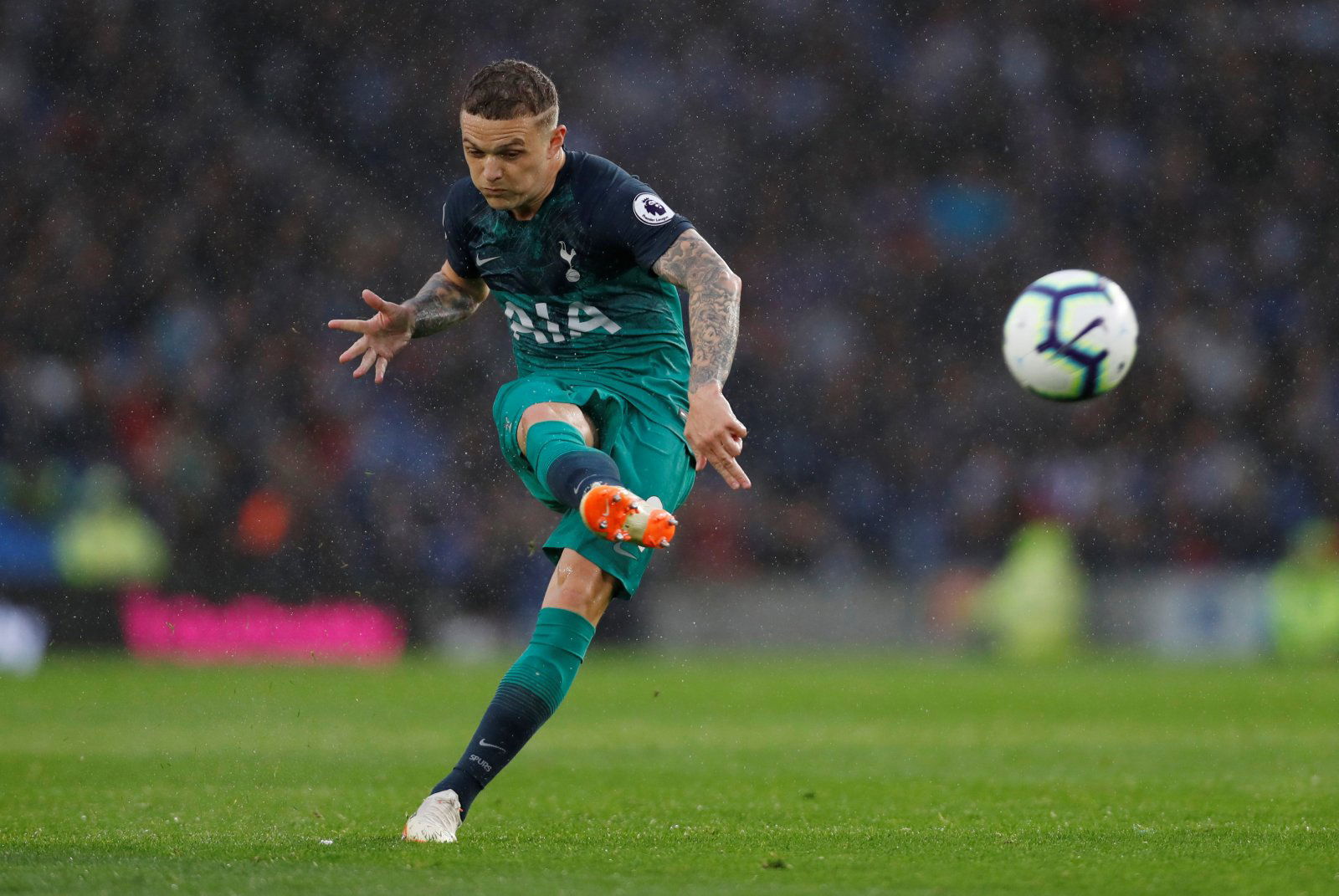 Kieran Trippier's future at Tottenham Hotspur has been thrown into serious doubt in recent weeks after what can only be described as a nightmare season for the England international.
Football Insider have recently claimed that Mauricio Pochettino is ready to offload the experienced right-back in the summer, with Daniel Levy wanting to raise around £50million for a potential sale.
Whilst that money (should they be able to get an offer of that amount for him) would come in handy for other additions that need to be made, Tottenham should actually consider keeping Trippier in north London for at least another season.
A player of the £31.5m-rated (Transfermarkt) star's quality does not simply go away overnight and when looking at what has happened to the 28-year-old this season, there are some reasons that make it abundantly clear that his dip in form is all his own fault.
Firstly, Trippier has had to deal with injuries and poor fitness. He picked up some of those problems during his time with the England side in an impressive World Cup campaign and was thrown back into the squad without much of a pre-season.
He might have only played 34 games across all competitions so far this season, however, they have been fixtures that have required him to be at his very best, which is extremely draining both mentally and physically.

Secondly, he is hugely experienced and that quality is not quite readily available in the current Spurs squad. Should Tottenham fail to sign someone to replace him (provided someone actually pays £50m for him), are Juan Foyth and Serge Aurier worthy of his place in the team, or is Kyle Walker-Peters ready to make the transition to the first-team on a regular basis? It would be hard to suggest any of those are the right solution.
The Argentine is not a natural on the right-hand side of the defence and may need to time to adjust to a new way of playing, whilst the Ivorian comes with his own issues in terms of reliability. Walker-Peters looks promising, however, he is just that at the moment. He is far from ready to be involved in a team challenging for silverware on a consistent basis.
If Trippier can get back to his very best, Tottenham will have an excellent attacking threat down the right-hand side as his crossing ability is exceptional, whilst he is also very good from dead-ball situations.
What's not to say a well-earned rest in the summer will help the 28-year-old rediscover his form and help him to get back to his very best? The talent and ability is certainly there and that should make Spurs think twice about potentially making a mistake that they may come to regret further down the line.
Tottenham fans, what do you think? Should the club keep or sell Trippier in the summer? Join in with the discussion below by sharing your thoughts with us.