Fans react to Tottenham supporter's Mauricio Pochettino criticism
Several fans have been reacting to a claim made about Mauricio Pochettino by a Tottenham supporter.
The north London club won their game earlier today, a tightly-contested fixture away at Aston Villa that saw the away side claim a 3-2 victory and walk away with all three points. And speaking on BBC 5 Live Sport, one Spurs fan was quick to suggest that the team's ex-boss would not have been able to mastermind a win in the manner that Jose Mourinho did at Villa Park.
It was an argument that former Premier League midfielder Robbie Savage was not having, though, and it is easy to see why. Indeed, Tottenham found themselves in quite a slump before Pochettino's dismissal, winning just five games close to December (per Sky Sports). However, one of those wins included the 3-1 defeat of Villa at the start of the season, a game where Spurs initially fell behind just as they did today.
Is Bergwijn an upgrade on Eriksen?
Yes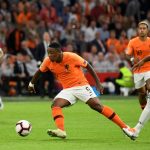 No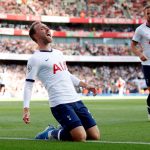 Furthermore, perhaps Pochettino does not deserve such criticism after all. You can have a look at what fans have had to say on the matter below…
We fans can be stupid at times.

— waza kaunda (@wazakun) February 16, 2020
Robbie is right. Not sure what Jose had to do with their defender totally missing a standard clearance and gift wrapping us the points at the death. I'll take it all day long though. The comparisons are annoying for both of them. Comparing 5.5 years to months is also silly

— Altug Kop WBFF Pro (@AltuKop) February 16, 2020
I do get where Robbie is coming from but in the league throughout 2019 we were losing or drawing games we were winning, sadly the players stopped running for Poch and digging in

— gareth steen (@gareth_steen) February 16, 2020
They beat Villa under Poch

— TʜᴇSᴀʟᴛ (@AriggoSacchi) February 16, 2020
Jose is doing a great job in Spurs ….
Imagine losing Harry Kane …No single No9 in the team and managed to get pass United with 40 points and 1 point below top 4.

Nobody will credit him for this job after coming up to take 14th place Spurs under Pochettino.
Well done Jose.

— JORGINHO-PASSA (@arthurichards) February 16, 2020
These Spurs fans forget very quickly what a job Poch did

— Cathal Robinson (@CathalRobinson) February 16, 2020
Does this Tottenham fan have a point here? Tell us what you think in the comment section below!