Lucas Moura: Tottenham's hero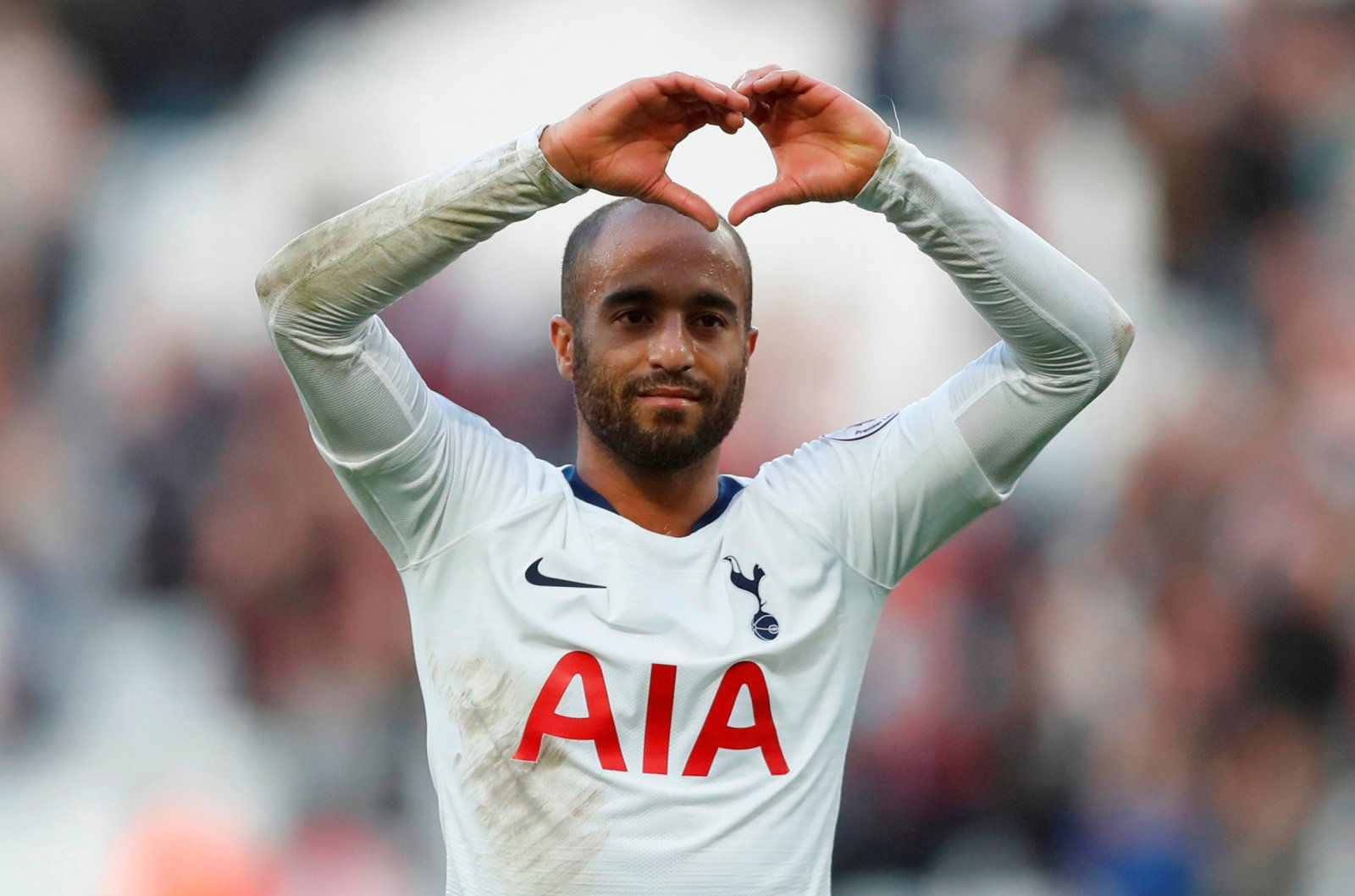 It's been a difficult few months for everyone involved at Tottenham Hotspur due to the frustration that is being caused by the delay of their new stadium. Fans aren't filling Wembley the way they were last season when the club played all of their matches there, while the state of the famous pitch after the NFL matches has come as an embarrassment for some.
But despite all the confusion and disruptions, Spurs are still in a very strong position in the Premier League, sitting fourth on the table after a nerve-racking but yet important win at Wolverhampton Wanderers over the weekend. And while Mauricio Pochettino's resilience as manager and composure to keep the team together given the circumstances need to be applauded, the performances and commitment by Lucas Moura this season has been immense.
Brought in from Paris Saint-Germain at the beginning of the year, Moura received a warm welcome from the club's fans at Wembley at half-time during a Premier League match against Manchester United in January. Many were probably not sure that night where he would fit into Pochettino's plans or what his role would be at the club but after only a handful of substitute appearances and two starts in the Premier League last season, the Brazilian has well and truly been hitting his straps as a regular first-team player this season.
The 26-year-old has started in all of the 11 league matches, scoring four goals in the process, most notably his double at Old Trafford against United where he made a strong statement in terms of his ambitions and desire to perform at the highest level for Spurs.
Ever since that night at the Theatre of Dreams Moura has looked the part and been an influential component of Pochettino's team setup. His ability to play as an attacking midfielder or a high pressed winger has given the manager options to work with when planning his offensive tactics.
Although probably doubted at the beginning, Moura is currently proving to be an exceptional signing that is adding high value to a team that has also suffered significant injuries this season that has really test the depth of the whole squad.