There are two obvious potential replacements for Kieran Trippier
Keiran Trippier hasn't been the fans favourite for some time now and his most recent mishap has surely got some questioning his selection in future lineups, and maybe even the club in general.
The England right-back gave the country a moment they'll never forget in the summer but has since failed to put in any form of credible performance in the white of Tottenham Hotspur.
To be quite frank: he's been awful.
Defensively missing and firing blanks creatively; any and all necessary traits needed to fulfil the modern full-back role are completely absent from his game. And now he's scoring own goals against top-four rivals.
Serge Aurier has done a far better job since occupying a more prominent role in the team, particularly in Europe, and for us deserves the starting spot ahead of his teammate.
If Pochettino sees fit to either replace Trippier or find a new full-back completely, though, he should look no further than these two players…
Aaron Wan-Bissaka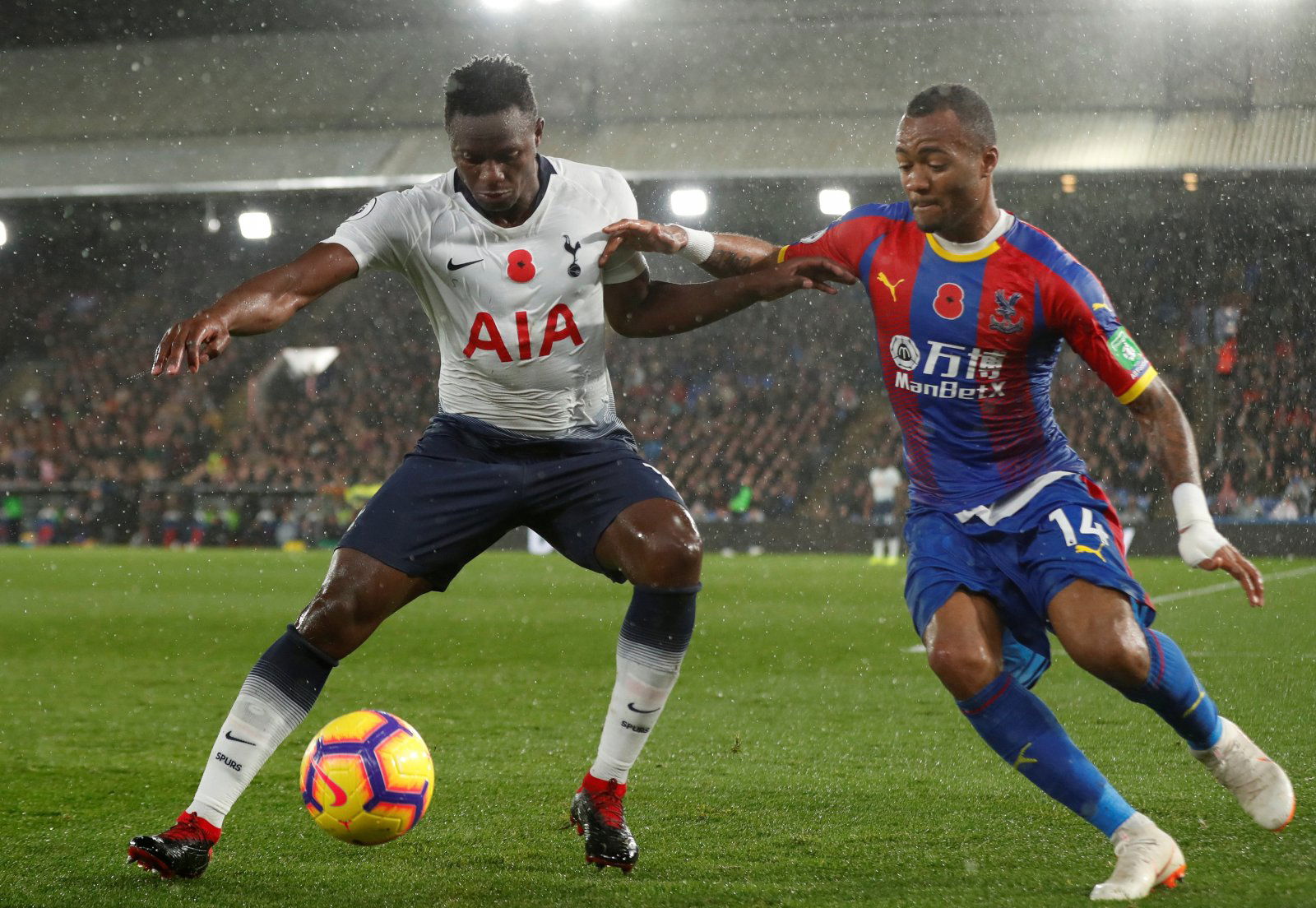 What a talent.
The right-wing turned right-back has experienced an absolutely monumental climb through the Crystal Palace to become one of the club's star players, and with prying eyes from the top-four interest they'll do well to keep him.
He's quick, agile like a winger, strong, tough, and tactically astute. Wan-Bissaka genuinely has it all, and he's on 21-years old.
"I was kind of shocked by how good he was," teammate Zaha said. "I've played against a few decent right-backs and he's one of them" (premierleague.com).
This follows the story of Wan-Bissaka marking him out of a practise game before he was 'noticed' by the first-team coach.
Spurs should take the opportunity to sign the player as soon as possible.
If it's not them, the next club he plays for will undoubtedly be his home for a very large, meaningful chunk of his career.
Matt Doherty
Well worth considering Wolverhampton's standout performer Matt Doherty.
The Ireland international, who's surely occupied the starting spot over Seamus Coleman now, has been absolutely excellent when marauding up the right-hand side of the pitch, and has been fundamental to his club's plans going forward.
You must also consider that Tottenham, like Wolves, have shown how deadly they can be when using wing-backs this season. Which is exactly where Doherty operates best.
No formal links but well worth considering as one of the lesser-known gems.