Tottenham: Alderweireld would quickly go from hero to villain if he makes a move to Arsenal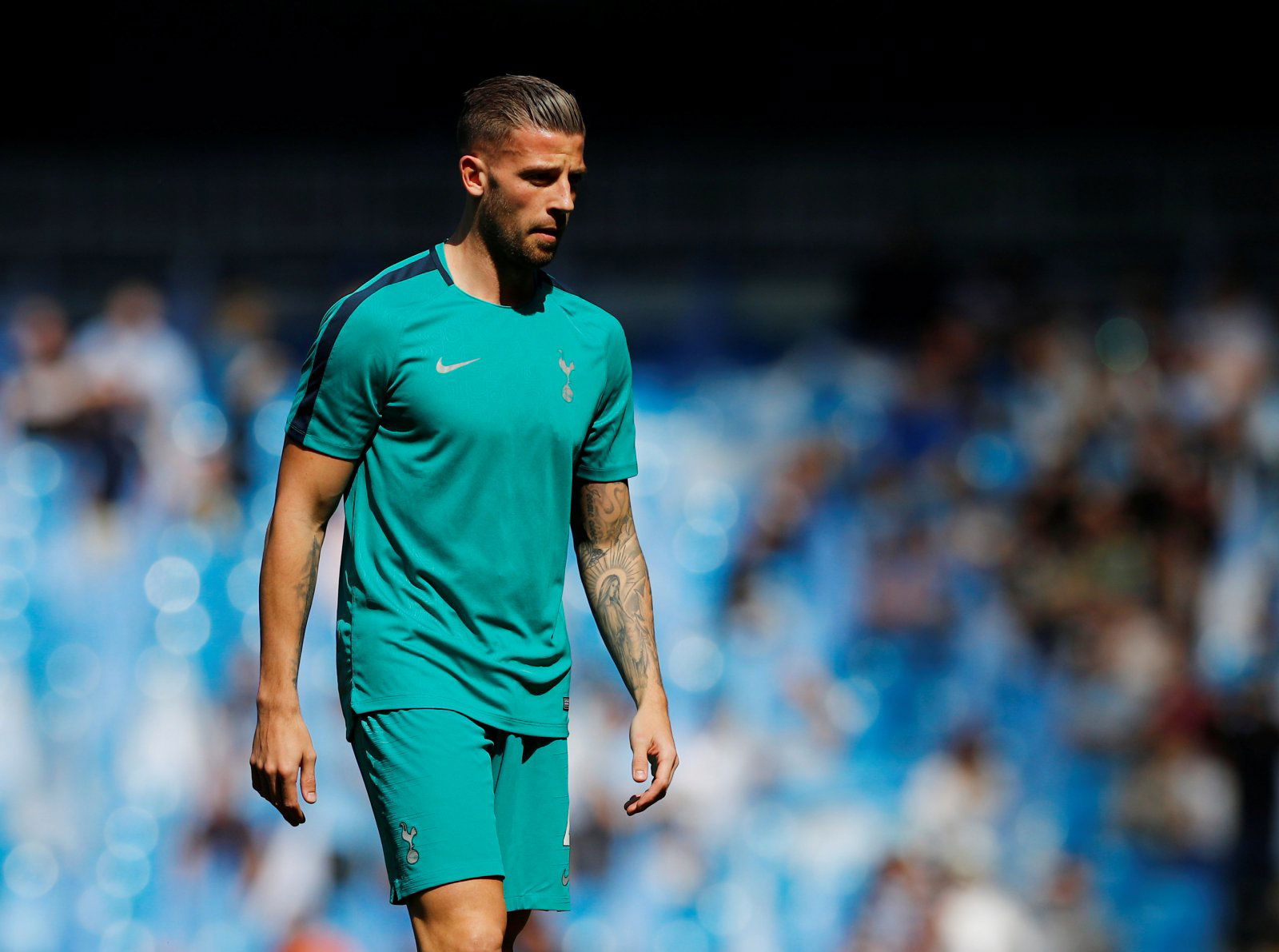 Toby Alderweireld would definitely break many hearts and make many enemies if he was to make a transfer to Arsenal.
Jumping ship to a rival club is a bit of a taboo in the world of football. It has happened before but it's usually met with disgust, hatred and general lack of support for the players in question. There were some, however, who were so beloved or rather, so universally viewed as greats, that they could get away with it. Toby Alderweireld might not have reached legendary status with Tottenham Hotspur just yet but if leaving Spurs for Arsenal is truly on the cards, as the Sun is reporting, then he might be considering one of the biggest mistakes of his career.
Emotions play a huge part in modern football, whether we want to admit that or not. Sure, nowadays, it's all about the money but romance in this beautiful game, while definitely a rarer sight, is still very much alive. It's the reason why we won't see Lionel Messi in a Real Madrid shirt, why Francesco Totti remained loyal to Roma until the very end or why we'll probably never see ex-Espanyol and current Spurs coach Maurizio Pochettino at the Camp Nou.
And then we have the other side of the coin; players who don't really care about all that "nonsense". Your Figos and Ronaldos, Coles and Owens – you know, that lot. And even the ex-Spurs man, Sol Campbell, who did the very same thing we're urging Toby Alderweireld not to do. Of course, Campbell went on to become one of the Invincibles at the Emirates, bathing in glory and becoming a legend of his new club. But the tables have somewhat turned now. Arsenal just suffered a disaster in the Europa League final and Tottenham are playing in the Champions League final. Quite ironic, when you think about it that way.
So looking past the emotions side of the coin, and focusing strictly on the sporting project envisioned from both of the teams, jumping the Tottenham ship to board the Arsenal one doesn't really make much sense. Without trying to be disrespectful to the Gunners, that move would very much be viewed as a downgrade in its current state and form.
But, of course, there's much more here at stake than simply sports, isn't there? Having spent four excellent years in the north of London, Toby is very much becoming a big figure at the club; some would even call him a hero already. With 30 years on his back at the moment, looking for new challenges and swapping shirts with his club's biggest rivals would be a big mistake. The fans are not really a forgiving lot and the Belgian ace should be looking at his legacy and what would become of it were he to make this unthinkable move.
Sooner rather than later, he would come to realise that empires of your own are difficult to build but rather easy to crumble. Especially, if you're the one doing the demolishing. Just food for thought.
Spurs fans, how would you feel if Toby Alderweireld made a move to your rivals, Arsenal? Would you label him a "Judas" or a villain? Let us know in the comments below…