Tottenham Hotspur: Alex Bruce backs Jan Vertonghen to sign contract extension
Alex Bruce believes that Tottenham star Jan Vertonghen will finish the season with Spurs. 
Speaking exclusively to Football Insider, the former Hull defender has backed Vertonghen to sign a contract extension and play in the remaining Premier League fixtures.
Bruce told assistant editor Russell Edge: "Ultimately it's going to be the lad's decision but the professional that Jan Vertonghen is, I'd back him to play for Spurs for the future, even if it's just a short-term contract to see the season out.
"I think he'll be committed and I wouldn't expect anything else from Vertonghen to be honest. I think he'll roll his sleeves up and have a good go for the last eight, nine games."
He added: "I'd be very surprised if he turned round and said: 'No, I'm not playing'. That's the type of guy he is."
The Belgian was a favourite of Mauricio Pochettino as he appeared in more than 200 games under the Argentine, but his contract is set to expire next month and he has been reportedly considering an offer from Real Betis.
Who is the best Tottenham Hotspur defender of the Daniel Levy era?
Jan Vertonghen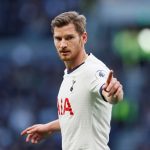 Toby Alderweireld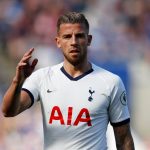 However, the Premier League recently announced that clubs can offer extensions to players who will be out-of-contract in the summer, due to the economic uncertainty surrounding the coronavirus pandemic. Moreover, Vertonghen has not ruled out staying in north London, irrespective of the fact that he is no longer a regular in Jose Mourinho's side.
Despite his age, the 33-year-old has shown no signs of slowing down anytime soon, as he has made 19 appearances in the Premier League this season, winning 2.1 tackles per game, averaging 1.6 interceptions and completing a staggering five clearances on average per game (WhoScored).
Given the current COVID-19 pandemic, Mourinho's budget has been severely slashed and it is unlikely that he will be able to find a suitable replacement for Vertonghen in the volatile transfer market if the veteran leaves.
Bearing that in mind, the centre-back has been a loyal servant of the club for many years and it is hard to imagine the Belgium international putting the club in a difficult position.
Tottenham fans, do you think Jan Vertonghen will finish the season at Spurs? Let us know down below!