Tottenham Hotspur: Alex Bruce backs Jose Mourinho to bench Spurs duo vs Sheffield United
Alex Bruce has backed Jose Mourinho to bench Steven Bergwijn and Erik Lamela when Tottenham face Sheffield United at Bramall Lane.
Speaking exclusively to Football Insider, the former Hull City playerfeels that Mourinho won't want to make any changes to the team that defeated West Ham 2-0 at home last week. Lamela and Bergwijn both featured in the 1-1 draw with Manchester United but dropped to the bench as Dele Alli and Lucas Moura took their places in the London derby.
Bruce believes that the Spurs duo will stay on the bench as Alli and Moura looked lively in Tottenham's first victory since the Premier League restart.
The pundit told Football Insider's Russell Edge: "He's got some good options, hasn't he? When you can leave two players out and bring two players like that into the team, it gives everyone a boost.
"Competition for places is healthy, I'm sure that's what Jose wants. I don't believe you change a winning team so I'd be very, very surprised if he changes it.
"However, Jose will have one eye on the games coming up. To play two games in a week might be difficult for a few, with injuries and what have you. You always try and keep a winning team and I'd be surprised if he doesn't do that."
It is difficult to disagree with Bruce here, as it is unlikely that Mourinho will want to mess around with his winning team.
Spurs are currently eighth in the Premier League, a point clear of the Blades, and nine points behind fourth-placed Chelsea. The Lilywhites know that they face an uphill struggle if they are to qualify for the Champions League.
Although he missed the match with Man United due to suspension, Alli is still the club's third-highest goalscorer this season behind Harry Kane and Son Heung-min, as he has netted nine goals in all competitions so far (BBC).
Who should start for Spurs?
Dele Alli
Lucas Moura
Steven Bergwijn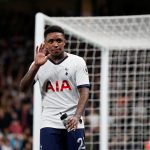 Erik Lamela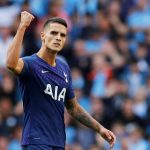 Meanwhile, Bergwijn has bagged three goals in seven league games, including scoring on his home debut against Manchester City.
Mourinho's side started well after he opened the scoring against Manchester United, until the Red Devils managed to claw their way back into the game after Eric Dier's blunder (BBC). However, Bergwijn has only recently recovered from injury and the manager might be reluctant to take any more risks.
While squad rotation is always important, Spurs will know they must pick up as many points as possible, and Mourinho may opt for an unchanged side to build on their momentum.
Tottenham fans, do you think this is how Mourinho will start against Sheffield United? Let us know in the comments below!