Tottenham: Danny Mills believes Jose Mourinho will urge Daniel Levy to sign Ricardo Pereira
Former Premier League defender Danny Mills believes that Tottenham manager Jose Mourinho will be urging Daniel Levy to go all out to sign Leicester City defender Ricardo Pereira.
The 26-year-old has been in fine form for Brendan Rodgers' side as he has helped guide his team to 2nd in the Premier League table.
Recent reports line up with Mills' words, as Spurs are to make a £30m bid for the Foxes right-back as Mourinho looks to make his first signing at the Spurs' helm, as per the Express.
Speaking to Football Insider, the former Manchester City right-back explained that the fullback positions have been an issue for the club for some time and that he feels Mourinho will plead with Levy to get the deal done.
"Mourinho loves defensive players, doesn't he? He's a good full-back who can also get forward.
"He's Portuguese, so he speaks his language, there's a little bit of connection, has that understanding.
"He's not going to be cheap, getting him out of Leicester as they're going to want to hang on to all their best players.
"But right-back has been a problem at Spurs since they let Walker then Trippier go and it doesn't look like Mourinho is convinced by any of his options.
"So I'm pretty sure that will Mourinho will be telling Levy to do everything he can to get him in."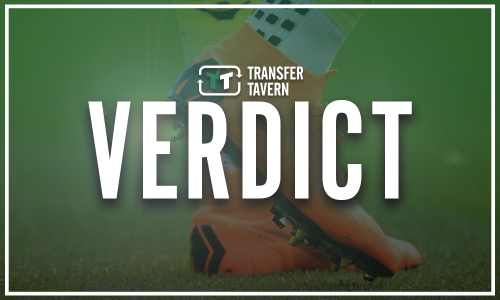 Pereira has scored two goals and provide one assist in 22 appearances for the East Midlands side and has proved to be an essential asset for the Foxes over the past two seasons.
His eagerness to bomb forward and supply crosses for the likes of Jamie Vardy and James Maddison are evident, as he averaged 2.3 successful dribbles and 2.2 long balls, according to WhoScored.
Pereira has also proved that he has a lot of competence from a defensive perspective. WhoScored have recorded an average of 4.2 tackles, 2.9 clearances and 1.9 interceptions in all Premier League games during the current campaign.
With Serge Aurier's inconsistent form and errors which have led to goals, it would be a smart signing if Mourinho could pull off this deal, and one that would surely put the nail in the coffin of the Ivorian's time as a Spurs starter.
As Mills says, right-back has 'been a problem' for both Mauricio Pochettino and Mourinho, with fans labelling Aurier as 'worse than playing with ten men'.
However, with the likes of Manchester United also interested, Spurs must be prepared to fend off plenty of competition to get their man.