Tottenham Hotspur: Fans react to report contract rebels could do drastic U-turn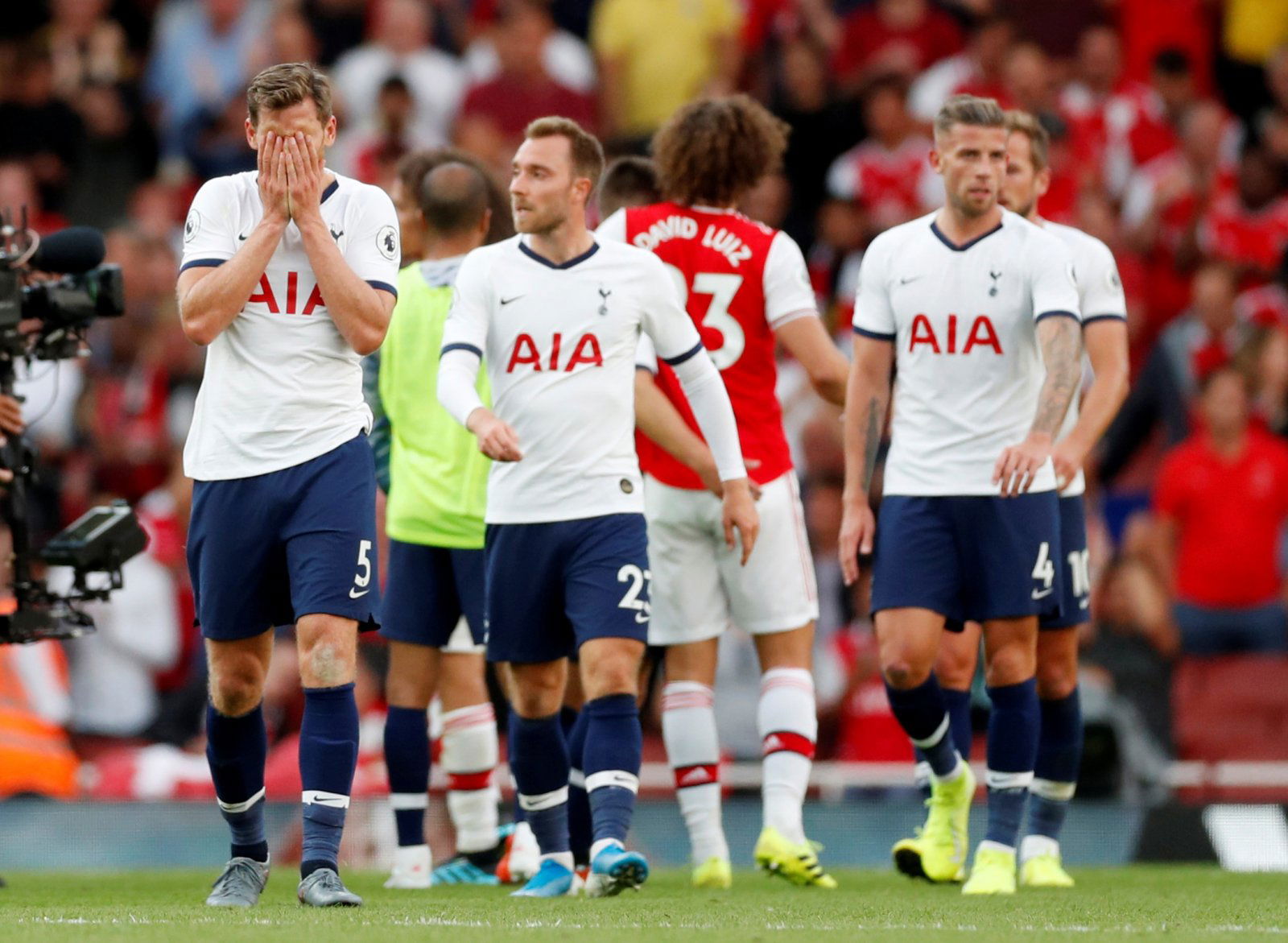 Tottenham's replacement of Mauricio Pochettino with Jose Mourinho has rocked English football over the past couple of days, and it could have turned the heads of some senior players too. The Mirror have claimed Toby Alderweireld, Jan Vertonghen and Christian Eriksen could all sign new deals now the appointment has been made because they're "open-minded" and "intrigued" to work under Mourinho.
Eriksen suggested he wanted a new challenge in the summer, while Alderweireld and Vertonghen were reported, via Daily Mail, to be heading for the exit this summer. All three have seen their form dip this season, with WhoScored rating them 7.08/10, 6.84/10 and 6.89/10 in the league last season, compared to 6.56/10, 6.78/10 and 6.73/10 this term respectively. The Daily Mail also reported that Pochettino lost the dressing room and that contributed to the team's poor form.
Spurs news aggregator Hotspur Related paraphrased the Mirror's report on their Twitter account and most fans weren't pleased. It seems a lot of them think those players signing new contracts because of Mourinho would suggest they downed tools on Pochettino and that's led to them playing so poor this term.
Toby Alderweireld, Jan Vertonghen and Christian Eriksen could all now sign new #thfc contracts following the departure of Mauricio Pochettino. The trio are now open minded about their future and intrigued to work under Jose Mourinho. [Daily Mirror]

— Hotspur Related (@HotspurRelated) November 20, 2019
You can see some of their reactions to the tweet below:
If this is true, I would be absolutely disgusted.

— Connor Anderson Ⓥ (@C_Anderson1998) November 20, 2019
🐍🐍🐍

— Зак Тейлор | زاک تیلور (@ZachTaylorFC) November 20, 2019
Snakes. No place for them in this team.

— ElPolloLocoRestroom (@EPLRestroom) November 20, 2019
not happy about this so unprofessional from them

— North London's Yids ⚪️🇮🇱 (@NorthLondonYid) November 20, 2019
Get them out, get fernandez and new cbs

— Matheus Damas (@MatheusDamasBor) November 20, 2019
I hope not. They have no right to throw Poch under the bus and start playing now someone else is in.

— Brandon Roach (@branroach_) November 20, 2019
Spurs fans, what would you think of Toby Alderweireld, Jan Vertonghen and Christian Eriksen if they signed new deals?