Tottenham: Fans drool over Son Heung-min's goal against Burnley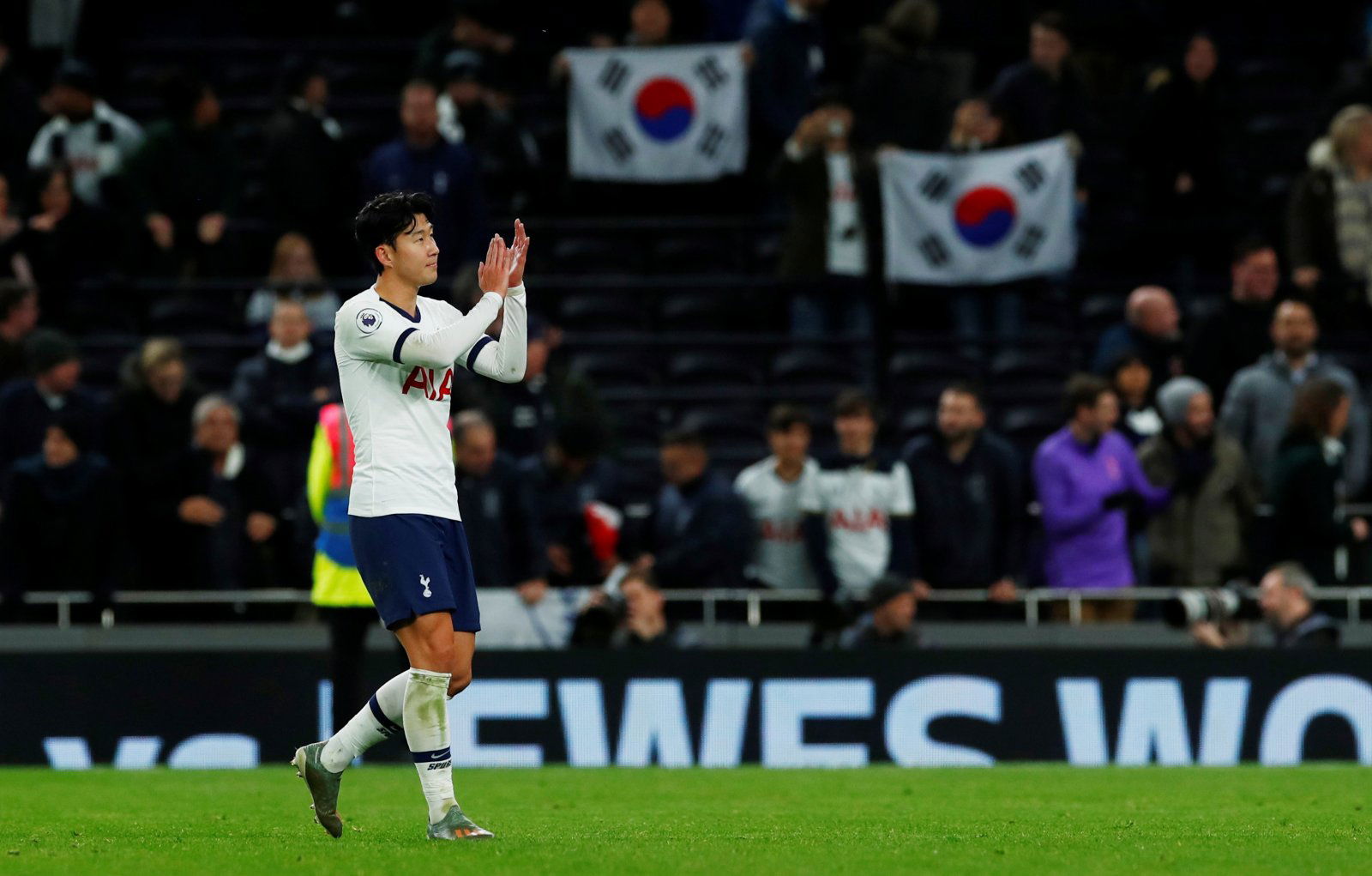 Tottenham fans were in shock over the quality of Son Heung-min's goal during his side's 5-0 win against Burnley on Saturday.
A brace from Harry Kane, alongside goals from Lucas Moura and Moussa Sissoko who helped wrap up the gift of three crucial points. As a result, Jose Mourinho's side were catapulted up to sixth in the Premier League table.
However, there was a moment during the game that fans leaving the Tottenham Hotspur Stadium were talking about the most.
Son picked up the ball from the edge of his own penalty area and aggressively drove forward with force – leaving a trail of Burnley players in his wake and brilliantly finished to give the hosts a 3-0 half-time lead.
SUPER SONNY!!!

⚪ #THFC 3-0 #BurnleyFC 🟣 pic.twitter.com/CXr4U5Gbvj

— Tottenham Hotspur (@SpursOfficial) December 7, 2019
It was an iconic moment in the game and was worthy of helping win any football match.
Supporters were in awe of the South Korean's contribution and made their feelings clear about it on social media.
One fan said that it was the best goal he'd ever seen, while another said he was the best Asian player to "ever grace the league".
Here you will find some of the best reactions from Tottenham fans, with some Gareth Bale comparisons to boot…
Best goal ever seen

— James👉🏻✋🏻 (@jamxssssss) December 7, 2019
UNBELIEVABLE

— 온리🏹 (@mioky23w) December 7, 2019
OMG!!!!!! pic.twitter.com/kvVL60XEne

— MidnightRadio (@MdnghtRadio7) December 7, 2019
BEST ASIAN TO EVER GRACE THE LEAGUE

— DG (@RealDGGHD) December 7, 2019
— кєνιи мαχιмυѕ (@_TheRealMaximus) December 7, 2019
That was Son's best impression of Prime Gareth Bale honestly

— Cyrus (@Cyrus_Sans) December 7, 2019
Son is hands down one of the best players we've ever had. He's on Bale levels now in my eyes

— Oblig (@djoblig) December 7, 2019
Goal of the month!!!!!

— lillywhites (@RachelS16548016) December 7, 2019
OMG….🤪 pic.twitter.com/KIzxW9lS13

— Jhon_Hi (@JhonHi7) December 7, 2019
BEST PLAYER AT THE CLUB. SIMPLE AS.

— Manny (@Mannythfc) December 7, 2019