Tottenham: Fans react to England manager Gareth Southgate's comments on Dele Alli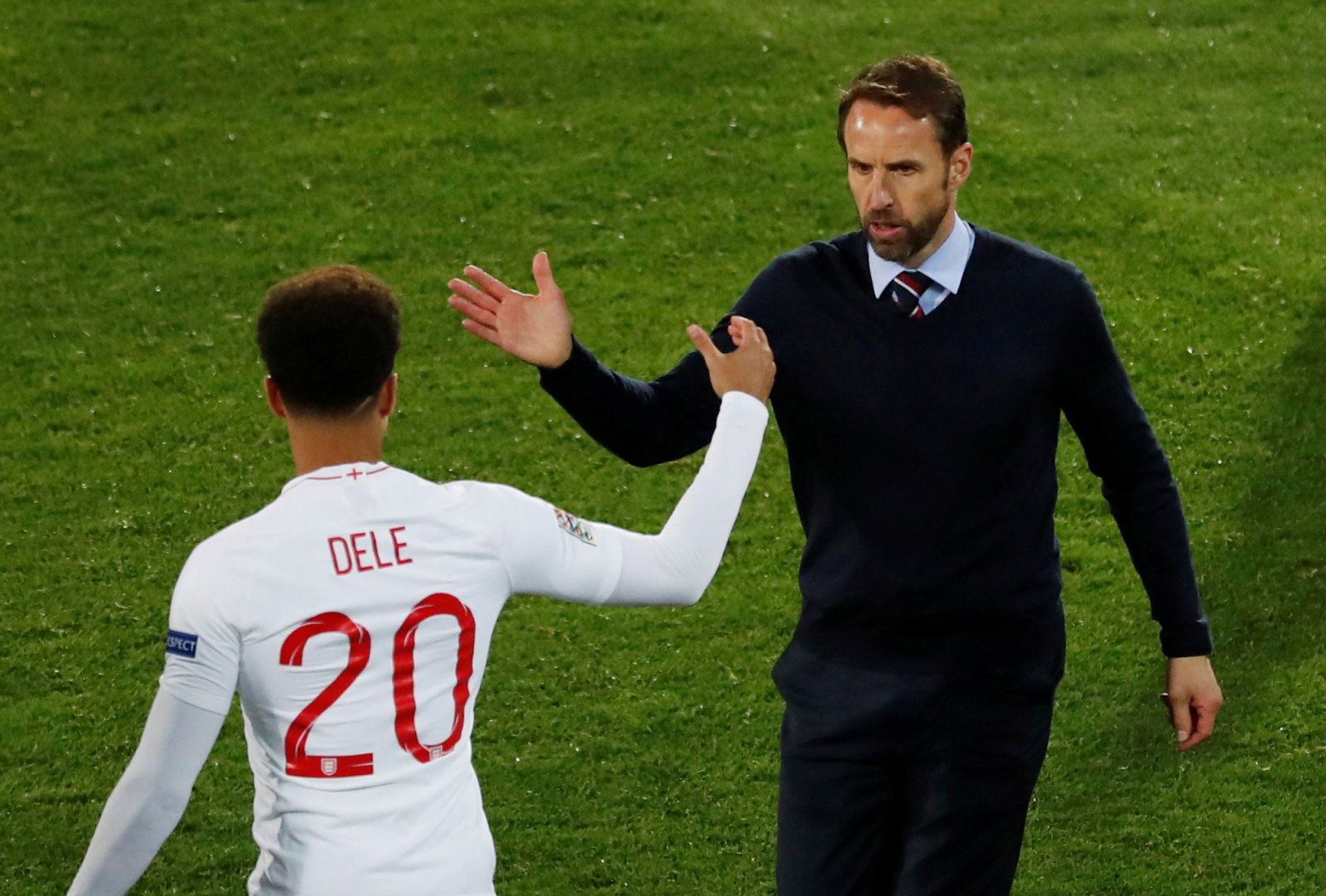 Lots of Tottenham fans have been reacting to Gareth Southgate's comments on Dele Alli, and most of them are not too happy with the England boss.
England's midfield is the ever-lasting conundrum that may never be solved.
Southgate and several managers before him have toyed with plenty of different systems and personnel, with the former Middlesbrough man often electing to play Alli in midfield.
It may come as a surprise then to see him claim he always knew the Spurs star belongs as a number ten, as he appeared to praise Jose Mourinho for his work with the resurgent 23 year-old.
#thfc Knowing Southgate, his comments on Alli are not a dig at Poch but he nonetheless infers he was being played out of position previously.
Southgate: "Jose has played him as a No10 & that's his best position…That's been very clear for a long time."

— Dan Kilpatrick (@Dan_KP) December 2, 2019
Alli has scored four goals and provided two assists in his last six matches in all competitions, and has contributed to a goal in every game Mourinho has taken charge of.
And while Tottenham fans will no doubt be delighted to see Alli get the credit he deserves from his national side's manager, many have been left baffled by Southgate's comments.
You can find some of the best Twitter reactions down below, where one fan even suggested Alli could become a 'wasted talent' due to the incompetence around the England set-up…
So why didn't he play him there in the WC 🙄

— Dan⚽️ (@DanGeorge94) December 2, 2019
Tottenham fans have been saying for a long time. Push him closer to Kane. Only Poch knows why he didnt do it.

— Mitul (@m13tul) December 2, 2019
But GS doesn't play with a traditional 10. Isn't this the reason he gave for Maddison not getting much game time?

— clive hagger (@whitpit) December 2, 2019
Or is it his way of justifying not picking him in future ( he has enough 'number 10's)

— Mo (@Hotspur67) December 2, 2019
Irony of this! Southgate played him out of position for whole of world cup.

— Keith B (@kjb54v) December 2, 2019
So why did you play him there at the WC

— The Games About glory (@TrickTrick85) December 2, 2019
Southgate is, IMHO, a complete idiot! If it's so obvious that Dele's a 10 why does he always stick him out wide…

— Jill Lewis (@jilllewis33) December 2, 2019
Can see him going the same way as Paul Scholes for England. A wasted talent.

— Mike Peters (@_mike_pete) December 2, 2019