Tottenham fans react to Kieran Trippier's performance against Cardiff City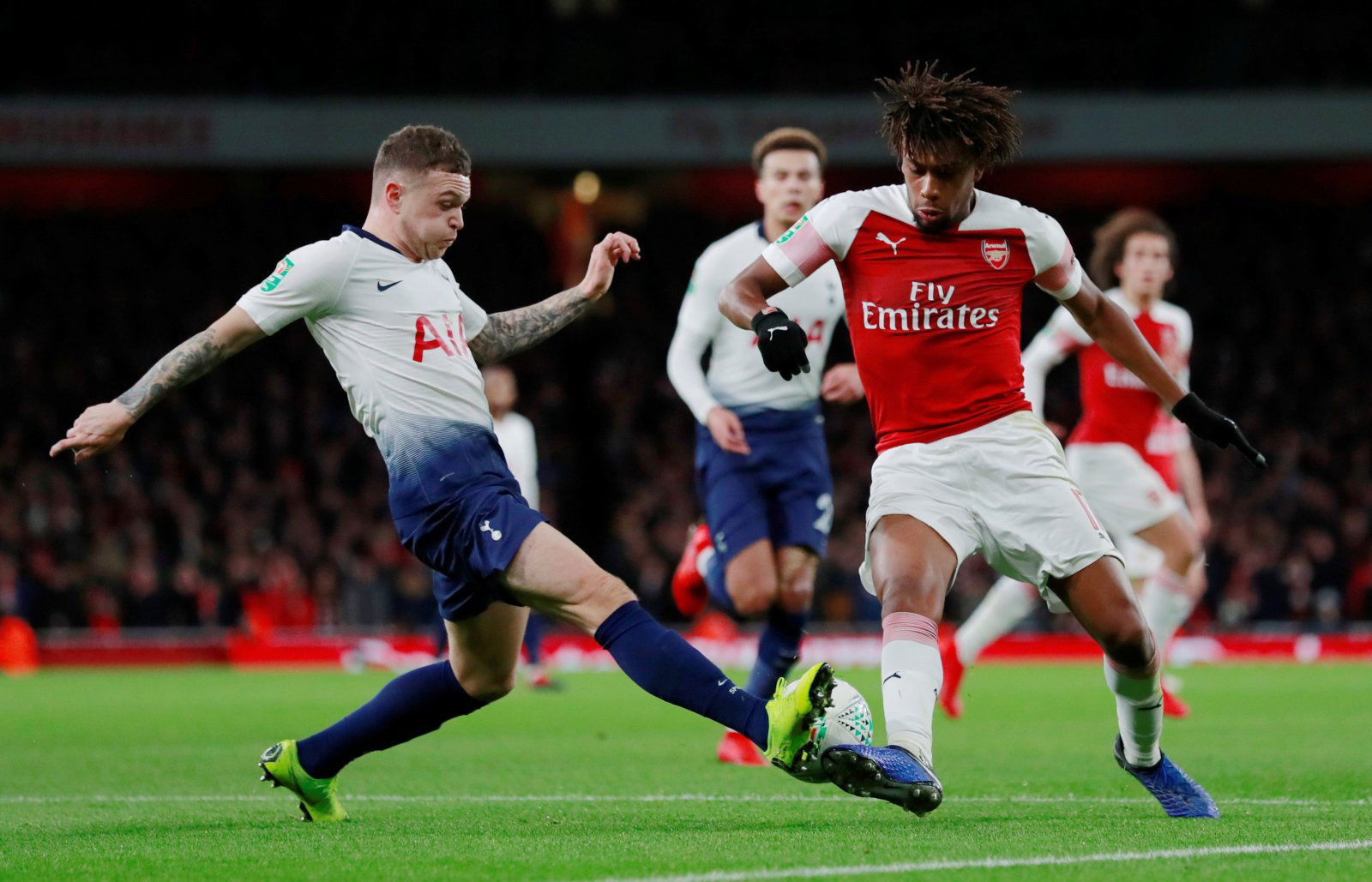 Tottenham supporters have been in fine voice in the last few hours after seeing their side move up to second place in the Premier League table with victory on Tuesday night.
Mauricio Pochettino's men went into their encounter with relegation-threatened Cardiff City off the back of a surprise 3-1 defeat at the hands of Wolves in their previous league clash, and thus seeking to bounce back when they made the trip to South Wales on New Year's Day. And the North Londoners did just that as first half goals from Harry Kane, Christian Eriksen, and Son Heung-min sealed a routine 3-0 success for Spurs, in turn moving them above Manchester City into second place in the Premier League table.
Thus, there have been many delighted Tottenham fans up and down the country in recent times, although several have taken to Twitter both during and indeed after Tuesday's match to slate defender Kieran Trippier for his display against the Bluebirds.
The England international has been a regular feature in Pochettino's side this term after an outstanding summer with his country at the World Cup, netting once and laying on three assists in 14 Premier League games prior to their trip to face Neil Warnock's Bluebirds.
Yet the 28-year-old's defensive capabilities have been called into question at times this term, and they were again very suspect against Cardiff on Tuesday with the hosts getting much joy down the Spurs right-hand-side, something that didn't escape plenty of Tottenham fans on Twitter…
We probably should be careful about writing people off after Sissoko's turnaround, but Trippier is absolutely finished. Living of the WC hype and there are so many better than him, two of them at our own club

— M (@MM_THFC) January 1, 2019
Big Sanchez gives me nightmares when he is on the ball, he looks so nervous, Trippier still a liability, apart from that all's well with the world #COYS

— derrygareth (@derrygareth) January 1, 2019
Trippier's defending. Ugh.. #COYS

— Arizona Hotspur (@ArizonaHotspur) January 1, 2019
I know it's been low hanging fruit from the last game but boy has Trippier been poor tonight. Consistently being targeted by Cardiff as well…this is something everyone is noticing not just Spurs fans #COYS

— N D (@smithn4) January 1, 2019
Considering Spurs are bad at defending corners maybe the team should stop conceding easy ones.

Also Trippier being outdone by Junior Hoilett and some people think he is fine as our first choice RB.

— Ryan Helms (@Univarn) January 1, 2019
Trippier needs to go!!!! That right there could have led to a goal. His defending is a joke

— Empire (@xEmpireSpurs) January 1, 2019
In a comfortable win trippier still doing his best defensively to cause us problems! #thfc #coys

— Tottenham Truth (@Tottenham_truth) January 1, 2019
Tottenham fans… what do you think? Let us know!