Tottenham: Fans shocked as report claims Jose Mourinho is losing the players already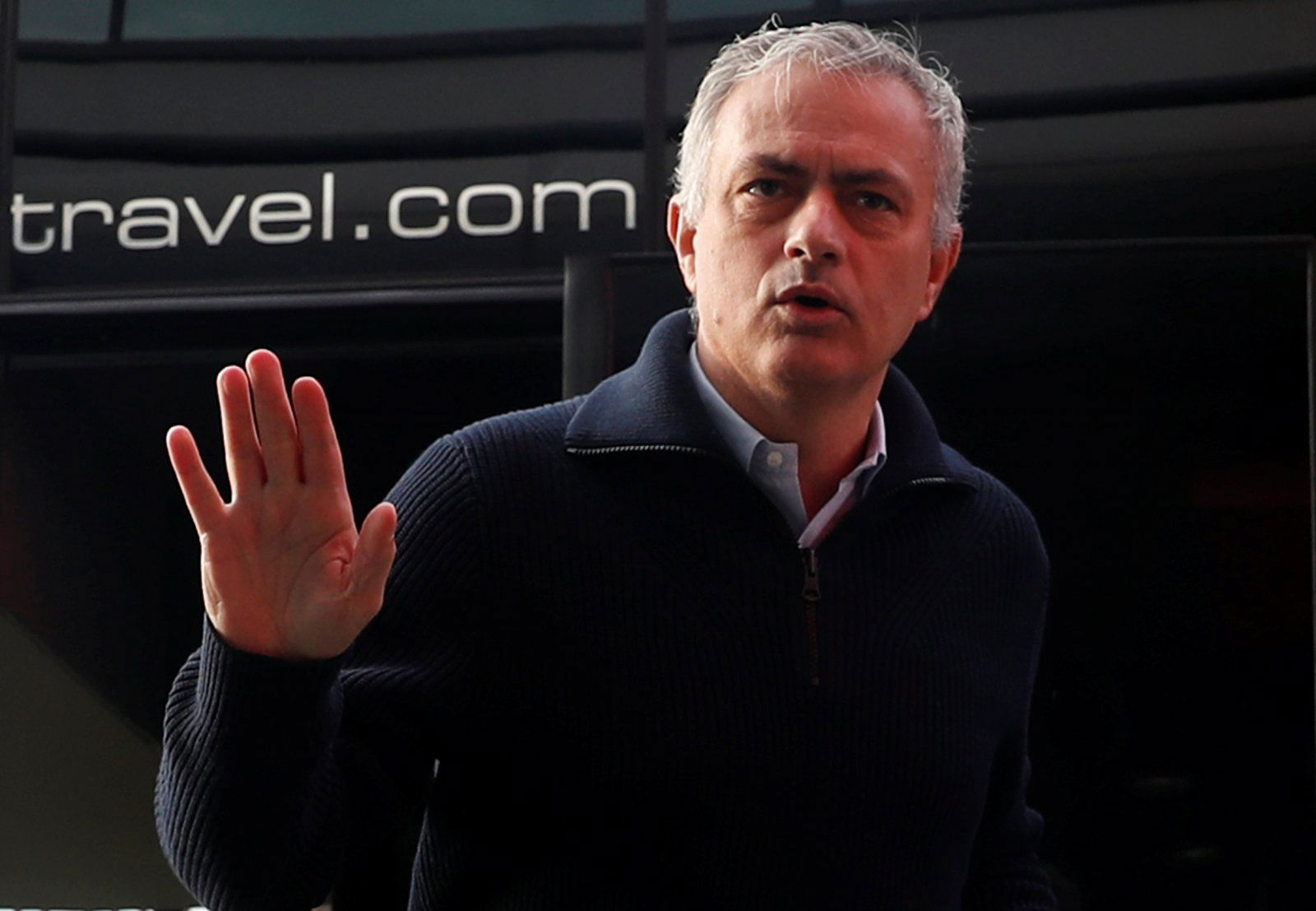 Loads of Tottenham fans have been reacting to a rather shocking report from The Sun, which claims that some Spurs players are already fed up of Jose Mourinho.
While we may never know the truth behind Mauricio Pochettino's sacking, there have been plenty of suspicions that some senior players were to thank for the Argentine's departure. Even former Lilywhites boss Harry Redknapp stated that the players got Pochettino sacked, and it now appears they may be about do the same thing to Mourinho.
According to The Sun, the Portuguese boss is facing 'growing unrest' from some Tottenham stars as they are unhappy with his tactics and training methods. The report claims senior players believe the team has regressed since the former Chelsea and Manchester United boss' arrival – they have won just once in their last six matches in all competitions.
The report even goes so far as to say the player are against his 'long ball tactics' and that there are fears he has lost club record signing Tanguy Ndombele after criticising his injury troubles. Needless to say this has got fans talking, and you can find some of the best Twitter reactions down below, where some can't believe the news out of fury at the players, while others can't believe it simply because it's The Sun…
Same players that got Poch sacked and said he had no plan B.

— Sam Nunn (@Nunny1990) January 22, 2020
Danny Rose. If he put as much effort into training and playing as he does gobbing off it may be a different story on the pitch.

— Quinny (@Quinny306) January 22, 2020
Not doing yourself any favours tweeting gossip from the sun! What a load of dross…..what professional player in their right mind would have such an attitude under a new boss only 2 months into the new regime.

— Fozbyte (@Fozbyte) January 22, 2020
Should have given a bit more under Poch then.

— Michael (@MichaelPage17) January 22, 2020
'Old-School tactics' of winning everything and being successful' What a load of rubbish!

— Steven Nosworthy (@stevennosworthy) January 22, 2020
The way they are playing on the pitch I can't imagine they are bothering with training.

— Terry Wise (@wiseman33) January 22, 2020
Spurs fans, do you believe this report about player unrest? Join the discussion in the comments below…