Tottenham: Fans urge Daniel Levy to act following Harry Kane's injury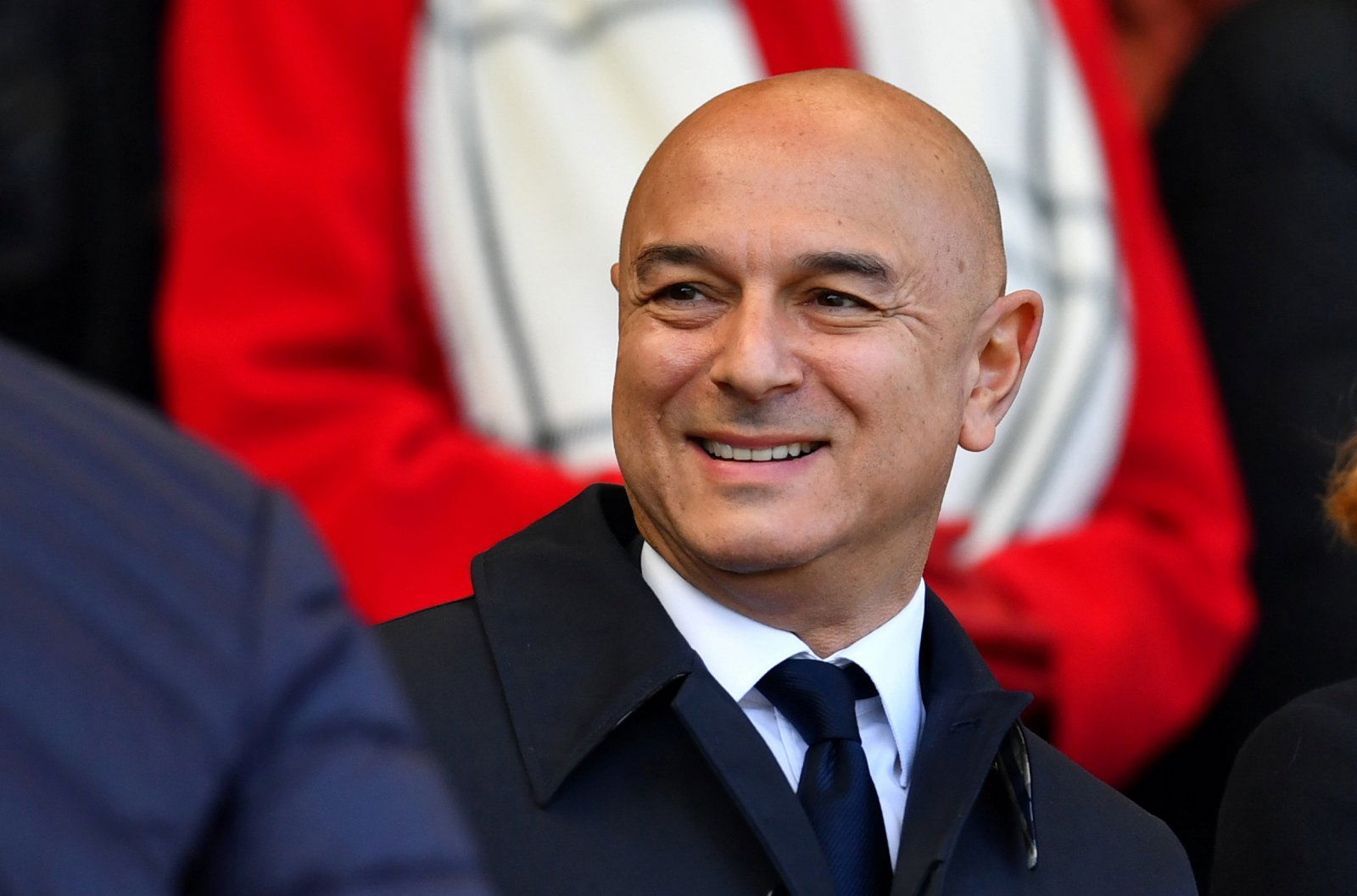 Tottenham fans have been reacting to their side's 0-0 draw against Watford on Saturday by stating that Daniel Levy must act to replace Harry Kane in the January transfer window.
Manager Jose Mourinho was sympathetic towards his players following the Vicarage Road stalemate, stating that a defeat would have been harsh on his players, as per BT Sport (via BBC Sport). The visitors only managed five shots on target from 16 efforts (as per Fotmob) and the front quartet of Erik Lamela, Dele Alli, Heung-Min Son and Lucas Moura were all unable to make a sufficient impact on the affair.
Despite receiving waves of criticism during his time at the club, fellow board members have stood by him and described his scrutiny as "grossly unfair". However, in the Evening Standard, Levy announced his plans for the January transfer window, saying: "There is an amount we have allocated to spend each year in terms of net investment in the team. If you compare us to certain other clubs, they will have more money to spend. It does not frighten us."
Supporters are insistent that Levy must invest to fill the void that the injured Harry Kane has left, after suffering a ruptured tendon on his left hamstring, with a leading surgeon suggesting that he could miss Euro 2020 with England, as per FourFourTwo.
Check out some of the best Twitter responses from Tottenham fans down below…
season is over mate. Southampton will best us, Leipzig will thrash us, if we're lucky we'll finish around 12/15th place. I've had enough of it really. DL has to act otherwise it's a real disaster. We are so far behind. These players have gone. HK won't be at spurs next season

— Stewart Bailey (@StewartBailey3) January 19, 2020
Looks like we are all giving up,I'm drained from it now aswell Levy needs to act to rejuvenate the squad & fans or the season will be over real quick

— Kenneth #COYS (@starcoughlan) January 19, 2020
I agree mate I just want this season to end now cause we know Levy won't do what needs to be done in the coming days to improve what like you said is now a very average football team

— John Bailey (@JMBaileyCOYS) January 18, 2020
I've accepted levy will do anything to avoid putting money into the team..even jose is saying we need it..poch did an amazing job a truly remarkable job under circumstances..but cant always be achieved..just need to get top 6 and push in cups..

— james bashford (@jamesbashford3) January 19, 2020
Haven't scored a league goal since Boxing Day and we still haven't bought a striker whilst Daniel Levy is counting all the profits from last year. COYS! 🙃

— Hotspur Edition (@HotspurEdition) January 19, 2020
You're time is up Daniel Levy & you know it. You have taken us as far as you can.

You have never been any good at achieving on field success because you never give the Manager the right tools to work.#EnoughIsEnough#LevyOut #ENICOUT

— Nad (@nad_THFC) January 18, 2020
Tottenham fans! What are your thoughts on Daniel Levy? Join the discussion by commenting below…