Tottenham Hotspur: Many Spurs fans confident Jose Mourinho will aim for FA Cup glory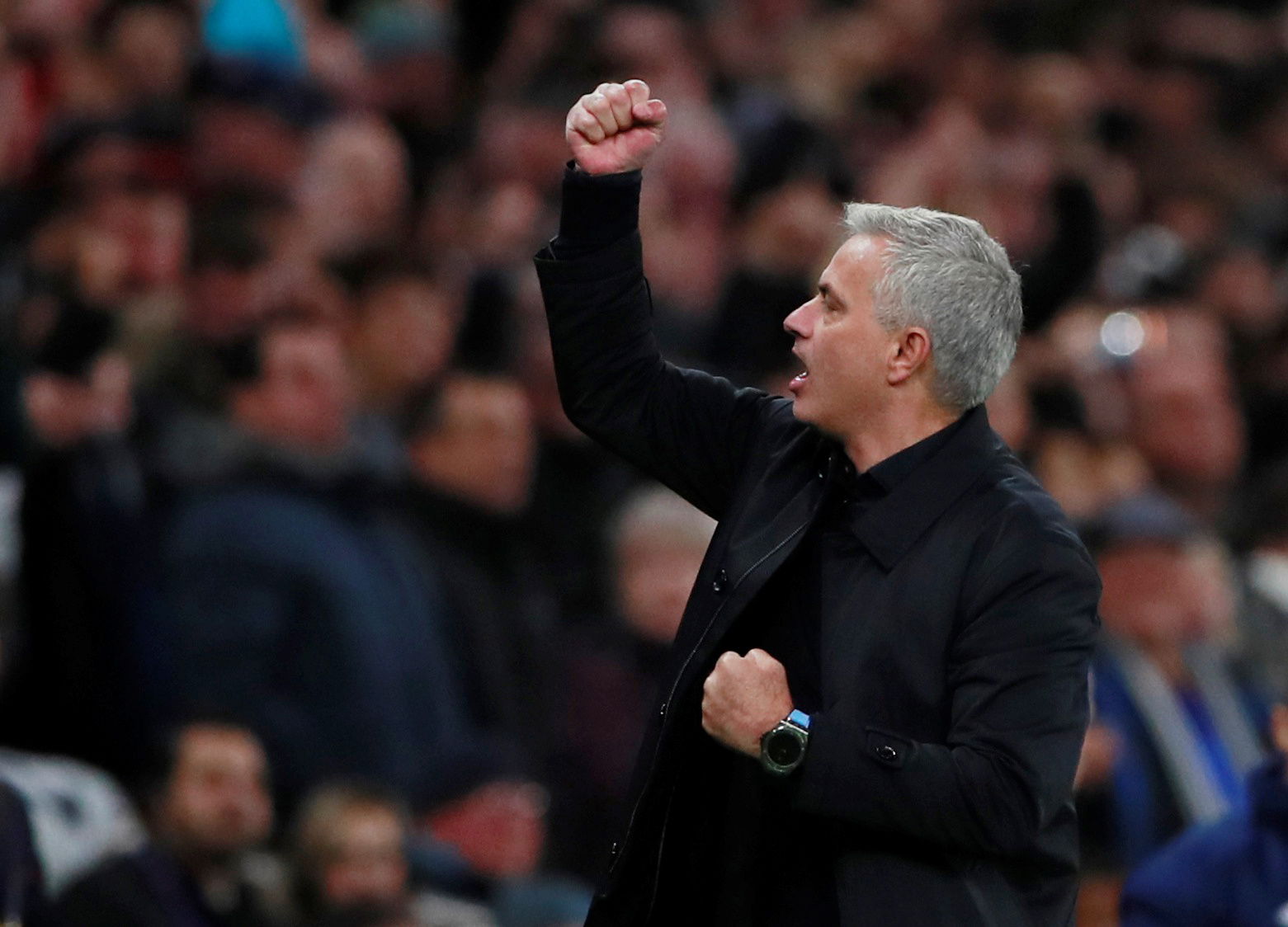 Tottenham haven't won a major trophy since the League Cup in 2008 and fans will be desperate for the club to get their hands on silverware now they have one of the most well-decorated managers of the modern era at the helm.
As manager, Jose Mourinho has won two Champions Leagues, three Premier League titles, four League Cups and one FA Cup, and it seems any of those would do for long-suffering Spurs supporters.
The Daily Mail has reported that the Spurs players want Mourinho to "put greater emphasis" on winning the FA Cup this year. They've reached the semi-finals just twice in seven years and haven't made a final since they beat Nottingham Forest to the cup in the 1990/91 season. However, things might be about to change.
Spurs news aggregator Hotspur Related paraphrased the news, posting it to their followers on Twitter. Fans replied with confidence that Mourinho wouldn't become like Mauricio Pochettino, who said in January that trophies only "build egos". (Quote via The Guardian)
#thfc players want José Mourinho to approach the FA Cup seriously this season as they attempt to end their trophy drought. [Daily Mail]

— Hotspur Related (@HotspurRelated) 27 November 2019
You can see some of their reactions to the tweet below:
don't worry he is not Klopp or Poch

— Sean (@sean_m_1) 28 November 2019
He knows pic.twitter.com/xLWTY7zYgz

— Harry C (@HazSpur92) 27 November 2019
Mourinho is a winner so he will aim to win whatever he can. There's absolutely no chance of him playing a weaker team

— Dan (@DanPenfold91) 27 November 2019
No doubt about it, even if we look at it cynically José would LOVE to say he was the man to end our 30 year fa cup draught and our 11 year cup draught, I'm so excited for the draw

— Musa 🇵🇹 (@Musathfc28) 27 November 2019
— Ant. (@AnthonyCOYS) 27 November 2019
MUSIC TO MY EARS!!

BLIMEY, WE'RE ACTUALLY GOING TO FOCUS ON WINNING FOOTBALL MATCHES AND TROPHIES!!

HALLELUJAH!!

🏆🏆COYS🏆🏆

— Tunde (@Tunde98091312) 27 November 2019
Spurs fans, do you think winning the FA Cup is more important than finishing in the top four this season?