Tottenham Hotspur: Fans continue to be fed up with Christian Eriksen transfer saga
Some Tottenham Hotspur fans have had enough of all the drama surrounding Christian Eriksen and his future at the club to the point that the latest transfer rumour has been met with some rather blunt responses on Twitter.
Could James Maddison replace Christian Eriksen?
Yes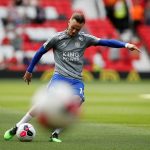 No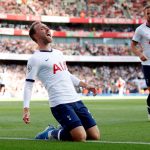 [@DailyStar_Sport] | Christian Eriksen's representative is now due to travel to Spain over the weekend to hold negotiations with Real Madrid over a January move.

The Spurs midfielder can talk to non-English clubs from the New Year onwards to secure a summer switch.#THFC #COYS pic.twitter.com/DfVxZdQ17R

— Ricky Sacks (@RickSpur) October 4, 2019
According to a report by the Daily Star, the Denmark international's agent is set to meet with Real Madrid officials to try and work out a January move.
Because of the playmaker's current contract situation at Spurs, the 27-year-old will be free once the winter transfer window opens to discuss the possibility of joining a new club on a pre-contract agreement next summer.
Eriksen has been in the thick of things at the moment, with rumours about his personal life having started to circulate on social media, while he admitted giving teammate Jan Vertonghen a black eye during a training session – however, he has since stressed that the incidents are unrelated.
Indeed, the Real Madrid saga has been going on for as long as many can remember and fans have become fed up with the constant speculation surrounding the attacker, with many just wanting it to be sorted out so they can wash their hands of it.
Here are what some of the Tottenham fans said on Twitter…
Should have left him in Madrid on the 1st June…

— Over Land & Sea (@THFC_OLAS) October 4, 2019
Good riddance

— David Silva (@SilvaR760) October 4, 2019
Like most Spurs fans, totally fed up with this Eriksen saga dragging on and on (worse than Brexit ) however I have to say that he is fooling himself if he thinks he will be a regular starter at Madrid, I expect he will be warming the bench for the majority of their matches

— Tim Curtis (@wistownomad) October 4, 2019
Finally go

— XT00G (@XT000G01) October 4, 2019
We are now fed up with the Eriksen stories… should have let him go earlier so he can enjoy his footbal. we need people who have the club at heart.@fullback03 @RickSpur @Dailystar_sport

— tichaona (@tichmj) October 4, 2019
Please hurry up and just go.

— Anthony Heard (@AnthonyH7) October 4, 2019
Get rid of him

— Andrew Owen (@Andywowen) October 4, 2019
Let him go, the sooner the better

— Lee Adler (@AdlerSussudio) October 4, 2019
GoEriksenGo# getoutofmyclub#

— Mansur Ali (@MansurAli211) October 4, 2019

Tottenham fans, how do you feel about the whole Eriksen saga? Let us know in the comments section below!