Premier League
Tottenham Hotspur: Fans disagree that Tanguy Ndombele was MOTM against Southampton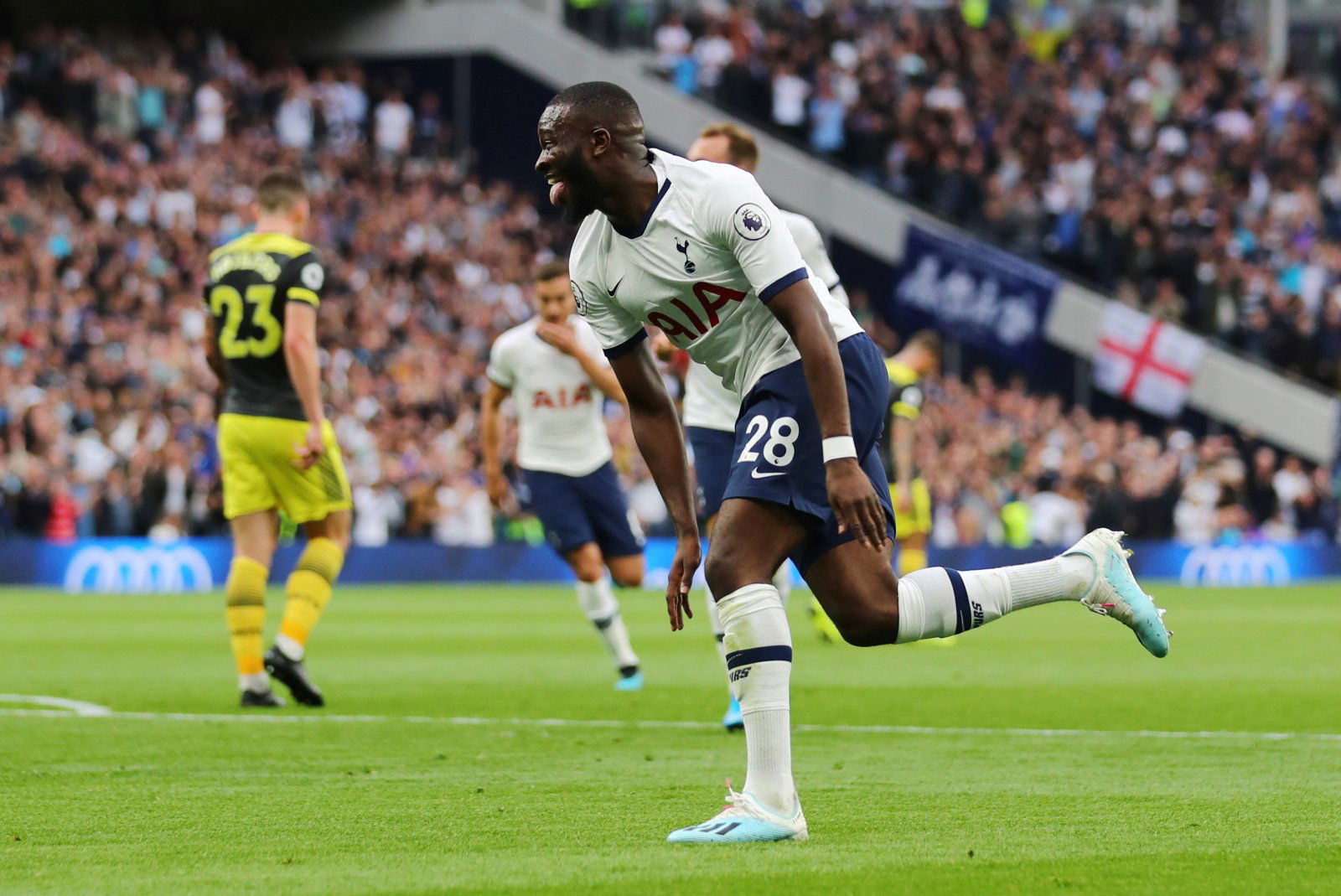 Many Tottenham Hotspur supporters have been voicing their disagreement on social media, after Spurs shared that Tanguy Ndombele had won a fans' vote over who should be named the Man of the Match against Southampton.
Ndombele struck his second goal for Tottenham against the Saints on Saturday, in what was his sixth appearance for the North Londoners (TransferMarkt) across all competitions since joining from Ligue 1 side Olympique Lyonnais for a club-record £53.8million (BBC) this summer.
The 22-year-old Frenchman also played 23 accurate passes from his 28 attempted balls to teammates against the St. Mary's Stadium natives, while also winning possession with four tackles, one interception and two successful aerial duels before being replaced by Eric Dier in the 78th-minute, per WhoScored data.
It was the Longjumeau, France-born midfielder's best performance in the Premier League to date statically, with a WhoScored match rating of 8.21 eclipsing the 7.77 achieved against Manchester City when he penned his sole assist of the campaign so far, and the 7.58 achieved against Aston Villa when he scored his maiden strike for Spurs.
Some Tottenham fans disagreed with the 36% of those who voted, however, as many voiced that Harry Kane, Harry Winks, Danny Rose, Hugo Lloris and Moussa Sissoko all enjoyed better days than Ndombele.
Kane scored Spurs' second goal of the afternoon with his only effort on target to regain the host's lead following Danny Ings' 39th-minute equaliser, while also completing 50% of his attempted dribbles, and winning six of 13 aerial duels.
Sissoko, meanwhile, celebrated his new contract by playing 28 accurate passes alongside a 100% tackle success rate and five clearances, and Rose played one key ball, won possession with three tackles, five clearances and one interception, alongside two successful dribbles from three attempts.
So when Spurs shared that Ndombele was named the supporter's Man of the Match against Southampton, here's what these fans had to say…
Have to say, my man of the match was Winksie

— Barbara (@Alwaysblue888) September 29, 2019
My captain, Harry Kane, robbed

— Ollie (@Oliverspage) September 29, 2019
He did well, but he was our third best on the pitch after Winks and Rose. Of course, as always, the player who scores wins this.

— satan claus (@s8n_claus) September 29, 2019
The disrespect Harry Kane gets from our own fan base is disgusting. His name only gets sung when he scores. Many say we are better without him and he rarely wins MOTM awards even when he was by far the best player on the pitch.

— Paul Audere Est Facere (@paulyboym1) September 29, 2019
He was great but Kane was easily MOTM.

— Indy (@hey_Indy) September 29, 2019
Lloris should have one. He saved our team ngl

— ꐞꂦꐇꋊꁅ ꉣꌅꂑꋊꀯꈼ (@tott_enham) September 29, 2019
Fantastic first half, naturally got tired second half but really positive performance. Kane my MOTM.

— Michael Bridge (@MichaelBridge_) September 29, 2019
Sissoko for me without him we works have been overrun

— rosey 316 (@rosy316) September 29, 2019
Was Sissoko for me but happy to see it go to Ndombele

— Kye (@__Kye___) September 29, 2019
Like what the TT have on offer? Sign up for more Tottenham notifications!