Tottenham Hotspur: Many fans express love for Pochettino on Newell's Old Boys tweet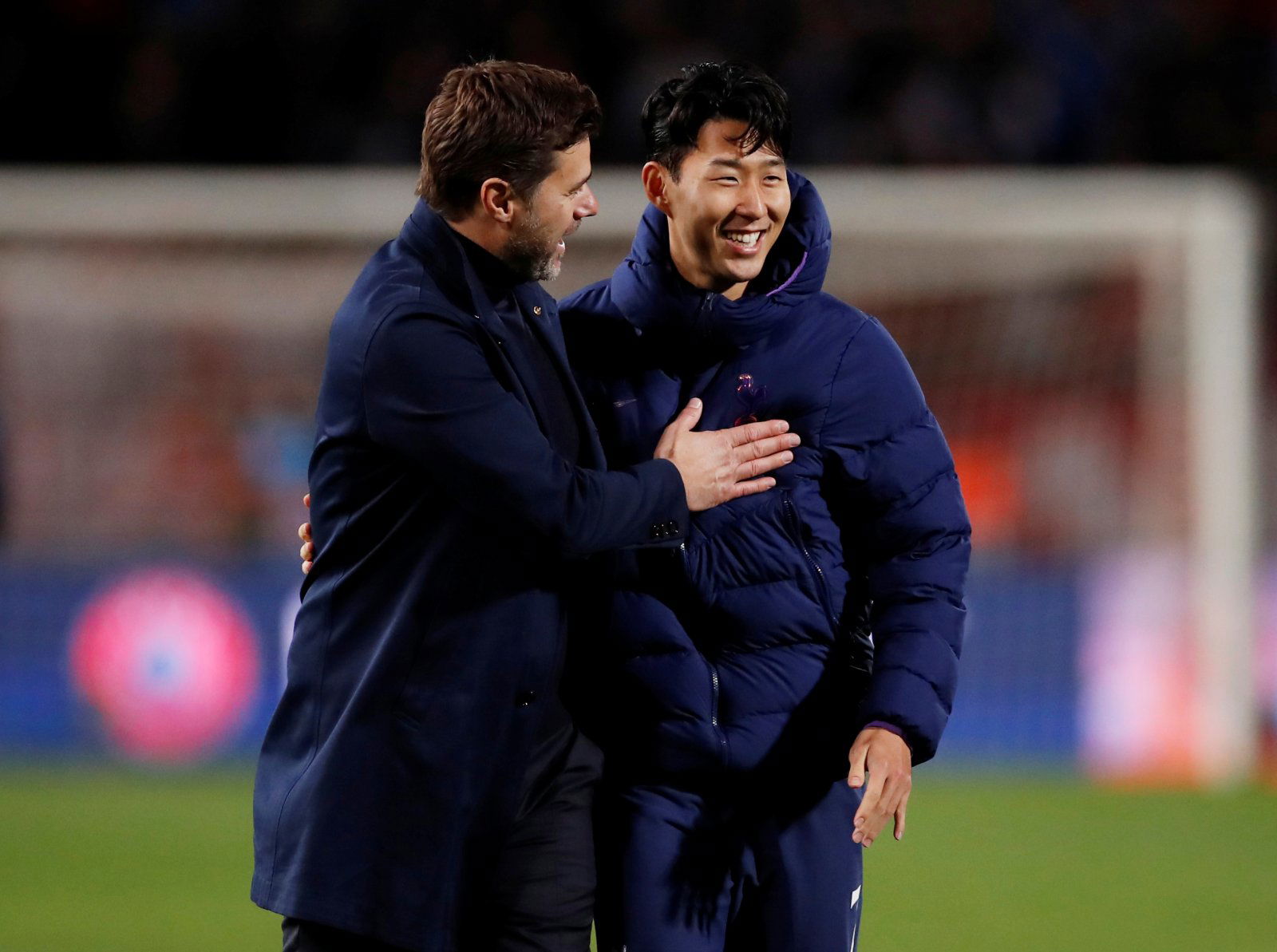 Mauricio Pochettino has quite a bit of time on his hands at the moment since getting the sack at Tottenham, and he went to visit his old club Newell's Old Boys at the end of last week. He wasn't given the goodbye that he probably deserved at Spurs with him not able to say goodbye to the players in person.
Despite leaving the team in 14th, he turned Spurs into a team who qualified for the Champions League for four years running and, of course, took them to a final. His statement to fans last week was heartfelt and it's clear those supporters have just as much love for him.
Newell's Old Boys tweeted a few pictures of their ex-player and presented him with a t-shirt, but the tweet was flooded by Spurs fans expressing just how much they miss him at the Tottenham Hotspur Stadium.
Welcome home, Poch ❤️🖤 pic.twitter.com/DVSmrmfD1N

— Newell's Old Boys 🇬🇧 🇺🇸 (@CANOBoficial_en) 1 December 2019
You can see some of their reactions to the tweet below:
We'll never forget you, Sir. 😢 #COYS pic.twitter.com/fcc8CWpE8C

— Chris Gill 〓〓 (@ninefor22) 1 December 2019
Will never forget you even if we win 10 trophies. You will always be in our hearts Poch. We will never forget you for the dedication you put in in bringing spurs to the spurs they are today. He's magic you know🤩😔.

— Shamit (@ShamitTHFC) 1 December 2019
We will love this man forever. #COYS

— Ben Forman (@FenBorman) 1 December 2019
We owe this man more than we know. When the dust settles we will realise exactly how far Poch took us. Is just a shame he wasn't able to finish the job. Definitely a club legend for me. Thank you Poch. #COYS #TTID.

— Andy Weatherhead (@AndyWeatherhea1) 1 December 2019
— Toby O'Neill (@ONeillToby) 1 December 2019
Thank you MP for making me proud to be Spurs again. You took us from dreamers to being believers. You will be remembered as a legend by all@Spurs fans 🙏

— Darren Stansbury (@StansburyDarren) 1 December 2019
Spurs fans, what would you say to Mauricio Pochettino if you could meet him now?