Tottenham Hotspur: Fans fume at transfer news regarding next season's budget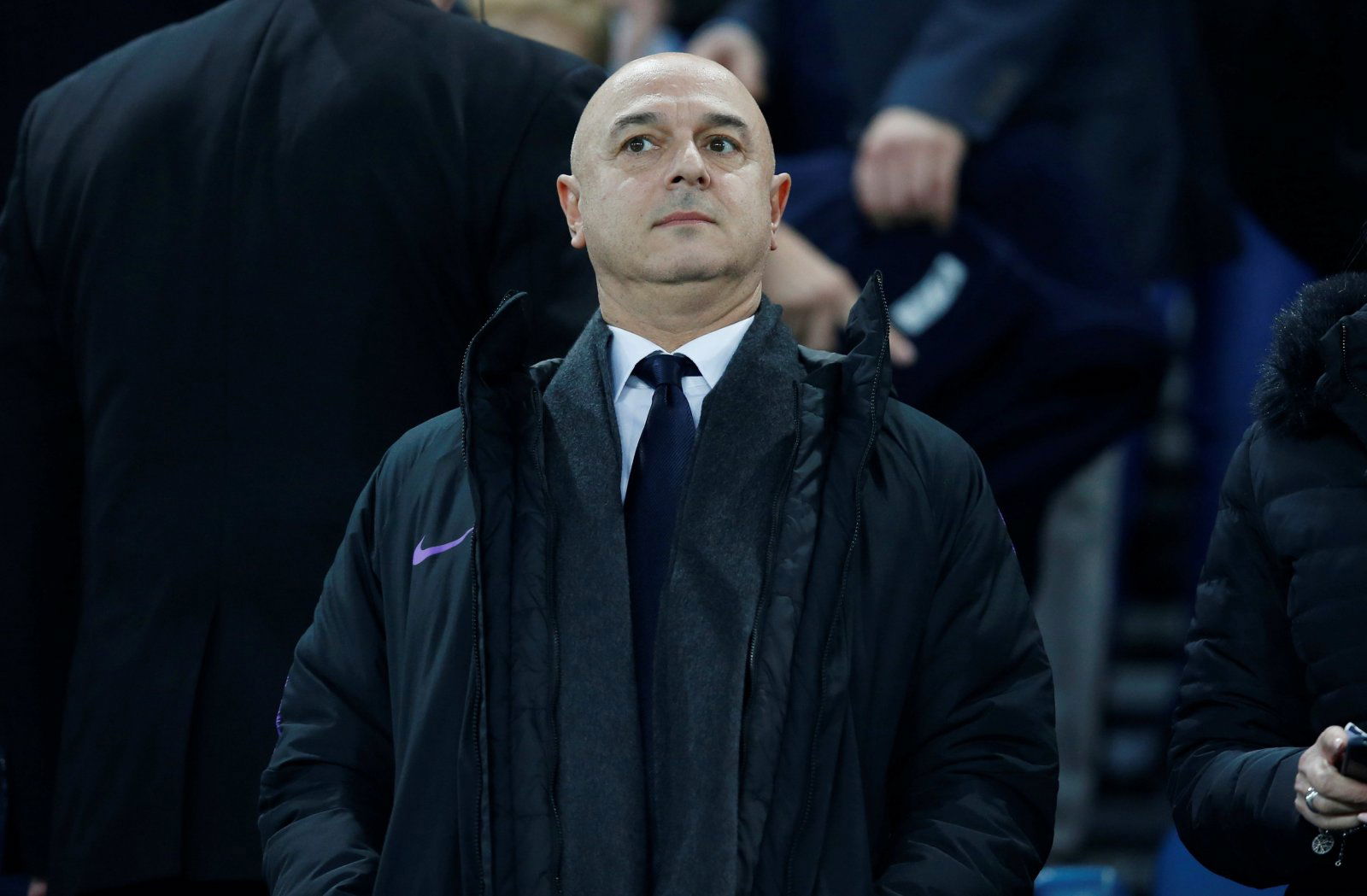 Many Tottenham Hotspur fans are fuming at Daniel Levy after he revealed that the club's transfer budget will be 'hit' if the north London side do not manage to retain Champions League football for next season.
This comes after an article from Evening Standard journalist Dan Kilpatrick revealed Levy's comments on Spurs' transfer plans for the summer under Jose Mourinho, and the consequences if they failed to achieve Champions League football. Kilpatrick shared his article on his official Twitter page which has provoked a negative reaction from many fans.
The article revealed that in a meeting with the Tottenham Hotspur Supporter's Trust, Levy stated that not being in the Champions League next season would have 'an impact all round' on the club's summer transfer plans and budget and in the same meeting he reiterated that planning in the summer transfer window is about 'making the right decisions'.
The north London club will have to think about whether they want to buy a striker in the summer as top goalscorers Heung-Min Son and Harry Kane have been injured for a while now and they may not be able to guarantee their full fitness for next season. In this case, the club have to weigh-up whether to pay big-money for a striker to provide competition or maybe spend less on somebody who is happy to sit on the bench most games. If they do not qualify for the Champions League it may have to be the latter based on a lower budget.
These Spurs fans are fuming at Levy for even suggesting that their budget may be low this summer, with one fan even claiming that it is 'criminal' if they are too slow or not active enough in the transfer market:
#thfc Levy says summer transfer budget will be hit if Spurs fail to qualify for the Champions League. https://t.co/tZJ1H62VaK

— Dan Kilpatrick (@Dan_KP) March 9, 2020
#ENICOut pic.twitter.com/dzXSo2D2pF

— Joe (@JoeGTHFC) March 9, 2020
Why? He didn't exactly spend when we were in it for the past 4years

— Simon (@Si_Margolis) March 9, 2020
Gets champs league, doesn't invest, loses champs league, doesn't invest. Okay sweet 🙃

— Patrick Love (@PatrickLove14) March 9, 2020
but that reduce our chances of qualifying for the champions league next season? I'm not sure Daniel has thought this through.

— nathan (@iamthearmandi) March 9, 2020
His inability to open his wallet in the first place has led to this – he needs to look in the mirror for the answer

— ᴄ ʜ ᴀ ɴ ᴅ ᴀ (@ChandaPatel) March 9, 2020
So, instead of next to nothing, we'll spend nothing. Good to know.

— Nick Avery (@Knavery66) March 9, 2020
You don't even need loads to get talent these days. We're just SO SLOW to react in the transfer market. We're so guilty of watching £20m signing become £60m signings the very next season, it's criminal.

— ap (@otheranthony) March 9, 2020
The only way to qualify this year is to win it, unfortunately lack of a coherent transfer policy has seen that be an almost impossibility

— Robert Michael Davis (@RobertM51726029) March 9, 2020
Spurs fans, do you think you will get Champions League football this season? What do you think your budget will be if you fail to qualify? How much does Levy need to spend in the summer? Let us know in the comments down below.