Tottenham Hotspur: Fans gush over Lucas Moura's future with the Lilywhites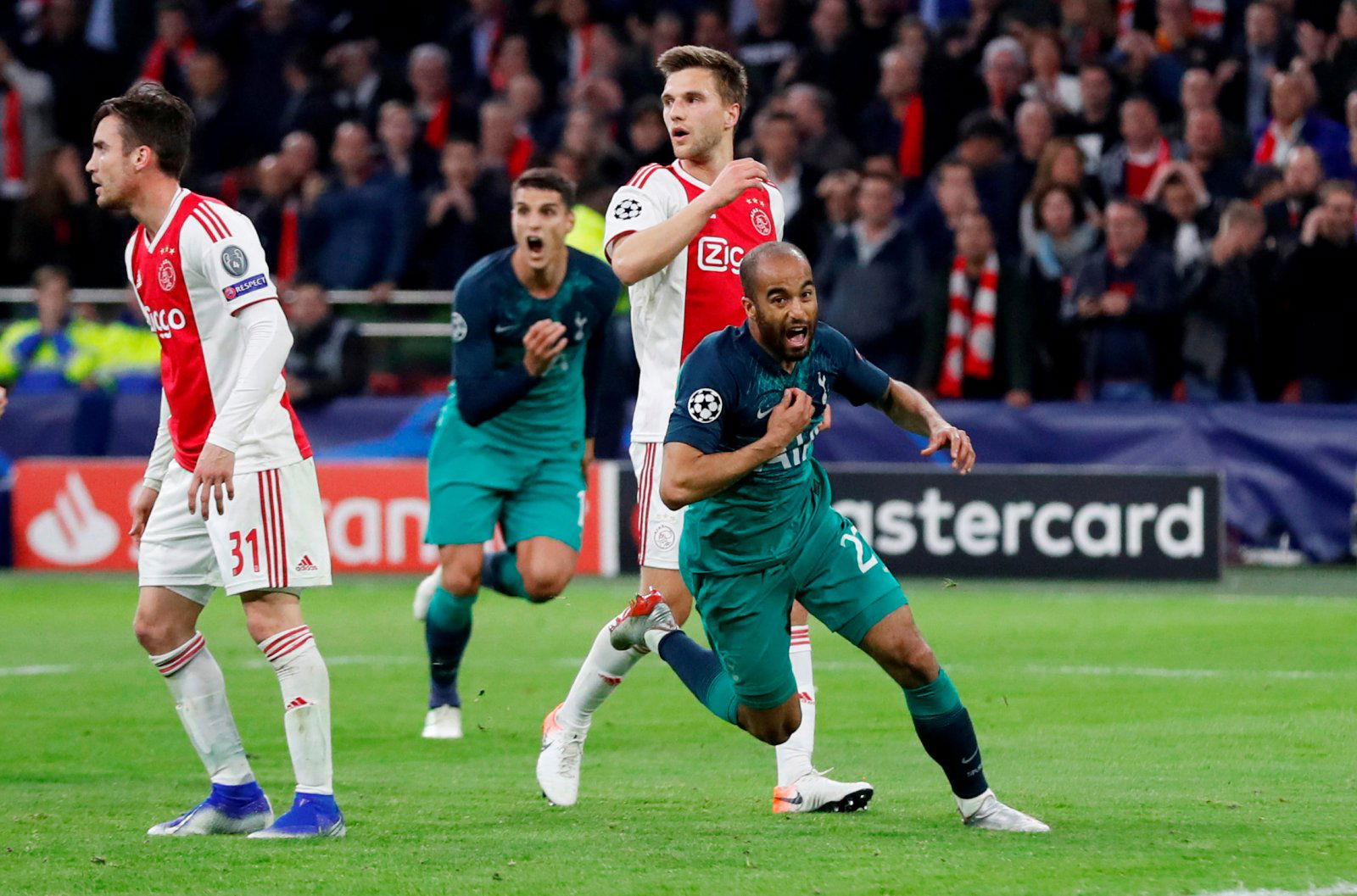 Jose Mourinho has a very close relationship with Lucas Moura, according to the player's agent. 
While it is no secret that the Tottenham Hotspur duo share a good friendship, Moura's representative Junior Pedroso shared the full story about how Mourinho wanted to sign the right winger, along with his plans for the future, in a candid chat with Jorge Nicola via Sports Witness.
Speaking to the journalist, Pedroso only had high praise for the Spurs boss, dismissing a suggestion the manager can be difficult to work with. He answered: "By no means. On the contrary. Nowadays he goes to Lucas' house. They live nearby, in Barnet. So he passes by Lucas' house sometimes out of nowhere. He takes a wine. Lucas doesn't drink, but he takes a wine, he calls Lucas to say he had a haircut. It's funny."
The agent went on to talk about his client's struggles at Paris Saint-Germain and made it clear the Brazilian wishes to stay in north London for the foreseeable future.
Which Spurs player had the biggest impact in the Champions League last season?
Lucas Moura
Harry Kane
Ever since he arrived at the Lilywhites from PSG for £25.56m back in January 2018, Moura has shown flashes of his overall brilliance, memorably scoring a hat-trick against Ajax in the second leg of the Champions League semi-final last year.
After struggling at times to earn some minutes under Mauricio Pochettino, Moura has played in 26 games in the Premier League for his successor Mourinho this season, picking up four goals and two assists in 2019/20 (Transfermarkt).
Predictably, plenty of Spurs supporters gushed over the agent's comments on social media, with one fan dubbing Moura "awesome" and another adding he is an "incredible player" at his best.
Scroll down through a flavour of the reactions below…
This is why players like Materazzi & Milito at Inter, Terry & Lampard at Chelsea and probably many others cried when he left their clubs. Yes he's left places under clouds but he builds key relationships within a group and that is vital to being a winner.

— Ryan Elliott (@Only1Rzzo) May 6, 2020
Sounds hilarious

— Simon Cruttenden (@ScrumpyMcDags) May 6, 2020
Lucas is our most talented player and has awesome work rate to go with it

— Stephen White (@Steveo28288) May 6, 2020
It's no secret that mourinho and Lucas have a very special relationship. Mourinho values Lucas highly.
No tottenham player has played more matches under mourinho than Lucas moura- 26.

— pethidine (@kylehotspurs) May 6, 2020
Lucas was not made feel special by unai or poch . Good to see Jose giving him some good treatment and mutual respect. Lucas will run through a wall for Jose and play his heart out now to keep that up.

— Shreyas Srikanth (@97_shreyas) May 6, 2020
We've seen the best and worst of Lucas for sure. When he's at his best he's an incredible player the UCL semi's and old Trafford away last season he was superb. Hopefully Jose can get the best out of him and make him more consistent

— Ethan (@EthanCOYS) May 6, 2020
Tottenham fans, do you feel Mourinho can get the best out of  Moura when football resumes? Let us know in the comments section below!